Time for Top 5 Wednesday! T5W is a weekly book meme hosted by Samantha and Lainey over on YouTube. Each week there is a new book-related topic to answer! If you're new to Top 5 Wednesday and want to participate, check out the Goodreads group for information and weekly topics!
This week's topic is Favorite LGBTQ Reads – Talk about your favorite books that feature LGBTQ+ characters or are by LGBTQ+ authors.
Simon vs. the Homo Sapiens Agenda – Becky Albertalli
I am currently reading this and I am already completely in love with it. This is about a boy named Simon who is gay but not openly so. When one of his classmates finds out about his sexuality (by accident), he threatens to let the whole school know about it. I'm only a few chapters in and this is already so great!!!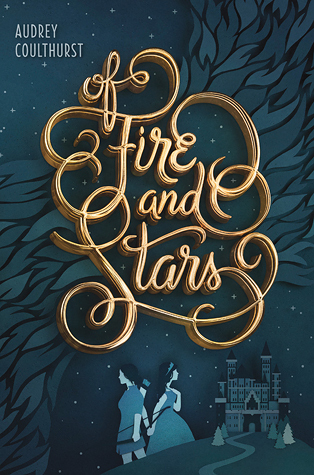 Of Fire & Stars – Audrey Coulthurst
I haven't read this one yet and I've seen some mixed reviews on it but I hear it was a sweet love between two princesses! I can't really say much else so you probably have to read it and form your own opinion 😛 Also, this is #ownvoices!
Future Leaders of Nowhere – Emily O'Beirne
I've read this at the beginning of the month and I totally fell in love with it! This is set in the Australian bush where several groups from different school participate in a leadership/survival game. It is about an unexpected but super sweet romance between the two only female leaders and they both kick ass! Check out my review if you want to know more 🙂 I believe this was recently added to Netgalley, so go request it! It's totally worth a read!
Juliet Takes a Breath – Gabby Rivera
This is another #ownvoices book about a Puerto Rican girl who just came out to her family. She doesn't know if her own mother will ever speak to her again. She leaves her home and becomes an intern for her favourite author. This story is about her basically trying to figure out her life and a great read! I think it is still up for request on Netgalley if you're interested!
Blue Is the Warmest Colour – Julie Maroh
This is a coming of age story about a girl named Clementine who happens to meet a girl with blue hair at a lesbian bar and they immediately feel attracted to each other. It's a story about falling in love and finding yourself. I've only heard the greatest things about this one ❤
Julia Ember
I haven't read her books yet but I'm very excited for The Seafarer's Kiss which releases in May! Julia Ember is a polyamorous, bisexual writer who regular participates in events regarding queer teens. I heard great things about her as an LGBTQ+ writer so you should really check her out!
Honorable Mentions AKA books that I feel like everyone else is going to mention in their T5W posts so I won't but know that I thought of them: Aristotle & Dante Discover The Secrets of the Universe, The Raven Cycle
Thanks for reading!
Jackie x
What are some of your favourite LGBTQ+ reads? Who are your favourite LGBTQ+ characters, whether they're a main or side character? Do you have any LGBTQ+ authors or books to recommend? I'd love to get some new recs, especially if they're #ownvoices! Let's chat in the comments!