HOW. DID. THIS. HAPPEN.
I literally blinked and suddenly it's the end of April! Time is just going CRAZY!
Anyway, this will be a long one so let's not talk too much! Please enjoy my April Wrap-Up 🙂
What I Read/A Very ARC-ish Readathon
This month I read a total of 8 books! Having this book blog is helping me read a lot more than I used to which is amazing!!!
This month I was participating in the A Very ARC-ish Readathon which was hosted by Aimal over at Bookshelves and Paperbacks. The first 7 books I read this month were ARCs from NetGalley!
I made a promise to myself to not request any ARCs on Netgalley until my ratio was at least at the precious 80% (except if it's a book that I've been HIGHLY anticipating). I am currently at 62% which I'm very proud of because I've caught up quite a bit! I still have a few books pending but I am hoping to read more of them in May and hopefully get to 80% next month! :')
ARCS I READ
The Song of the Stork – Stephan Collishaw: This was a 4 star read for me. This was a story set during WW2 and I like reading those stories if they're done well! And this one definitely was! Full review is on Goodreads.
The Space Between the Stars – Anne Corlett: This was a story set in space where a group of survivors go on an adventurous journey through space, dreaming of a new beginning. This was another 4 star read for me! A review of The Space Between the Stars will be up closer to publication (end of May). 
180 Seconds – Jessica Park: This was one of my most recent reads and I'll just link you to my blog review if you haven't seen it yet! 😉
OTHER BOOKS I READ (that weren't ARCs lol)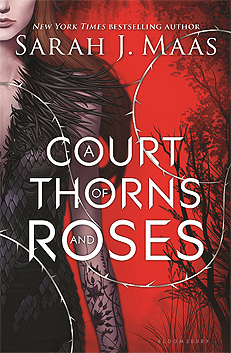 A Court of Thorns and Roses – Sarah J. Maas: AHHHHH!!! What a LOVELY read. I wasn't too invested in the romance because I knew how that would go in Book 2 lol but it was still amazing. I LOVED Feyre as a character – she's so smart, sassy and just fabulous ❤
By the way, I won't be reviewing this one anywhere because most of you have probably already read it lol. But if you HAVEN'T, I can 100% recommend it!!!!!!
CURRENTLY READING
Persuasion – Jane Austen: As you may know, I am attempting to read one classic every month. I am about halfway through Persuasion but it's been difficult to get through – whenever I was reading it, my thoughts were wandering. I think I am putting this on hold for now.
Heartborn – Terry Maggert: Another Netgalley ARC – I've been reading this one during my 20-minute train journeys on my way to uni and it's alright so far!
A COURT OF MIST AND FURY – SJM: I didn't get very far yet BUT IM ALREADY SCREAMING AND CRYING AND BREAKING DOWN SOOOOOO :')
BOOKS I'VE STARTED/ATTEMPTED TO READ BUT ARE ON HOLD FOR NOW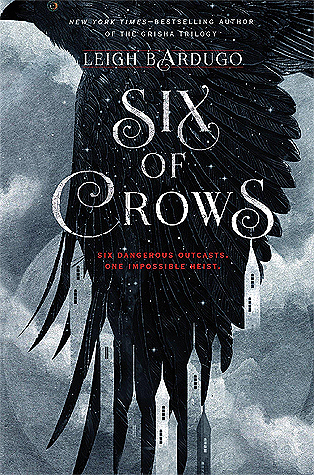 PLEASE DON'T ASK ME WHY I'VE PUT BOTH OF THESE ON HOLD BECAUSE I DON'T KNOW!!! I wasn't ready for the feels that hit me when I started Six of Crows and I was VERY ashamed when I put it back on my shelf 😦 Same with Simon Vs!!! I'll return to SOC when I'm emotionally ready for the feels and have recovered from ACOMAF!!!
What I Watched
Pets
I've been meaning to watch Pets for a while! One morning I saw that it was on TV and since I had nothing better to do I watched the whole thing! It was soooooo hilarious, funny and just adorable!!! 10/10 would recommend! ❤
13 Reasons Why
I started 13 Reasons Why at the beginning of the month. Originally, I hadn't planned to watch the series AT ALL – I wasn't interested because the teaser trailers didn't convince me and I felt like I wouldn't like it. But ever since it came out, there's just been a lot of talk and hype surrounding it and so I gave in and started it.
Right now, I am only about halfway through. Partly, because I've been a busy bee – visiting Munich, going away for Easter, going back to university – but also because it's a show with very dark and heavy topics that sometimes trigger my anxiety. I could never binge-watch the show in like a day or two like some people do – I can barely get through an episode sometimes! So far I am liking it though.
Also Skam is back again! If you don't know it (umm, have you been living under a rock???!!?!), it's a Norwegian TV show and each season is about a different teen who struggles with certain things. It addresses very relevant topics and has some incredible characters! GO WATCH IT NOWWW!
Unfortunately, this is the last season of Skam :((((((( I'm so SAD! But they've made Sana the main character for this one and I'M GLAD because that's what I've been hoping for! Sana is just ICONIC and A QUEEN! I didn't really get the chance to actually watch a full episode – cue my busy life – but I hear that it's great!
I also really need to rewatch Season 2 because I miss Noorhelm and I need to delve back into the FEELS. My sweet children. ❤
What I Listened To
To start off, I'd just like to mention my Top 3 songs of the month. I literally did not go a day without listening to at least one of these songs (if not all of them).
THE THREE MASTERPIECES OF APRIL:
PLEASE DO YOURSELF A FAVOUR AND LISTEN TO ALL THREE OF THESE ❤ They're all incredible songs and I don't think I'll stop listening to them anytime soon.
Blackbear's do re mi gives me the greatest vibes! He has also released his new album – if you're into that R&B-ish type of music, give it a listen – it'S DOPE!!!!
Also…….. Harry Styles – Sign of the Times. GO LISTEN TO THE SONG OF THE YEAR, ARTIST OF THE YEAR, ALBUM OF THE YEAR, BEST-SELLING TOUR OF THE YEAR. HARRY IS SNATCHING EVERYONE'S WEAVES LEFT AND RIGHT!!!!!!!!
If you don't know about Banks, stop what you're doing and check out her music. She is just incredible. I love her sooooo incredibly much and Crowded Places is just so gorgeous – a love song to all the introverts out there ❤
OTHER SONGS I'VE ENJOYED THIS MONTH:
Despacito – Luis Fonsi ft. Daddy Yankee (I am a SUCKER for spanish songs!!!)
Slide – Frank Ocean, Calvin Harris, Migos
Good Life – Kehlani ft. G-Eazy
I Feel It Coming – The Weeknd (this has sneaked it's way back into the playlist because it's all over the radioooo and it gives me great vibes)
Love Galore – SZA ft. Travis Scott (this only just came out and it's DOPE)
Achievements
It's my two month anniversary here on Too Much of a Book Nerd – or toomuchofabooknerd? – I still don't know whether to space it out or leave it all together! UGHHH. Anyway.
In these two months I managed to reach 200 freakin' followers!?!?!!!?!?!??! WHAAAAT? I am honestly in shock and in awe and amazed and just… Shook.
Thank you guys so much – everyone who has ever followed, liked, commented, shared etc. I love you to the moon and back ❤
I know everyone always says this when reaching a milestone but I HONESTLY never ever ever expected to even reach like 50 followers and now there's 200 of you guys and this is just NUTS! I appreciate every single one of you sooooo much and I love talking to you guys ❤
I don't really have anyone in real-life who loves books as much as me so this blog and this whole community is PERFECT to share all my thoughts and feelings! And I made some incredible friends in these 2 months and I looove you guys! So much!
I will hopefully be able to give something back to you guys in the near future *cough* a giveaway? *cough* maybe? *cough* lol but yeah. That will probablymaybehopefully be happening soon-ish!
Thanks again to each and every single one of you ❤
GOODREADS CHALLENGE
My original goal for 2017 was to read 30 books. I reached that goal in April and so I decided to set a new goal! I have settled on 50 books for now since uni has started again and I won't have as much time to read as before!

Jackie
has
read 31 books toward
her goal of
50 books.
Some awesome posts by fellow bloggers
SORRY THAT THIS GOT SO LONG BUT APRIL WAS A GREAT MONTH FOR MEEEE 😀
Once again, thank you guys sooooooOOO much! For everything ❤
Alllll the love,
Jackie x
NOW! How was your April? Successful? Or not so much? How many books did you read? What was your favourite read of the month? What movies/TV series did you watch this month and can you recommend anything? Which SONGS did you particularly enjoy? (Feel free to rec me as many as possible lol I love music) Are there any posts that you published this month that you're particularly proud of? Feel free to leave a link down below and I might highlight them in a future post! Let's chat in the comments below :')