Well, well. I am skipping this week's T5W because I already did a book cover post for yesterday's Top Ten Tuesday!
I hereby welcome you to the Get To Know Me tag! 😀
Yes, here is yet another tag that I'm doing! Okay, technically this is only my third tag BUT YOU DON'T WANT TO KNOW HOW MANY I STILL GOT UP MY SLEEVE! TOO MANY! Be happy that I won't do a tagathon (is that even a thing?) and post tags every day! I've got two full pages in my book journal filled with pending tags –  so just say the word and I'll do it! 😀
ANYWAY!
I was tagged by two lovely people – Ashley @ Bumbling About Books and Brookie @ Brookie Cowles. Thanks so much for that! You should check both their blogs out and get to know THEM a little better! And definitely hit that follow button! ❤
Since I haven't properly introduced myself on this blog before, this is a great opportunity to do so! So sit back and get to know me! (Ha! See what I did there? Because it's the Get To Know Me tag? Ok, ahem, anyway…..)
VITAL STATS:
Name: Jackie
Nicknames: Jacks, J, Jacky and others that I can't possibly translate from German because they'd just be different and not even half as funny in English 😀
Birthday: October 29th, two days before Halloween!
Star Sign: Scorpio
Occupation: I'm a university student and am currently looking for a side job so I can afford all these amazing books I still need to buy 😛
APPEARANCE:
Hair color: Light Brown I guess?
Hair length: umm, it's just above my breasts right now but I need to cut my split ends ASAP
Eye Color: they're this weird greenish-orange colour but it looks pretty if the light shines on them! 😛
Best Feature: ummmmm IDK? CAN I SAY HUMOUR lol
Braces: I used to have them for my lower teeth ugh
Piercings: nope! Only your typical ear piercings!
Tattoos: I don't have any but I've always wanted one! Still deciding on a motive
Right or Left: Rightyyy!
FIRSTS:
Real Holiday: Disneyland Paris when I was around or 2 or 3 years old!!!! And Greece!
Best Friend: I used to have a tight circle and I'd consider all of them my best friends but we fell out a long time ago! Now I just keep a small circle of close friends. There isn't a person that I would consider my BEST friend, I'm still looking, if anyone's up for it! 😀
Award: Uh I don't think I have any except for the typical PE awards/medals that we'd get like every year and to put it in the words of Schmidt from 21 Jump Street:
"This is a fourth grade participation medal. It is literally a medal for sucking."
Sport: First real sport I did was probably swimming!
Concert: Justin Bieber – Believe Tour. Honestly his best era and SUCH A GREAT CONCERT!!!!!
FAVORITES:
TV Show(s): Oh my god. TOO MANY. The Vampire Diaries, How To Get Away With Murder, Grey's Anatomy, Orphan Black, The Walking Dead, Game of Thrones, The Office… SHOULD I GO ON???!!!?!?!?!?
Color: most shades of Blue!
Songs: Oh. My. God. Whenever someone asks me that question my mind is BLANK. Okay, let me think. Can't Help Falling In Love – Elvis Presley is definitely one of my all time faves and I want it played at my wedding! ❤ Whitney Houston – I Wanna Dance With Somebody MAKES ME WANT TO DANCE ANYWHERE AND EVERYWHERE (duh!)
Restaurant: I don't think I have one I JUST LOVE FOOOOOOD!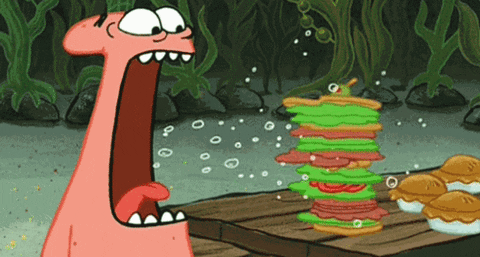 Shop: Amazon (lol), Pull & Bear is a fave of mine, I used to love Bershka but not anymore 😦
Books: SHATTER ME TRILOGY BY TAHEREH MAFI. BOOM. Warner is my baby and my child and my father and Warnette OWNS MY ASS and Kenji is a CUTIE CAN HE BE MY BEST FRIEND PLSSS
Shoes: White Converse because I'm a basic bitch 😛
CURRENTLY:
Feeling: tired as always but what's new *shrugs*
Single or Taken: Single forever and always lol people don't seem to like me LIKE THAT 😀
Eating: nothing but I am craving fries right now??? GIMMEEEE
Thinking About: all the essays I still have to write but instead I'm writing this blog post! Queen of Procrastination??? THAT'S ME!
Watching: HOW AM I SUPPOSED TO BE WATCHING ANYTHING WHILE WRITING THIS POST!!!! NOT POSSIBLE!!!
Wearing: a shirt and some yoga pants – THE USUAL
FUTURE:
Want Children: YES YES YES please I'd love to have children of my own! ❤ ❤ ❤ Just look at the Saccone Jolys and tell me you don't want kids like theirs!
Want to be Married: For sure! But again, people don't seem to like me LIKE THAT so I might be forever alone with 3 cats and a dog!
Careers in Mind: I am currently studying English so a lot of doors are open for me. I'd love to go work anywhere in publishing though!
Where You Want to Live: I've always said I was going to move to the UK when I'm finished with university but with Brexit and everything I don't think that'll be so easy anymore lol. It should definitely be an English-speaking country so maybe Canada?! Or maybe I'll just stay in good ol' Germany because it isn't actually so bad here!!!
DO YOU BELIEVE IN:
God: I don't know. I was raised a Christian but I honestly don't know and it's a topic that I could discuss for hours but I don't want to get into it!
Miracles: Maybe? Sometimes?
Love at first sight: I do not believe in LOVE at first sight *cough insta-love cough* but I do believe you can be attracted to someone at first sight and like get butterflies and ALL DEM FEELS when you first meet someone!
Ghosts: Nooo I don't. Although I do get scared when I watch a horror movie (once in 10 years lol) sooo IDK.
Aliens: I don't believe in the green mushy things but DO YOU EVEN KNOW HOW BIG THE UNIVERSE IS??? IT'S NOT JUST THE SEVEN PLANETS – THERE IS SO MUCH MORE!!! Which is scary and crazy but kind of cool and I do believe that SOMETHING is out there somewhere???
Soul Mates: I don't know. For some people maybe?
Heaven: Yes. Or well, I don't know if it's actually HEAVEN I believe in. Dying is so scary and I hate thinking about it but I'd like to believe that your soul goes somewhere after you die???
Hell: For sure 😛
Kissing on a first date: Of course! If the moment feels right, why the hell not?!
Yourself: I used to be the most insecure and introverted person you could meet and I didn't think I could do anything! But I am getting better every day and obviously there are days when I am completely doubting myself but you need to learn to accept yourself and learn from mistakes and make sure to always keep going! So yes, I think I do believe in myself AND YOU SHOULD TOO ❤
TAG, YOU'RE IT!
I tag……. YOU! If you're a newbie blogger and you want to introduce yourself, or if you're an "oldie" lol and you'd like to do this tag – well, consider yourself tagged! Feel free to leave your links down below and I will make sure to get to know YOU!!! 😀
Thanks so much for reading! I hope you got to know me a teeny tiny bit better haha!
Jackie x