MY NEW EXCLUSIVE WEEKLY MEME IS FINALLY HERE!!!!!
Welcome to my very first Fierce Fangirl Friday! 🙂
Fierce Fangirl Friday is a weekly meme hosted by YOURS TRULY *puffs out chest* where you have the opportunity to do some healthy fangirling on your blog!
If you're a fangirl you might be familiar with the feeling of getting overly excited about things, forgetting all about grammar and punctuation and suddenly starting to write in all caps when geeking out over something that you love dearly!
So, whenever you have something, anything to fangirl about – whether it be a book, TV show, music, celebrities, your pet, the universe, finding your soulmate or just a recent meal that you've had – Fierce Fangirl Friday is your opportunity to do so! 
It doesn't matter if it's a recent obsession of yours or something you've been loving for a while!
All I ask of you is that you PINGBACK to me! Basically, just copy the link of any of my FFF posts and use it in your Fierce Fangirl Friday posts when tagging me! 🙂 That way I won't miss anyone's posts!!!
You are free to do this weekly, bi-weekly, monthly or simply whenever you feel like you need to fangirl about something 😀 
I will also have a linky thing at the end of every Friday's post where people can link-up their posts so everyone can do some blog-hopping! 😀 I have decided to do a weekly recap instead where I showcase everyone's posts in my newest FFF post!
This meme is happening on Fridays but if you can't make a Friday, DON'T WORRY! Just do it whenever you can!!!!
I'd just like to take this moment to thank one of my bestest blogger friends I've made on here: Bella @ A Bookish Belle ❤️ She has been enduring my ramblings, questions and insecurities about this meme, she has helped me come up with different name ideas and just generally reassured me that it's a cool idea and that my graphic looks nice and just calmed my nervous and insecure mind. If you guys aren't following her, go do that right now! She's total Warnette trash like me and she has converted me to Feysand trash! And she is my literal Fangirl partner in crime! 💜
And if you're wondering: "Jackie, what exactly does fangirling even mean?"
WELL! I feel like the Urban Dictionary definition is quite accurate! :')
fangirling:
1. the reaction a fangirl has to any mention or sighting of the object of her "affection". These reactions include shortness of breath, fainting, highpitched noises, shaking, fierce headhaking as if in the midst of a seizure, wet panties, endless blog posts, etc.
2. a gathering of two or more fangirls in which they proceed to waste endless amounts of time ogling, discussing/arguing, stalking, etc. the object of their "affection" 
If you have experienced any of the "symptoms" mentioned above, Fierce Fangirl Friday is the meme for you!!! 😀
If you have any more unanswered questions, feel free to comment them down below!
---
NOW ONTO THE FANGIRLING PART (oh wow this is going to be my favourite part of every week!!!!!)
HARRY STYLES RELEASED HIS NEW ALBUM TODAY!!!!!!!!!!!
It's self-titled so it's literally Harry Styles by Harry Styles. Iconic.
Obviously, as a former #1 One Direction fan from back in the days, all of the boys still have a special place in my heart. But I've just been particularly excited for Harry's new music because his taste in music is so great and I knew his music would be really damn great as well.
I looovvveeee music from the 80's, like that typical Rock 'N Roll kind of music – David Bowie, Prince – I'M OBSESSED! And Harry's new album is totally inspired by the 80's while still being his own thing and I absolutely love it!!!!
And yes, I did stay up until midnight to hear HARRY STYLES by Harry Styles (I'll never get tired of saying that!!!!) with my other dear Twitter friends and it was SO DAMN COOL. I still have my One Direction Twitter account with like 14K followers which I use quite regularly.
I always feel like Hannah Montana when switching between my book Twitter and my I-love-Harry-Styles Twitter account hahaha! 😀 😀 😀 😀 😀
But if anyone wants to follow me on there and see me freak out over Harry, leave me a comment 😛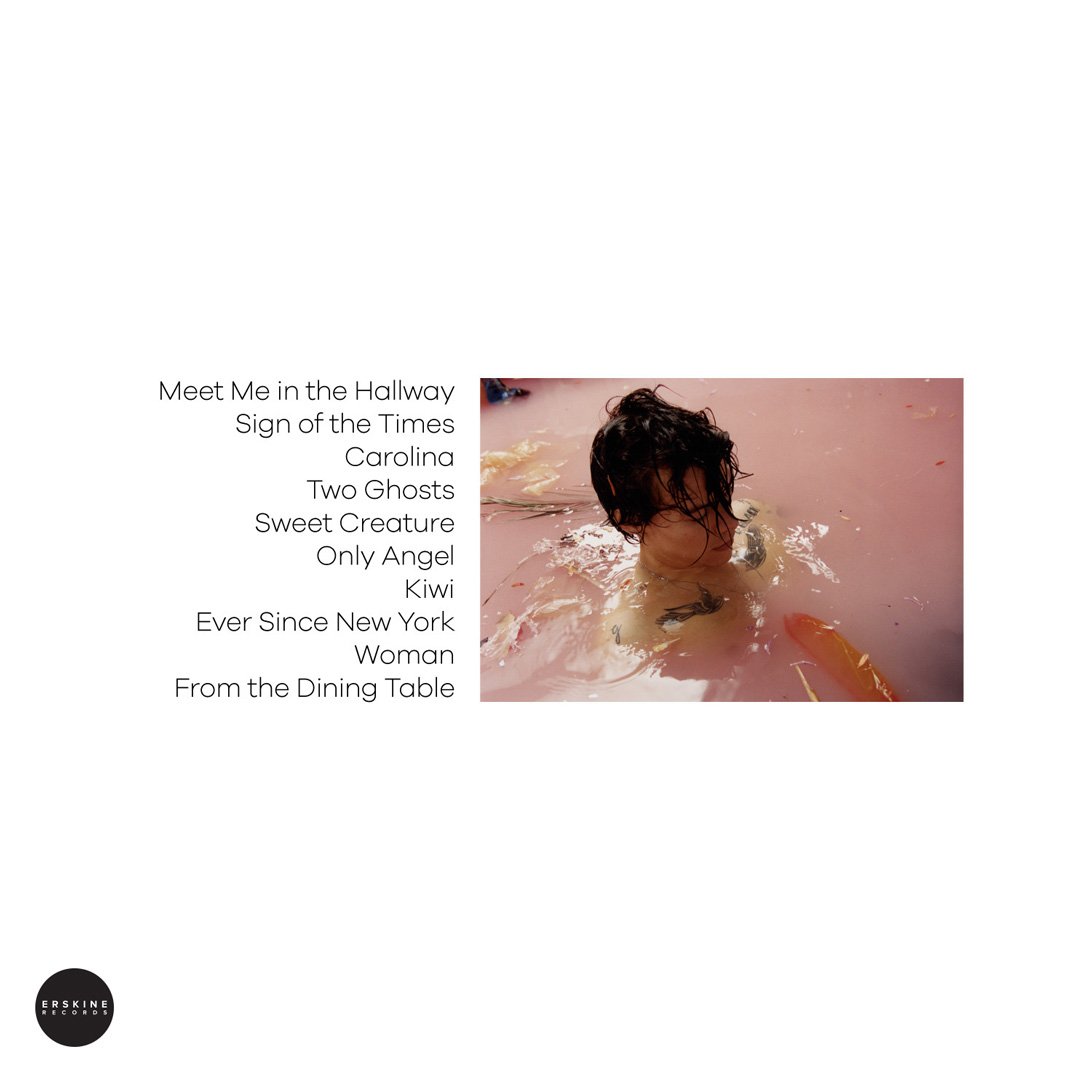 ANYWAY. LET'S TALK ABOUT THE MASTERPIECE OF AN ALBUM, SHALL WE?
There is not a single song that I don't like!!!! I might be biased because I've loved Harry for like 7 YEARS lol BUT THEY'RE ALL SO GOOD!
Sign of the Times was SUCH A GOOD DEBUT SINGLE – I swear the whole world was in love with it. And then he released Sweet Creature AND IT WAS SUCH A CUTE AND ADORABLE LIL SONG IT ALWAYS MADE ME SMILE AND GRIN AND FEEL ALL HAPPY AND GIDDY!!!!
But now that I've heard the whole album…… Boy, oh boy.
My top 2 are definitely Woman and From the Dining Table. ❤
Woman is such a classic rock song (it's also a Snapchat filter!!!) and I LOVE JAMMING OUT TO IT. AND BOTH ONLY ANGEL AND KIWI ARE ANOTHER ONE OF THOSE REALLY COOL ROCK SONGS!!!! I LOVE!!!!! 😀
From the Dining Table makes me cry EVERY. DAMN. TIME. Something about it just hits me right in the feels and I start sobbing. And it's TOTALLY A SONG THAT COULD BE PLAYED IN ONE OF THOSE TYPICAL ROMANTIC COMEDIES – BRIDGET JONES, NOTTING HILL, LOVE ACTUALLY – I'M SO HERE FOR IT!!!!!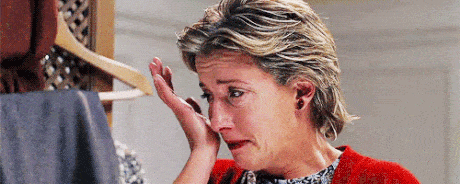 And I still can't believe the album is actually HERE! We've been anticipating it for so long and then it was April and Harry announced his new single and album and TOUR.
APROPOS TOUR.
I WILL BE SEEING MY BOY HARRY IN OCTOBER!!!!!!!! I WAS ONE OF THOSE LUCKY 111,379 PEOPLE IN THE WORLD WHO GOT TICKETS TO ONE OF HIS SHOWS!
AND GUESS FUCKING WHAT! THE SHOW IS 2 DAYS BEFORE MY BIRTHDAY. 2 DAYS. WHAT. IS THAT NOT A REALLY FREAKIN' GREAT PRESENT LIKE HARRY REALLY DID THAT.
Yes. Anyway. Enough freaking out for now.
Listen to the album if you're into 80's classic rock/pop, or just really want to hear some good music 😛
---
That's it for Fierce Fangirl Friday today! I really, really hope you enjoy this meme and have fun with it! And make sure to spread the word! I hope as many people as possible participate in this! FANGIRLS (and fanboys as well!) UNITE!!!!! 😀
THANK YOU SO MUCH FOR ALL YOUR LOVE AND SUPPORT SO FAR! IF YOU HAVE ANY QUESTIONS, SUGGESTIONS, PROBLEMS LET ME KNOW! 😀
So, feel free to join in next week! I'm so excited to see what everyone else will be fangirling about!
Thanks for reading!
What do you think about my new weekly meme? Are you a fangirl yourself? Have you listened to Harry's new album yet? Which songs are your favourites? Let's chat in the comments!
Credit for the graphics in my FFF logo: Spiderman / Avengers / Disney Princesses / Books