Happy (belated) Mother's Day to all the amazing mums out there! Germany's Mother's Day was on Sunday and I had a great day with my family ❤ It was my sister's birthday on Friday and we celebrated with our extended family circle on Saturday which was a lot of fun as always! And Sunday was Mother's Day! So we basically had a 3-day family celebration which was AWESOME! ❤
I hope everyone else had a lovely Mother's Day if you've already celebrated it as well!
Now, back to Top Ten Tuesday.
Top Ten Tuesday is a weekly meme hosted by The Broke and the Bookish. Each week there's a new book-related topic to answer!
This week's topic is a Mother's Day related Freebie! 
I have based my "Books To Buy Your Mum"-recommendations on my own mum!!! She never has a lot of time for reading but I buy her at least one book a year – whether it's for her birthday, Christmas, Mother's Day – and these are some of the books that I bought her that she enjoyed or that she borrowed from friends/the library! They might be something for your mum! 😀
Enjoy!
Anything by Nicholas Sparks
My mum is a huge fan of Nicholas Sparks!!! I think she has read every single one of his books except for like 1 or 2. I guess she is a sucker for the drama and the romance in his books and I feel like they're the typical "Mum-books". At least all of my mum's friends are reading his books as well 😀 And I really enjoy them as well! AND THE MOVIES! OH GOD, THE MOVIES *cries*. My mum has picked out a few of her favourites – The Notebook, Safe Haven, The Lucky One, Dear John  – and they might be something your mum would enjoy as well!
Nora Roberts
My aunt has a whole Nora Roberts collection and she gave some of her books to my mum and apparently they were quite enjoyable! She doesn't remember the names of the books so I just listed a few that looked pretty 😛
The Girl You Left Behind – Jojo Moyes
Before I knew anything about Me Before You, I always thought that Jojo Moyes was another one of those "Mum-authors" (lol) who had loads of romance and drama in her books! I have only read Me Before You but I loved it and I might have to check out some of her other books! My mum owns The Girl You Left Behind and enjoyed it a lot!
The One That Got Away – Leigh Himes
My mum is currently reading this book and she says it's really good! It's about a 30-something year old busy, overworked and stressed out mum who is trying to balance her career and life as a mum and wife. One day she takes a tumble down an escalator and wakes up in an alternate universe where a senator husband awaits her in a life full of luxury and nobility. Even I think that this sounds intriguing – I'll have to borrow it from my mum once she's finished with it!
Stephen King
If your mum isn't into romance at all, Stephen King might be an option! Personally, neither me nor my mum have read any of his books but I own two of them (Under The Dome and Cell) and I definitely want to read them. They might be something for your mum! 😀
---
Those are pretty much the only authors that my mum loved. She has read some other books but she can't remember the names of either the book or the author (and I can't either) so that's it for the books to buy your mum 😛
Since this is a very meager Top Ten Tuesday post I thought why not add 3 super cool/strong/awesome mums in literature at the end of this post?!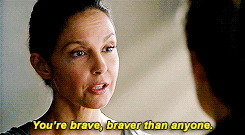 Molly Weasely, Ma from Room and Natalie Prior are all super fierce and incredible mums! They have very different personalities but essentially they love their children to death and would do ANYTHING to protect and keep them safe! ❤
So that's it for this week's Top Ten Tuesday!
Thanks for reading!
Who are your favourite mums in literature? Have you read any of these authors? Do you think your mum would like to read these books? What are some of your mum's favourite books or authors? And which books do you think should I buy MY mum next (based on these recommendations)? Let's chat in the comments!