Top 5 Wednesday is a weekly book meme hosted by Samantha and Lainey over on YouTube. Each week there is a new book-related topic to answer! If you're new to Top 5 Wednesday and want to participate, check out the Goodreads group for information and weekly topics!
This week's topic is Summer Reads – The weather is heating up (for half of the world), so what books remind you of summer and are your quintessential summer reads? 
For me, both spring and summer are all about cute and fluffy contemporaries! Summertime is all about lazing in the sun, feeling all warm and fuzzy inside (whether it's caused by actual people or books! XD) and it just generally evokes a feeling of happiness and contentment within me! Summer is my favourite time of the year ❤
So, here are my summer reads recommendations! Some of them are books I've read and some of them are books that give me those warm, fuzzy feelings just by looking at/thinking of them 😛
Geekerella was one of my favourite reads of the year!!! Such a fluffy story involving a nerd convention, what it's like to be part of a fandom and two super geeky characters falling in love in the most adorable way! And what a great Cinderella retelling it was! I am definitely going to re-read this when I'm on vacation in summer! ❤
This is a story Quentin who goes on an adventurous road trip/journey following clues that Margo, the girl he crushes on, left for him to find. I read Paper Towns when I was on vacation in Spain 2 years ago! Whenever I think of the book, it just brings me back to that summer and the days on the beach! And who doesn't love a good ol' road trip story?!
Simon Vs. the Homo Sapiens Agenda by Becky Albertalli

This is the cheesy, fluffy and super cute contemporary novel that I'm looking for!!! I can already see May screaming at me for still not having continued reading this but I HAVE OFFICIALLY PUT SIMON VS. ON MY SUMMER TBR WITH THIS POST AND I WILL READ IT SOON SO DON'T WORRY! 😀 Anyway, if you haven't heard of this book by now you must have been living under a ROCK – go read it now because it's awesome and super cute!
Anna and the French Kiss (+companions) by Stephanie Perkins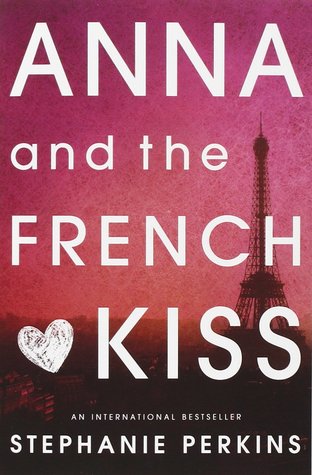 The covers for these three books just remind me of summer whenever I look at them! And the Anna and the French Kiss trilogy is another set of cute and quick contemporary reads! The first book is set in Paris – the city of love – and who doesn't love to read a love story set in PARIS!!!
When Dimple Met Rishi by Sandhya Menon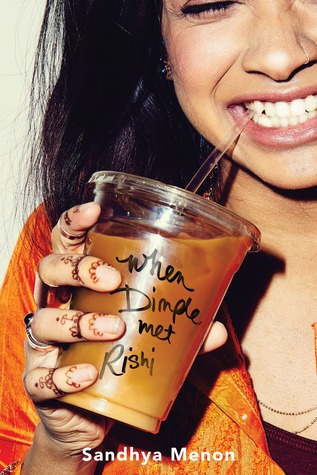 I've been SO DAMN EXCITED for this book for MONTHS now and it will finally be here at the end of May (June for me)!!!!!!!!!! One of my most anticipated reads of the year and the cover already gives me summer-y vibes and I JUST KNOW THAT THE STORY WILL BE ABSOLUTELY ADORABLE AND GIVING ME ALL THE FEELS!!! ❤
That's it for my quintessential summer reads and recommendations!
By the way, did you see? I CHANGED FONT SIZE!!! YAY thank so much to my dear friend May @ Forever and Everly for your help 😛
Thanks for reading!
What are some of your favourite or quintessential summer reads? Are there any books coming out this Summer that you're excited about? Do you like to read contemporaries in summer as much as me? Let's chat in the comments!