Welcome to another Fierce Fangirl Friday! ❤
Fierce Fangirl Friday is a weekly meme hosted by YOURS TRULY where you have the opportunity to do some healthy fangirling on your blog!
Whenever you have something, anything to fangirl about – whether it be a book, TV show, music, celebrities, your pet, the universe, finding your soulmate or just a recent meal that you've had – Fierce Fangirl Friday is your opportunity to do so! It doesn't matter if it's a recent obsession of yours or something you've been loving for a while!
Here's a link to my original Fierce Fangirl Friday post!
Some guidelines:
Please pingback to me – basically, just copy the link of any of my FFF posts and use it in your own FFF post when tagging me! That way I won't miss anyone's post! 🙂
Every week I will have a linky at the end of my FFF post so feel free to link-up to your own FFF posts so everyone can do some blog-hopping! I am still trying to figure out the whole linky thing!
You are free to do this weekly, bi-weekly, monthly or simply whenever you feel like you need to fangirl about something! And don't worry if you can't make a Friday 😀
That's about it for the "rules" of this meme! Feel free to use my graphic for your posts!
Can you believe that when I introduced this meme last Friday, we already had two lovely participants??? I was so happy when I saw that! 😀 😀 😀
Make sure to check out both of their posts because they were so awesome to read!!! 🙂
---
Now, I think that's enough of talking from me so ONTO THE FANGIRLING!!!!!!!
Alright guys, I know that this was announced like 3 weeks ago but I guess I was just looking for another excuse to talk about Shatter Me 😛
If you've been living under a ROCK, you might have missed this but…………
TAHEREH MAFI ANNOUNCED THAT THERE WILL BE 3 MORE BOOKS IN THE SHATTER ME TRILOGY!!!!!!!!!!!!!!!!!!!!!!!!!!!!!!
The following quotes were all taken from Tahereh Mafi's EW interview!
It feels like I've been waiting for this announcement all my life. Literally.
If you don't know this, I am literally OBSESSED with the Shatter Me trilogy – they're my favourite books of all time, my favourite characters of all time, Tahereh Mafi is my favourite author of all time……. I THINK YOU GET IT, YEAH?!
And I loved the ending of Ignite Me! It is so iconic and sometimes I just reread it over and over again.
But I've always wanted something more after Ignite Me like I just needed an epilogue that told us something about Warnette's future (LIKE A WEDDING AND KIDS PLS) and I thought maybe Tahereh was one day going to write some sort of epilogue or at least a short novella!
BUT NOW… OH BOY, THIS IS THE BEST THING THAT'S EVER HAPPENED TO ME. NOT EVEN KIDDING.
We are literally getting 3!!! MORE!!! BOOKS!!!
THERE WILL BE 3 MORE BOOKS IN MY FAVOURITE SERIES EVER!!! WHAT A BLESSING ❤
The fourth novel will be called Restore Me and it takes place 2 weeks after Ignite Me ends and I'm just so damn excited for it!!!
"Juliette ended the last series in charge of Sector 45. What's in store for her now?
–  "A great deal of heartache. She has no idea what she's gotten herself into."
WHAT THE FUCK TAHEREH DON'T MESS WITH ME WHAT KIND OF HEARACHE EXCUSE ME DO I LOOK LIKE I CAN HANDLE THIS IF YOU HURT ANY OF MY CHILDREN I SWEAR TO GOD!!!!!!!!!!!!!!!!!!!!!!!!
"A little surprise for the readers: Restore Me will be told from the dual POVs of Juliette and Warner. Readers who've read Warner's novella, Destroy Me, will understand how distinct his voice is from Juliette's, and how his perspective can provide a much-needed balance to Juliette's interior world. It was really interesting — and, I think, critical to the book — to do a deep dive into their very different minds."
TOLD FROM DUAL POVS! JULIETTE! AND WARNER! WE WILL GET TO SEE THINGS FROM WARNER'S POV! I AM ALREADY YELLING! AND DYING!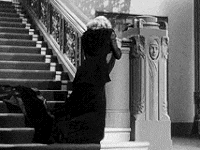 "At the end of Ignite Me, Juliette's story had only just begun. I saw very clearly then what the next steps in her journey had to be, and I was suddenly anxious to bring the world back to life."
YES TAHEREH YOU KNOW IT!!!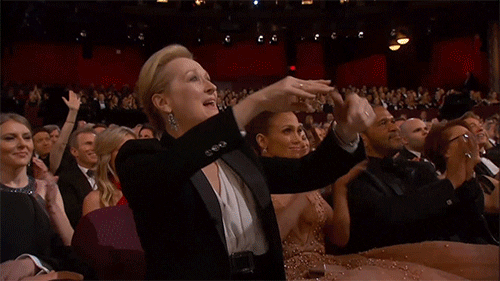 Juliette Ferrars thought she'd won. She took over Sector 45, was named the new Supreme Commander, and now has Warner by her side. But she's still the girl with the ability to kill with a single touch—and now she's got the whole world in the palm of her hand. When tragedy hits, who will she become? Will she be able to control the power she wields and use it for good?
The synopsis KILLS ME. Like I'm still not okay with the heartache part but WHEN TRAGEDY HITS???????? EXCUSE ME???????? DON'T HURT MY PRECIOUS CHILDREN PLEASE AND THANK YOU!!!
Gosh. I have too many emotions about this announcement. It's been 3 weeks and I'm still not done fangirling 😛
"If you're reading this now, dear reader, please know that these books are for you. Thank you, thank you, for your excitement, your thousands of emails, your heartfelt messages, your general enthusiasm — and for following Juliette's journey all these years. I can't wait for you to read part four in the Shatter Me series!"
I LOVE YOU I LOVE YOU I LOVE YOU I LOVE YOU. Tahereh is literally the sweetest and most precious person EVER. ❤
I still can't wrap my head around the fact that I will get to read 3 BOOKS about my all time favourite characters!!!! Ahhhhhhh! Best. News. Ever.
Restore Me is coming out on March 6th 2018 WHICH IS STILL AGES AWAY *cries*
But at least, it's less than a year away lol 😛
I could write a whole new paragraph about the little teasers that Tahereh has given us on Twitter but this post is long enough so I might do that in another Fierce Fangirl Friday post! 😀
At last……… here's a Gif of Hunter Par- *cough* I mean, Aaron Warner.
Hope you enjoyed this post!
Feel free to link up your own Fierce Fangirl Friday posts below!
I think what I will do is add the links by hand for now until I've figured out how to do the link-up thingys! If anyone has any experience with that, PLEASE HELP ME!!! 😀
Thanks for reading and see you next week for some more fangirling!!!
Is anyone else as excited for the new Shatter Me books as me? Who's your favourite character in the series? Do you have any theories for what will happen in the next books? Let's chat in the comments!