Top 5 Wednesday is a weekly meme hosted by Samantha from Thoughts on Tomes and Lainey from Ginger Reads Lainey. If you're new to Top 5 Wednesday and want to participate, check out the Goodreads group for information and weekly topics!
This week's topic is Favorite Minor Characters – Minor characters are less than a sidekick or a side character (but not in our hearts!)
Everyone has a different definition of what a minor character is and I honestly don't even know how I would define it!
It was actually quite difficult to find minor characters because a lot of characters I love are people I'd consider side characters! I'll probably have a revelation moment when I go through other people's T5W posts and remember all the lovely minor characters that I've forgotten! 😀
But anyway, please enjoy my 5 favorite minor characters!
---
Chuck from The Maze Runner
"Then I just got used to it, I guess. This became home, even though we spend every day hoping to get out."
Oh my god, Chuck. My sweet, precious Chuck! He was such a good character! So curious and nosy and lovely and kind and I'm still bitter about what happened to him!!!
---
Finnick Odair from The Hunger Games
"Finnick?" I say, "Maybe some pants?"
He looks down at his legs as if noticing his outfit for the first time. Then he whips off his hospital gown leaving him in just his underwear. "Why? Do you find this" — he strikes a ridiculously provocative pose — "distracting?"
I don't know if you'd consider him a minor character?!?! I think he's like inbetween side and minor character? Or more side character? Whatever, I don't really care – I just really wanted to mention him! 😀 Finnick is my favourite character in the THG trilogy! He's so charming and witty and just an overall fabulous character. And can I just say that HE DESERVED BETTER!!!! (A bonus: he's really nice to look at in the movies ;))
---
Dean Thomas from Harry Potter
"We're fighting, aren't we? The message said Harry was back, and we were going to fight! I'll have to get a wand, though […] "
I think I'm just biased because I love Alfie Enoch so much! 😛
---
James Kent from Shatter Me
"Why do you call her 'love'? I've heard you say that before, too. A lot. I think Adam's in love with her. Kenji's not in love with her. though. I already asked him."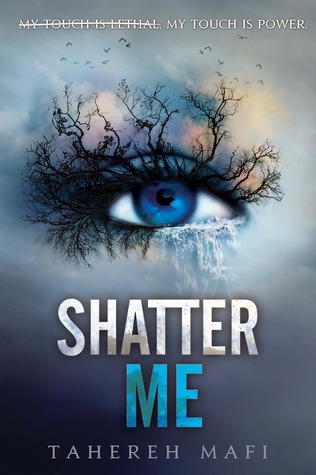 MY SWEET BABY JAMES I can't wait to see more of him (and his interactions with a certain brother *COUGH*) in the new Shatter Me books!!!!!!!!!!!
---
Lexi from The Vampire Diaries
" I was feeling epic, whatever. "
I'm talking about the TV show Lexi here because I haven't read the TVD books! I really freakin' LOVE Lexi as a character! She is definitely one of my all time favourite characters on TVD and I wish she'd had more screen-time! The way she always cared for Stefan was so amazing ❤
---
That's it for my favorite minor characters! Hope you enjoyed!
Thanks for reading!
---
QUICK LIFE UPDATE: I'm seeing Little Mix tomorrow (AHHHH!) so I won't be posting tomorrow! But I'll have a Fierce Fangirl Friday post up all about the concert on Friday!!!!! Hopefully. I might also sleep all day. We'll see XD
Do you agree with the people on my list? Who are some of your favourite minor characters? And how do you define minor character? Let's chat in the comments!