Welcome back to another Fierce Fangirl Friday hosted by yours truly 😉
FFF gives you the opportunity to do some healthy fangirling on your blog!

Whenever you have something, anything to fangirl about – whether it be a book, TV show, music, celebrities, your pet, the universe, finding your soulmate or just a recent meal that you've had – Fierce Fangirl Friday is your opportunity to do so! It doesn't matter if it's a recent obsession of yours or something you've been loving for a while!
Here's a link to my original Fierce Fangirl Friday post!
All I ask is that you pingback to me – basically, just copy the link of any of my FFF posts and use it in your own FFF post when tagging me! That way I won't miss anyone's post!
---
As you might know (if you've read my Top 5 Wednesday post), I went to a Little Mix concert last night!!! 😍
It's already like 6pm and actually, I meant to write this post when I came back from the concert last night but I was so tired and exhausted and hungry and I physically couldn't bring myself to write it.
And I told myself to write it first thing in the morning but my friend texted me at like 11:50 talking about an assignment that was due at NOON and I was so freakin' stressed out!!!! I literally pulled the assignment out of my ass and submitted it like 3 hours later and I am PRAYING that I won't get killed or like kicked out of the class or something LOL.
BUT YEAH. TIME TO FANGIRL!!!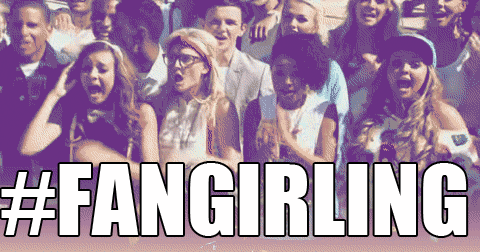 I've been a fan of Little Mix ever since they were those sweet and innocent souls on X-Factor UK and they've turned into these stunning, fierce and confident ladies that make me feel so empowered and strong #WHOGOTTHEPOWER and I'm in love with them!
I've seen the girls for the first time last year and me and my sister were SOOOOOO close to the front and it genuinely was one of the best days of my life.
This year, we decided not to go to the venue too early because we were #lazy and #tired but we ended up getting pretty good seats anyway! (It was all GA I guess that's how y'all call it in America? But you could basically choose if and where you wanted to sit or stand which was really cool!)
Unfortunately, WordPress doesn't allow me to upload videos SO I CAN'T SHOW YOU THE FANTASTIC QUALITY OF MY BELOVED CAMERA (it literally saves my life at every concert, the quality is just ON POINT) but let me show y'all some pictures one (1) picture! (They're such high quality they take ages to upload/save/share so here's ONE lol but YOU CAN IMAGINE WHAT MY VIDEOS LOOK LIKE FROM THIS PHOTO QUALITY RIGHT??????
If you follow me on Twitter, you can see my Snapchat story from the concert which I've just uploaded!
But it was such a fabulous show (not as good as the one last year but still great) and the girls are SO funny and cute and sassy and fierce – ohmigosh how fitting…*Fierce* Fangirl Friday!!!
OH. ALSO…
The Vamps were the support act which was really cool! I proper fancy Brad Simpson aka the lead singer/front man *heart eyes* and after seeing him in concert… well, let's just say my love for him has grown even more!
He's such a charming fella and he was so CUTE when he was talking to the crowd and then he got really into it while performing and he was so passionate and a rock star and I was shooketh.
#loveyoubrad
YAY!
My fangirling this week wasn't AS extreme as last week when I talked about the new Shatter Me books but that doesn't mean I wasn't equally as happy and excited about this concert! I guess I'm just spent and exhausted and I need a day to catch up on sleep and everything.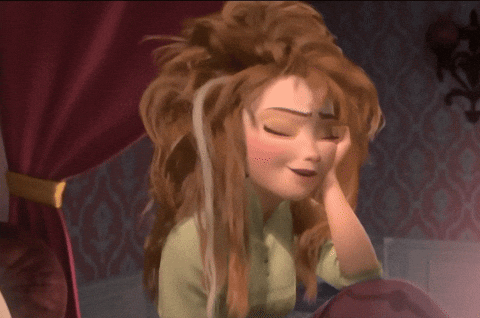 PS. This morning I also ordered tickets to see Banks and I am SO HAPPY!!!!!! I've been a fan of her for so long and I've never seen her live before but now I will! And the show is a day after my birthday, how cool!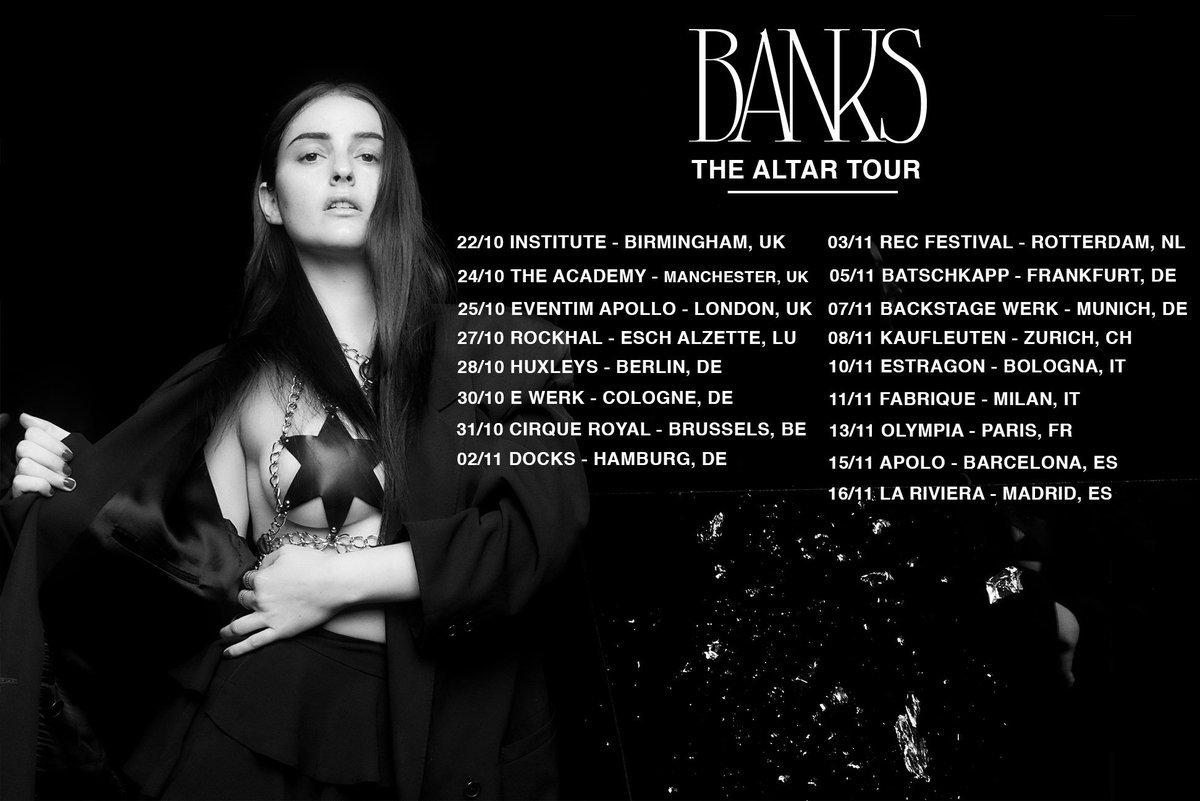 PPS. DID YOU SEE THE COVER REVEAL FOR WHICHWOOD AKA QUEEN TAHEREH MAFI'S COMPANION NOVEL TO FURTHERMORE BECAUSE MY EYES HAVE BEEN BLESSED. SEE FOR YOURSELVES:
PPPS. I still haven't checked out the whole linky thing because I'm #lazy but what I'll do is link up everyone's posts by hand in a sort of recap thingy!
So, here's a recap from last week's Fierce Fangirl Friday:
I will add the posts in a minute lol I'm #lazy
(I hope I haven't missed anyone?)
That's it for my fangirl antics this week. I hope you enjoyed and feel free to join in next week! I love reading everyone's fangirl-y posts!!!
Thank you for reading!
Do you like Little Mix? Have you ever seen them live? What did you fangirl about this week? Let's chat in the comments!
Gifs have been taken from Giphy.