Would you look at that – I am actually trying to catch up on all my pending tags?! This is unheard of! 😛
Anyway, I was tagged for the My Life In Books tag by the lovely Joanne @ YA Guitarist! Please make sure to check out her blog and click that follow button! 😉
This tag was originally created by One World, Too Many Pages.
---
A book for each initial
J – Jane Eyre by Charlotte Brontë
A – Anna and the French Kiss by Stephanie Perkins
C – Caraval by Stephanie Garber
K – The Kite Runner by Khaled Hosseini
I – Ignite Me by Tahereh Mafi
E – Every Day by David Levithan
(obviously I had to try and get at least ONE of the Shatter Me books in there ;P)
---
Age – count along your bookshelf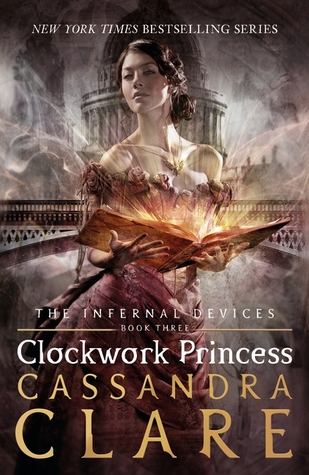 I am 19 years old and the 19th book on my shelf is Clockwork Princess by Cassandra Clare. Well, this is one of the many books that I've owned for ages but haven't gotten around to reading yet! The Infernal Devices series has been on my radar ever since I read the TMI series! I really do hope I'll get around to reading this trilogy soon!
---
A book that represents a destination you would love to
travel to
For this one, I could have chosen pretty much any novel that is set in London! I decided on Bridget Jones's Diary by Helen Fielding because I love the movies 😛 It has always been a dream of mine to go to London one day and I just really, really hope I get to go there one day! Maybe even live there?! *sighs*
---
Favourite colour
Ohhh, I don't really have a favourite colour if I'm completely honest! I do love the colour of my room though, it's this very cute, light blue. And generally, I'm very fond of different shades of blue like teal, azure, royal blue etc and I love books with blue covers! One book cover that represents those lovely blues is Gemina (The Illuminae Files #2) by Amie Kaufman and Jay Kristoff.
---
Fondest Memories of
I could have chosen a lot of books for this one because there's so many books that I read in different situations that I think back to very fondly 😛 I decided on The Short Second Life of Bree Tanner by Stephenie Meyer. I used to be absolute trash for the Twilight series (I think most of us were) and this is an Eclipse novella!
I think back to it very fondly because I just remember having a sleepover with my friend and she had only just gotten this book and I was desperate to read it!  I brought one of my books to the sleepover and she gave me this one and we LITERALLY sat next to each other all night long, not speaking a word, just reading. Reading until it was dawn and I finished the entire book in that one sitting! And my friend did as well and we just looked at each other… and went to sleep lol. I just love thinking back to that night like we literally exchanged books, sat next to each other in silence and read :') It was lovely ❤
---
Most difficult to read
To be honest, I found it so difficult to read Brave New World by Aldous Huxley. I just had a hard time with the writing and a lot of the words that I didn't understand… and I forced myself through it at times. I did enjoy the story, especially after listening to the audiobook, but I just had difficulties reading it.
---
Which book in your TBR pile will you get the most satisfaction/biggest sense of accomplishment from?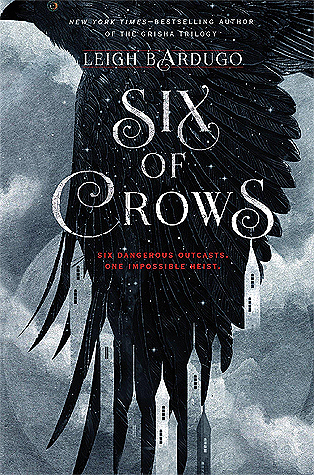 Oh, this is easy! That will definitely be Six of Crows by Leigh Bardugo. I know I've said this a lot already but Six of Crows has been on my TBR list ever since it got released. (And you're probably thinking GOD JACKIE WHEN WILL YOU FINALLY STOP TALKING ABOUT READING IT AND ACTUALLY START READING IT?!?!?!?! LOL) I've absolutely adored the Grisha trilogy and I am so excited to finally read Six of Crows and Crooked Kingdom and get to know the characters my children that everyone keeps talking about! 🙂
---
I tag…
May @ Forever and Everly / Mandy @ Book Princess Reviews / Nadwa @ Painfully Fictional / Laura @ thebookcorps / Rendz @ Reading with Rendz / Shanya and Tanya @ Twin Bookmarks / Deanna @ Deanna Writes About
I don't know who has and hasn't done this tag before so no pressure if you want to skip this one or you don't do tags in general!
If I haven't tagged you but you want to do this, consider yourself tagged! Feel free to leave your links down below so I can read your answers!
Thanks for reading!
What would your answer be to these questions? What books represents a destination that YOU want to travel to? What is your favorite colour when it comes to book covers? Which books do you have the fondest memories of? Let's chat in the comments!