I've been meaning to do a Most Anticipated June Releases post but then I realised that this week's Top Ten Tuesday topic had to do with new releases as well so I thought I'd bring the two together!
This week's TTT topic is Top Ten Most Anticipated Books For The Second Half of 2017!
First, I will be sharing with you the books that are being released in June that I'm most excited about!
Release Date: June 13th 2017
THIS BOOK HAS AN ASIAN MC AND HE HAS A GROUP OF (DIVERSE) FRIENDS/MISFITS AND THEY PLAN TO TAKE DOWN SOME BIG BAD GUY BUT THE MC FALLS IN LOVE WITH THE DAUGHTER OF THE BIG BAD GUYS AND APPARENTLY IT IS "DRIPPING IN DIVERSITY AND DELICIOUS ROMANCE" (according to this review) AND I CAN'T WAIT TO READ IT!!!
"From critically acclaimed author Cindy Pon comes an edge-of-your-seat sci-fi thriller, set in a near-future Taipei plagued by pollution, about a group of teens who risk everything to save their city.

Jason Zhou survives in a divided society where the elite use their wealth to buy longer lives. The rich wear special suits, protecting them from the pollution and viruses that plague the city, while those without suffer illness and early deaths. Frustrated by his city's corruption and still grieving the loss of his mother who died as a result of it, Zhou is determined to change things, no matter the cost.

With the help of his friends, Zhou infiltrates the lives of the wealthy in hopes of destroying the international Jin Corporation from within. Jin Corp not only manufactures the special suits the rich rely on, but they may also be manufacturing the pollution that makes them necessary.

Yet the deeper Zhou delves into this new world of excess and wealth, the more muddled his plans become. And against his better judgment, Zhou finds himself falling for Daiyu, the daughter of Jin Corp's CEO. Can Zhou save his city without compromising who he is, or destroying his own heart?"
---
Bad Romance by Heather Demetrios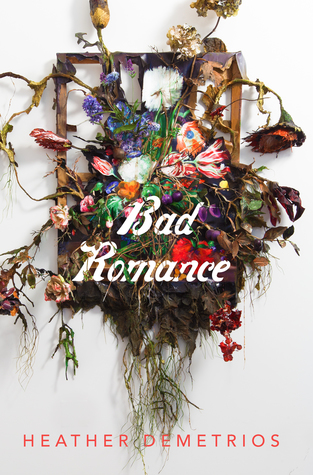 Release Date: June 13th 2017
"Unapologetic, real, unabashedly honest, Bad Romance is probably the best break-up story I have ever read." Apparently, this is a very heavy, tough book with themes such as suicide, emotional/physical abuse (trigger warning!) that make you think and feel. But at the same time "Heather Demetrios never lets you feel like this book is a black hole of despair. And that's probably what kept me turning the pages until way past my bedtime." From the reviews I've seen on Goodreads, this will be an incredibly eye-opening, honest and emotional book and I can't wait for it to come out.
*click on the quotes to be directed to their source*
"Grace wants out. Out of her house, where her stepfather wields fear like a weapon and her mother makes her scrub imaginary dirt off the floors. Out of her California town, too small to contain her big city dreams. Out of her life, and into the role of Parisian artist, New York director—anything but scared and alone.

Enter Gavin: charming, talented, adored. Controlling. Dangerous. When Grace and Gavin fall in love, Grace is sure it's too good to be true. She has no idea their relationship will become a prison she's unable to escape.

Deeply affecting and unflinchingly honest, this is a story about spiraling into darkness—and emerging into the light again."
---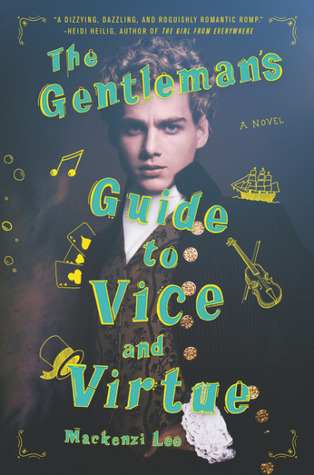 Release Date: June 27th 2017
I've seen ARCs of this book around EVERYWHERE and I don't know anything about it but the synopsis sounds incredible and I need to read this!!!
"An unforgettable tale of two friends on their Grand Tour of 18th-century Europe who stumble upon a magical artifact that leads them from Paris to Venice in a dangerous manhunt, fighting pirates, highwaymen, and their feelings for each other along the way.

Henry "Monty" Montague was born and bred to be a gentleman, but he was never one to be tamed. The finest boarding schools in England and the constant disapproval of his father haven't been able to curb any of his roguish passions—not for gambling halls, late nights spent with a bottle of spirits, or waking up in the arms of women or men.

But as Monty embarks on his grand tour of Europe, his quest for a life filled with pleasure and vice is in danger of coming to an end. Not only does his father expect him to take over the family's estate upon his return, but Monty is also nursing an impossible crush on his best friend and traveling companion, Percy.

Still it isn't in Monty's nature to give up. Even with his younger sister, Felicity, in tow, he vows to make this yearlong escapade one last hedonistic hurrah and flirt with Percy from Paris to Rome. But when one of Monty's reckless decisions turns their trip abroad into a harrowing manhunt that spans across Europe, it calls into question everything he knows, including his relationship with the boy he adores.

Witty, romantic, and intriguing at every turn, The Gentleman's Guide to Vice and Virtue is a sumptuous romp that explores the undeniably fine lines between friendship and love."
---

Release Date: June 1st 2017
I will have a review for The Space Between The Stars up in the next couple of days!
"In a breathtakingly vivid and emotionally gripping debut novel, one woman must confront the emptiness in the universe—and in her own heart—when a devastating virus reduces most of humanity to dust and memories.

All Jamie Allenby ever wanted was space. Even though she wasn't forced to emigrate from Earth, she willingly left the overpopulated, claustrophobic planet. And when a long relationship devolved into silence and suffocating sadness, she found work on a frontier world on the edges of civilization. Then the virus hit…

Now Jamie finds herself dreadfully alone, with all that's left of the dead. Until a garbled message from Earth gives her hope that someone from her past might still be alive.

Soon Jamie finds other survivors, and their ragtag group will travel through the vast reaches of space, drawn to the promise of a new beginning on Earth. But their dream will pit them against those desperately clinging to the old ways. And Jamie's own journey home will help her close the distance between who she has become and who she is meant to be…"
---
Next I will be showing you the 7 books that are being released in the second half of 2017 which I'm MOST EXCITED ABOUT!!!!!
My holy grail/auto-buy/all time favorite authors are all coming out with new books this year and I am SHOOKETH!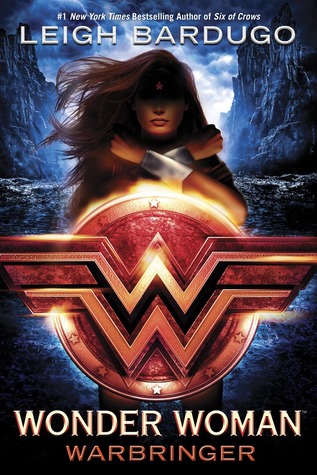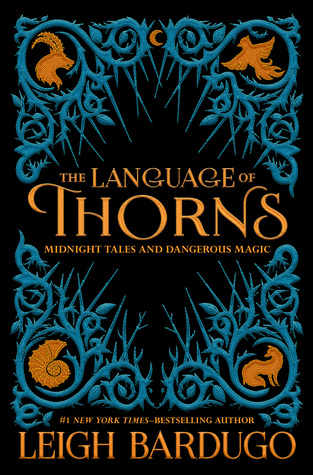 Whichwood by Tahereh Mafi: Just look at that stunning cover and tell me you don't want to read it. – out November 14th
Warcross by Marie Lu: Can I be honest with you… I don't really know what this book is about (I read the synopsis ages ago) but I will read anything that Marie publishes. – out September 12th
Wonder Woman Warbringer by Leigh Bardugo: Again, don't really know what this is about but I'm here for kickass females and I love me some Leigh Bardugo! – out August 29th
The Language of Thorns by Leigh Bardugo: "It was only then that she saw the black-clad boy crossing the room toward her. The shadows seemed to shift as he passed, pulled along by him like a tide." THIS HAS AT LEAST ONE STORY ABOUT THE DARKLING IN IT AND I LOVE HIM and he deserved so much better SO I NEED TO HAVE THIS – out September 26th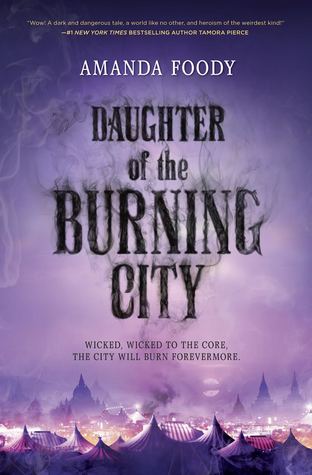 Daughter of the Burning City by Amanda Foody: PLEASE JUST CLICK ON THE LINK, IT'LL TAKE YOU TO GOODREADS SO YOU CAN READ THE BLURB AND ADD THIS TO YOUR TBR IN A HEARTBEAT BECAUSE THIS SOUNDS FANTASTIC – out July 25th
27 Hours by Tristina Wright: I have already talked about my excitement for this book in another post which you can find here but this is such a wonderfully queer book set in space and I. CAN'T. WAIT. – out October 3rd
All the Crooked Saints by Maggie Stiefvater: Don't know much about this book either but it sounds amazing and I need to have it because that cover is gorgeous. – out October 10th
UPDATE: how could I forget about Renegades by Marissa Meyer OHHH MY GOD THAT ONE WILL BE SO GOOD (I'll add a link and photo later lol I'm in class)
---
That's it for my most anticipated releases for the month of June and the second half of 2017!
Thank you for reading!
What are some of your most highly anticipated releases for the second half of 2017? Or for the month of June? Some of Bardugo? Some of Stiefvater? Let's chat in the comments!