Oh hiiiii. Guess who's doing a tag??? Meeeee.
I think the Anything But Books tag is perfect to get to know someone better! All we book bloggers talk about most of the time is… books (duh!) and maybe writing! So I hope you'll like this and find out some unknown and interesting things about me!
I was tagged by the wonderful Liza @ Dusk Angel Reads for the Anything But Books tag! Every Sunday she does a tag and she always tags her most recent followers! So go on and follow her and maybe you will be the one who gets tagged in her next post! 🙂
Name a cartoon that you love.
As a kid I was literally obsessed with Digimon, Pokemon and Sailor Moon! But I don't really watch cartoons anymore! Except Avatar: The Last Airbender if that counts? Is that considered a cartoon? If so then THAT is my favourite one OMG OMG I NEED TO REWATCH IT ASAP!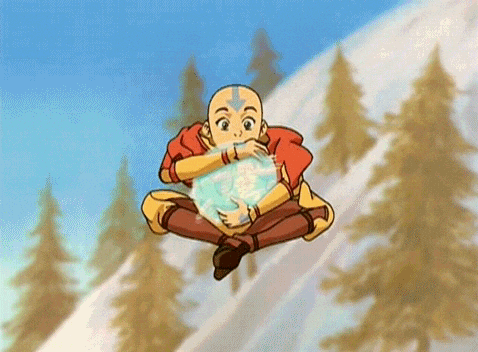 What is your favorite song right now?
I really love One Last Time by Ariana Grande right now. It makes me so incredibly emotional ❤
What could you do for hours that isn't reading?
Watching Youtube videos. Sometimes I can get lost in it for hours like I see one video that I'm interested in and I click to watch it – and 300 videos and 80 hours later I'll be like HUH?????!!?!?!??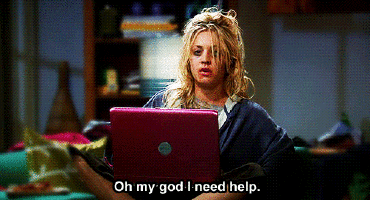 What is something you love to do that your followers would be surprised by?
I'm not really a big fan of rap music except for a very selective choice of songs but I love rapping along to songs????? I know a lot of Nicki Minaj's rap parts by hard! Nicki Minaj can make any mediocre song sound like FIRE and I tend to learn her parts of songs that she features in. I know all of the lyrics to songs like Superbass, Side to Side, Monster etc I DON'T KNOW WHY BUT IT'S SO MUCH FUN. Oh and I know most of the lyrics to Kanye West's Stronger! It's just a thing that I do 😛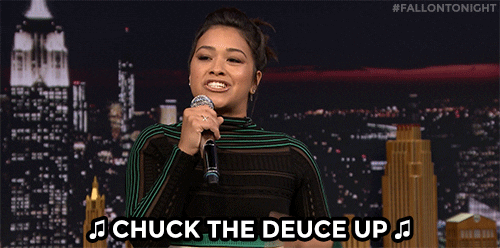 What is your favourite unnecessarily specific thing to learn about?
I don't know??? I can't really think of anything off the top of my head! :')
What is something unusual that you know how to do?
I don't think this is considered unusual but I can roll my R's! (or do you say trill your R's? I don't know) And I think this is something that you either know how to do naturally or you can't! Me and my mum for example CAN roll our R's but my sister and my dad CAN'T!
Name something you made in the last year and show us if you can.
Well… I've started university in October which is really cool and exciting, I have created my blog at the beginning of this year (yay!) anddddd to have something to actually show you guys…
I've painted a picture on New Year's Eve (because I spent it all alone and I was bored lol). I'm not an artist and I didn't really know what I was doing but I reallllllly like how it turned out! 🙂
What is your most recent personal project?
Umm, I don't really have a recent project??? I guess you could consider my new meme Fierce Fangirl Friday a recent project? By the way, feel free to join that if you feel like it!
But I know for sure what my FUTURE personal project will be! WRITING! I definitely want to start writing a lot more and maybe even write little novellas here and there to practice! And hopefully one day I will come up with a great idea for a full novel! We'll see!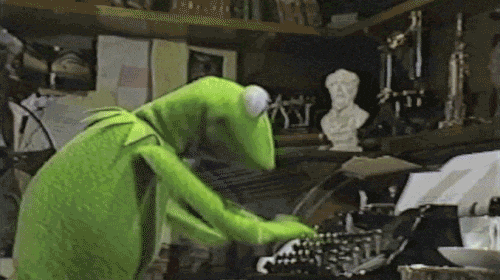 Tell us something that you think about often?
Life. Pretty much. And books. And how much money I'm spending. And how I don't have a job but I really need one because I need more money to buy more books. And how stressed I am every single day. LOL.
Give us something that is your favorite.
I decided to copy Liza and mention A FEW favourite things and not just one!
Favourite fruit: Raspberry, Banana, Strawberry, Pomegranate,
Favourite Funko I Own: I literally only own two – Cinderella and Bucky Barnes AND I AM SO IN LOVE WITH BOTH OF THEM! I MEAN LOOOOOOOK.
Favourite BookTubers to watch: Peruse Project, Thoughts on Tomes, Ariel Bissett and I have only just discovered The Book Hoarder yesterday and I really like her personality!
Favourite Food to cook: I'm not really that much of a cook so I'm going to say spaghetti lol
Say the first thing that pops into your head.
The Darkling deserved better. I don't know why that was the first thing that popped into my head hahaha but IT'S TRUE.
I tag…
Heather @ The Hermit Librarian / Jenna @ Bookmark Your Thoughts / Ella @ A Book Without End /  Raven @ Dreamy Addictions  / Wendy @ what the log had to say
Feel free to skip this if you don't do tags! And if you feel like doing this, consider yourself tagged!
Thank you for reading!
---
Can you roll your R's? What is your favourite unnecessarily specific thing to learn about? Got any past or future personal projects planned? What is your favourite song right now? Let's chat in the comments!