I admit, I didn't want to do this tag when I've first seen it around but now EVERYONE is doing it and I stumbled across Mandy's post and her answers to the questions were so on point and I could relate to so many of them so I just had to do it, too!
If you're not following Mandy yet then you're really missing out??? She is the queen of Disney princesses, in fact, her entire blog is filled with them! She even has her own Disney Princesses Rating System which is so cool and it amazes me every time! Go follow her blog. Right Now. Yes, I am forcing you.
(Oh by the way, I reread the Shatter Me books at the beginning of the year but I won't be mentioning them because they'd literally be the answer to EVERY SINGLE QUESTION)
So, here we go!
Best book you've read so far in 2017?
Like Mandy, I am simply UNABLE to just pick one so here are a few 😂
Best sequel of 2017 so far?
Have I read a sequel in 2017??? I've read both ACOMAF and ACOWAR and I loved the both of them A LOT (but ACOMAF was just that bit better)! Ok, I couldn't help myself and I had to add Ignite Me because that is my favourite book in the Shatter Me trilogy! *grins*
New release you haven't read yet but want to?
Ummm, so many??????????? I definitely want to read Queens of Geek and The Upside of Unrequited sooooon!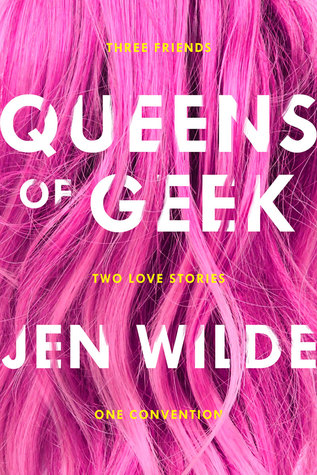 Most anticipated release of the second half of 2017?
WHICHWOOD BY TAHEREH MAFI AND 27 HOURS BY TRISTINA WRIGHT AHHHHHH CAN IT BE OCTOBER/NOVEMBER ALREADY
Biggest disappointment?
I participated in a blog tour for One S'More Summer and I expected a super cute and fun summer camp story à la The Parent Trap (but with older characters) but I ended up DNFing this because it was so bad! A full review will be up soon-ish.
Biggest surprise?
I have reviews up for all three of these (Future Leaders of Nowhere, The Space Between the Stars, The Map That Leads to You (wow, they all have such long names XD)) and all of them surprised me by how much I loved them!
Favourite new author (debut or new to you)?
Favourite debut authors have to be Karen M. McManus and Stephanie Garber! I loved their debut novels sooooo much! And new to me this year was Leigh Bardugo! I read the entire Grisha trilogy in a week this February and I AM IN LOVE! *heart eyes*
Newest fictional crush?
RHYSAND 💜💜💜 AND NIKOLAI LANTSOV MY SWEET BABY
Newest favourite character?
Oh my god. Nikolai Lantsov again ❤ And the entire Inner Circle (especially Cassian) (but also Azriel and Lucien my babies) (and Mor <3) (and obviously Feyre my queen) (and Rhys the most powerful High Lord of ALL TIME) (and sometimes Amren) uhhh yeah can you tell that I've become a little obsessed? :')
Book that made you cry?
You should have asked book that HASN'T made you cry!!! I cry at almost every book lol I cried loads during the entire ACOTAR series but let me mention the book where I cried THE ABSOLUTE MOST – Ruin and Rising. Thanks Leigh Bardugo. Also, I was on my period when I read it so I was OVERLY emotional! There was so much snot, it wasn't pretty!!! #hormones…….. 😀
Book that made you happy?
I don't want to repeat myself here (cough ACOMAF) sooo GEEKERELLA! That one was just too cute and adorable!
Favourite book to movie adaptation you've seen this year?
I've barely watched any films this year so there aren't any I could mention here! I definitely want to see Everything, Everything when it comes out here (SMH Germany making me wait until the end of June while it's already out in the US).
Favourite review you've written this year?
I really enjoyed writing One Of Us Is Lying and a lot of you guys seemed to like it as well! It's also my most liked review on Goodreads which is really cool!
Most beautiful book you bought or received this year?
Can I just say all of them??????? No? Well. I can't answer this question without mentioning the UK edition of Strange the Dreamer because IT'S SO GORGEOUS! (It's a lot prettier in real life FYI)
What books do you need to read by the end of the year?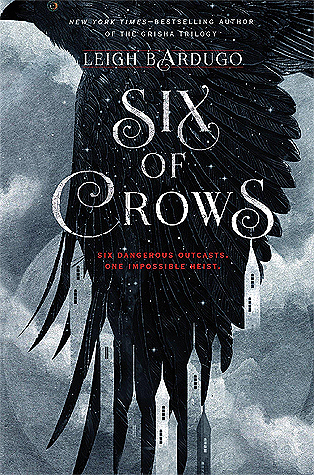 SIX OF CROWS! (I can already see May and Julianna on their way to my house with pitchforks so I'm gonna have to do it PRETTY SOON or you might never hear from me again ;-))
That's it for the Mid Year Book Freak Out Tag!
Thank you for reading!
What are your favourite books of 2017 so far? Which new releases are you most excited for? Any new favourite characters/crushes? Let's chat in the comments!