Look at me! I am finally participating in the new #ARCstravaganza meme! I've been meaning to do so ever since Krysti and Sarah announced it but I kept forgetting about it! Whew, thank god I finally remembered 😛
#ARCstravaganza is a weekly meme hosted by YA and Wine to give book bloggers/bookstagrammers a chance to show off the ARCs/eARCs they are excited about! Comment on their weekly posts with a link to your own #ARCstravaganza blog post, or post a picture on Instagram using the #ARCstravaganza hashtag, and you will be entered to win an ARC copy of an upcoming YA novel! One winner will be chosen at random each month.
---
The Tiger's Watch (Ashes of Gold #1) by Julia Ember
OH. MY. GOD.
GUYS.
Originally, I had planned to showcase a different ARC today. I pre-wrote the post last week so I wouldn't forget about #ARCstravaganza and post something else this Monday — but then I received a very exciting e-mail and there was a change of plans!
The ARC that I'm SO FLIPPING EXCITED to talk about today is The Tiger's Watch by Julia Ember!!!!!!!!!!!!!! *SQUEALS*
Julia herself e-mailed me and sent me copy of her book and I literally (almost) dropped dead when I saw it! A few weeks/months ago, you could fill out a contact form if you were interested in receiving an e-ARC of The Tiger's Watch and I didn't hesitate for a second!!!
I've never read anything of Julia Ember but I talked about her and her books on my blog before! You might have heard of The Seafarer's Kiss which came out recently! It has a f/f romance and it's about MERMAIDS and it's fabulous!
She is a fantastic writer with incredibly diverse, queer books and I'm over the moon about receiving The Tiger's Watch!
DO YOU WANT TO KNOW WHY I'M SO EXCITED???????
The Tiger's Watch is a FANTASY book and it features A GENDERFLUID PROTAGONIST. It also features m/m and f/f pairings AND AN INTIMATE BOND WITH AN ANIMAL.
I mean, what more could you want?????????
RAISE YOUR HANDS IF YOU'RE EXCITED ABOUT THIS BOOK!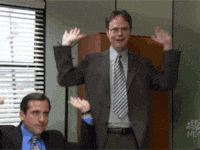 Thank you so much to the wonderful Julia Ember for sending this masterpiece to me. I honestly can't wait to read it!!! *heart eyes*
I'd also like to add a quote from Julia Ember for those who don't know what genderfluid means:
"Tashi is a genderfluid protagonist. Although they were born with a male body, they do not identify this way. Tashi is really adamant about being seen as a person, without the expectations of gender. They don't want to feel bound to a series of "shoulds" and want to express themself according to how they feel at the moment. Some of the ways their body is changing (Tashi is 16) also cause them anxiety, as Tashi wants to maintain their androgynous look.
Being misgendered and forced to change their appearance in order to hide is a source of conflict in the novel. It is not the central plot conflict, though."
---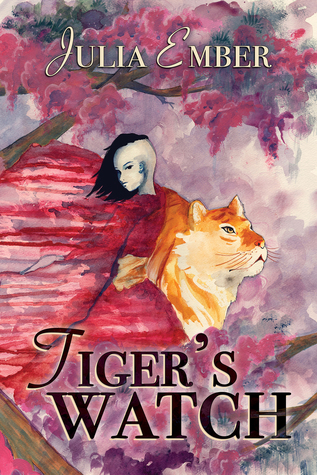 "Sixteen-year-old Tashi has spent their life training as a inhabitor, a soldier who spies and kills using a bonded animal. When the capital falls after a brutal siege, Tashi flees to a remote monastery to hide. But the invading army turns the monastery into a hospital, and Tashi catches the eye of Xian, the regiment's fearless young commander.

Tashi spies on Xian's every move. In front of his men, Xian seems dangerous, even sadistic, but Tashi discovers a more vulnerable side of the enemy commander—a side that draws them to Xian.

When their spying unveils that everything they've been taught is a lie, Tashi faces an impossible choice: save their country or the boy they're growing to love. Though Tashi grapples with their decision, their volatile bonded tiger doesn't question her allegiances. Katala slaughters Xian's soldiers, leading the enemy to hunt her. But an inhabitor's bond to their animal is for life—if Katala dies, so will Tashi."
Exciting stuff!
Thanks so much to Krysti and Sarah for creating this meme! I can't wait to participate again!
Have you read any of Julia Ember's books before? Are you excited for The Tiger's Watch? Which ARCs have you received lately? Any that you're super excited about? Let's chat in the comments!