Top 5 Wednesday is a weekly book meme hosted by Samantha and Lainey over on YouTube. Each week there is a new book-related topic to answer! If you're new to Top 5 Wednesday and want to participate, check out the Goodreads group for information and weekly topics!
This week's topic is Favorite Hate to Love Ships – Ask and you may receive. By request, a topic all about your favorite hate to love romances!
---
UMMMMM, CAN WE TALK ABOUT THIS WEEK'S TOPIC FOR A SECOND???????
If there is anything you want to know about and associate with me, remember these two things:
Shatter Me is my #1 favourite series of all time AND I LIVE FOR THE HATE TO LOVE TROPE ❤
This topic was literally made for me WOW thanks Sam for choosing it for this week!!!!!
SOOOOO my dear friends, let's get into my favourite hate to love ships!
PS. these are (kind of) ranked from "least" favourite (out of the 5) to FAVOURITE
PPS. there will be loads of screaming, crying and fangirling
PPPS. I bet y'all can already guess what my #1 is lol
PPPPS. there may be spoilers aka *read at your own risk*
---
5. Arianna and Cvareh from The Alchemists of Loom (Loom Saga #1)
This was a recent read of mine but I absolutey fell in love with the story, the world and the CHARACTERS! Arianna is this snarky, sassy and badass criminal who HATES dragons and Cvareh is a dragon lol (he has a human body and he can talk but he has some magic abilities that only dragons have in this story if that makes sense??) so this is obviously a great set-up already.
So, they're basically on a mission and they begrudgingly go on a journey together AND THEIR CONVERSATIONS ARE SO GOOD. They're so sarcastic and ridiculously funny and I love how annoyed they get with each other! Technically, they're not in love yet but they kissed (once, in a VERY dramatic moment *internal screaming*) and they definitely care for each other by the end of the book!
I AM ALSO READING THE SECOND BOOK IN THE SERIES RIGHT NOW AND OH MY GOD IT GETS EVEN BETTER I AM ABOUT HALFWAY THROUGH AND IM LITERALLY YELLING AT THIS BOOK.
This series is so underrated and I think you should DEFINITELY pick it up!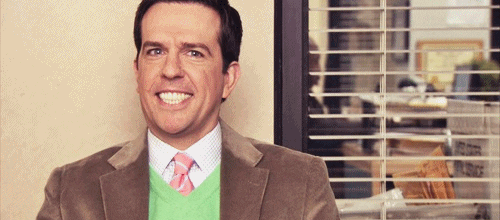 I recently posted my review for The Alchemists of Loom here!
---
4. Damon and Elena from The Vampire Diaries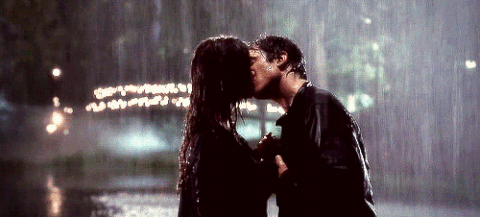 I have been rooting for Elena and Damon to get together since the first season — probably since one of the very first episodes! I always tend to love the "bad" morally grey character more than the typical goody two shoes AKA STEFAN and Damon is just brilliant!
I've been watching The Vampire Diaries since it first aired in 2009 and it will always be my #1 favourite show because I've literally grown up with it! (I know it can be super weird and cringy at times but for me it's all nostalgic feels XD) And I will be Team Delena FOREVER AND EVER even though the show is over now *sobs*
---
3. June and Day from the Legend trilogy
MY SWEET PRECIOUS CHILDREN ❤ Gosh, I love them SO FREAKIN' MUCH! I read the Legend series a few years ago BUT I REMEMBER CRYING LOADS AND THERE BEING SO MUCH ANGST AND FEELS AND I WANT TO CRY JUST THINKING ABOUT THE LAST BOOK IN THE SERIES.
Basically, June works for the government of their country (I forgot the name lol) and after her brother has been killed recently she wants to find the murderer. Day is the most wanted criminal of said 'i-don't-remember-its-name' country and he's the main suspect in the murder case that involves June's brother.
SOOOO JUNE STARTS WORKING UNDERCOVER IN THE SLUMS AND SHE FINDS DAY AND SHE WANTS TO TRAP HIM SO HE CAN BE PUNISHED AND TOGETHER THEY LIVE ON THE STREETS AND THEY GET TO KNOW EACH OTHER AND IT'S JUST SO DAMN GOOD OH MY GOD PLEASE READ THIS SERIES IT WILL DESTROY YOU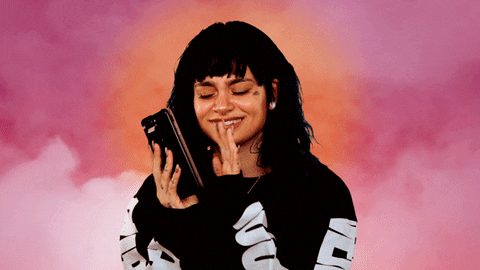 ---
2. Feyre and Rhysand from the A Court of Thorns and Roses series
Well… WELL, WELL, WELL. FEYRE AND RHYS. THEY'VE SNATCHED THE SECOND SPOT FROM UNDER JUNE AND DAY'S FEET LOL.
But honestly, the two of them are so freaking GOOD together! AND THEY DESERVE THE #2 SPOT. GOSH, I love them soooOOOoOoOoOOO much. They actually TALK when they have problems or things need to be resolved, they support and respect each other AND THEY TRULY LOVE EACH OTHER SO FREAKING MUCH LIKE OH MY GOD I CAN'T DEAL WITH THIS. I WANT TO CRY JUST THINKING ABOUT THESE BOOKS LIKE THE AMARANTHA SCENE AND THE ENTIRE SECOND BOOK AND THE LAST FOURTH OF THE THIRD BOOK I MEAN…
THEY WOULD LITERALLY DIE FOR EACH OTHER I CAN'T *tears up*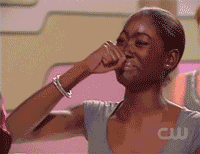 I don't think I really need to explain anything else because literally everyone has read this series soooooo YES. FEYSAND. MY PARENTS. LOVE THEM WITH ALL MY HEART.
---
1. WARNER AND JULIETTE FROM SHATTER ME aka my babies
OKAY, HANDS UP… WHO GUESSED THAT THESE TWO WOULD BE MY #1??? HUH???
Yeah, that wasn't hard LOL.
IF YOU KNOW ME AT ALL, YOU'LL KNOW THAT THE SHATTER ME SERIES IS MY L I F E AND WARNER AND JULIETTE ARE MY CHILDREN AND I COULD NEVER LOVE ANY OTHER COUPLE AS MUCH AS I LOVE THEM THEY'RE MY #1 FOREVER.
I can't believe Tahereh Mafi, also known as the literal QUEEN OF YA, has created these iconic characters! And she literally invented the girl-falls-in-love-with-first-boy-who-shows-her-kindness-aka-insta-love-but-said-boy-turns-out-to-be-a-possessive-aggressive-drama-queen-and-douche-so-she-dumps-him-and-turns-into-a-kickass-independent-woman-AND-THEN-SHE-GETS-WITH-THE-GUY-WHO-IS-DEPICTED-AS-THE-BAD-GUY-BUT-HE'S-AN-ACTUAL-PUPPY-AND-HE-RESPECTS-HER-AND-LOVES-HER-AND-TREATS-HER-RIGHT-and-they-live-happily-ever-after trope. (did that make any sense??? :') lmao) (also did i just spoil the entire series??? I APOLOGIZE BUT I SAID THERE'D BE SPOILERS!!!!!!)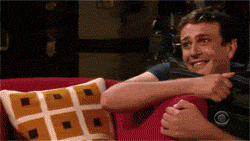 ANYWAY I LOVE WARNETTE THEY'RE MY LIFE AND IF YOU HAVEN'T READ THE SHATTER ME SERIES YET, DO YOURSELF A FAVOUR AND PICK UP THESE BOOKS RIGHT NOW BECAUSE YOU WILL NOT BE DISAPPOINTED I PROMISE THANK YOU AND GOODBYE.
While we're at it, let me just share some gifs of REAL LIFE Aaron Warner in his natural habitat:
Warner whenever Adam speaks: 
WARNER AT THE MEETINGS WITH THE OMEGA CREW IN HIS GYM:
oh my god is this not the most Warner thing you have ever seen:
Warner who has a soft spot for fashion:

*DIES*
---
Oh my god, that's it. I'M DONE! Sorry to everyone for freaking out like this but WHEN I SAY I LOVE THE HATE TO LOVE TROPE I MEAN I LOVE THE HATE TO LOVE TROPE. And all of these ships are my life especially the last one (or two) (or five).
Thank you so much for reading and I hope you didn't mind my fangirling!
Who are your favourite hate to love ships? Which OTP would you literally die for? Did any of my ships make your list? What is your favourite trope in books? Let's chat in the comments!