OH HELLO. I'M BACK WITH ANOTHER REVIEW AND THIS TIME IT'S THE SEQUEL TO ONE OF MY FAVOURITE READS OF THE YEAR.
Y'all can probably guess what it is by the title so I'll not talk around it any longer—it's The Dragons of Nova!!!
I was so pumped when I got the notification that I was approved for an ARC because I absolutely adored The Alchemists of Loom! *insert shameless self-promo here* *yes, that means you should go and read my review* *yes, this is a link*
This review will most likely consist of screaming and yelling and fangirling… but honestly, what's new.
The Dragons of Nova (Loom Saga #2) by Elise Kova
"Cvareh returns home to his sky world of Nova with the genius crafter Arianna as his temperamental guest. The mercurial inventor possesses all the Xin family needs to turn the tides of a centuries-old power struggle, but the secrets she harbors must be earned with trust — hard to come by for Ari, especially when it comes to Dragons. On Nova, Ari finds herself closer to exacting vengeance against the traitor who killed everything — and everyone – she once loved. But before Ari can complete her campaign of revenge, the Crimson Court exposes her shadowed past and reveals something even more dangerous sparking between her and Cvareh.

While Nova is embroiled in blood sport and political games, the rebels on Loom prepare for an all-out assault on their Dragon oppressors. Florence unexpectedly finds herself at the forefront of change, as her unique blend of skills — and quick-shooting accuracy — makes her a force to be reckoned with. For the future of her world, she vows vengeance against the Dragons.

Before the rebellion can rise, though, the Guilds must fall."
// July 11th 2017 by Keymaster Press //
*I received an ARC from Keymaster Pres via Netgalley in exchange for an honest review. This did not affect my opinion in any way!*
Oh my god, where do I even start???
The Dragons of Nova is the second book in Elise Kova's Loom Saga, therefore I won't be summarizing the plot like I always do! I will also keep this review as spoiler-free as possible so people who haven't read the first book yet (STOP WHAT YOU'RE DOING AND PICK IT UP RIGHT NOW) are still able to read this review!
Look how considerate I am, I expect everyone to bow down to me and please call me Queen Jackie from now on, thank you very much 😛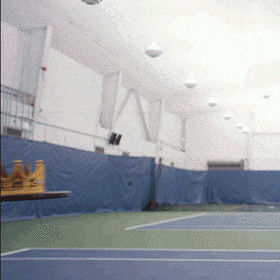 The Dragons of Nova is still told from the POVs of the three main characters – Arianna, Cvareh and Florence – but the perspectives of Cvareh's sister Petra and Yveun, who's the King of Nova, were added!
I loved how that added so much depth to the entire story! Petra and the King are and have always been rivals because they belong to different Dragon Houses. Petra (and many other people lol) want to see Yveun dead because they're not okay with the decisions he makes and the power he has over everyone.
Seeing the perspectives of the two rivals was very entertaining because the reader knew more than the respective characters. It kept me on the edge of my seat especially seeing how the characters would react to the betrayal and deviousness!
I won't be talking too much about the plot because that would spoil the first and second book but it was awesome!
The Dragons of Nova was a little more slow-paced than the first book because it didn't have the whole being on the run and trying not to get caught aspect that The Alchemists of Loom had – nevertheless it was still super exciting!
This book was a lot more about the actual conflict between the Dragons on Nova and the Fenthri (which are the equivalent to humans) on Loom, as well as the inner conflict on Nova between the King of Nova and Cvareh's sister!
There was a lot of scheming and plotting involved and to me it felt like a game of chess! Most of the book is set on Nova and we see the conflicts and acts of betrayal from 4 different POVs! And even though it was a lot more political (if that makes sense), we still had exciting parts that involved blood, gore, explosives, fights, betrayals and death WHICH I LOOOOVVVEEEEE.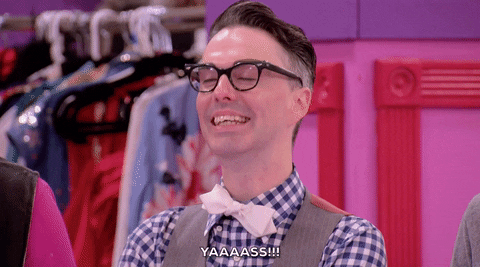 The only time we ever knew what was happening in Loom and how the whole rebellion was coming along was when we switched to Florence's POV! She is more fierce and kickass than ever! I loved seeing her work on her own and growing into a woman confident of her abilities and learning how to take matters into her own hands!
I DID MISS THE INTERACTIONS BETWEEN HER AND ARI THOUGH. I LOVED THEIR DYNAMIC AND THEIR FRIENDSHIP IN THE ALCHEMISTS OF LOOM AND I CAN'T WAIT FOR THEM TO (HOPEFULLY) REUNITE IN THE THIRD BOOK.
I don't know if I've mentioned this before but I love Elise Kova's writing style especially when it comes to her world-building. Her descriptions of Nova in this book were so extensive and vivid but it absolutely did not feel like an unnecessary info dump!
The "floating islands", the mountains, the sky, the houses and buildings, all the different colours – it was so beautifully depicted and my imagination was running wild trying to picture all of Nova the way it was described!
ALSO CAN WE TALK ABOUT ARI AND CVAREH IN THIS BOOK BECAUSE DAMN.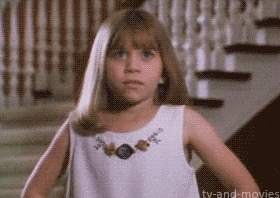 THERE WAS A MOMENT AROUND 50% THAT I CAN'T REALLY TALK ABOUT BUT IT LEFT ME SHOOK (AND SEVERAL MOMENTS AFTERWARDS DID AS WELL).
I love the two of them together SO MUCH and it was amazing to see both of them evolve! The possibility of a relationship between a Dragon and a Fenthri was absolutely unthinkable in the first book but the more time Ari and Cva spent together, the more they opened up to each other AND I DON'T WANT TO SPOIL ANYTHING BUT THE SECOND BOOK WILL LEAVE YOU STUNNED.
I've already mentioned them in my Favourite Hate to Love Ships post BUT THE DRAGONS OF NOVA CONFIRMED THAT THEY'RE ONE OF MY FAVOURITE HATE TO LOVE COUPLES.
Overall, The Dragons of Nova was a perfect sequel to The Alchemists of Loom and it definitely left me wanting more (again) BECAUSE IT WAS KIND OF SORT OF MAYBE LEFT AT SOME SORT OF CLIFFHANGER AND I NEED TO KNOW WHAT HAPPENED TO MY BABIES.
⭐⭐⭐⭐⭐ (5 OUT OF 5 STARS)
I'm so grateful that Elise Kova is publishing this entire series in a year and I can't wait for The Rebels of Gold to come out in December!
Elise Kova recently tweeted that she has finished the first draft of book #3 which is so exciting but also HOW IS SHE WRITING THIS ENTIRE ERIES IN A YEAR I'M IN AWE.
A few weeks ago she also tweeted something about killing off a beloved character AND I WAS LIKE ????? GIRL YOU BETTER DON'T HURT ANY OF MY BABIES. OR ELSE…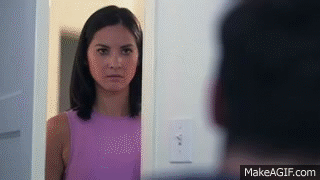 You can pre-order The Dragons of Nova now (it comes out next week!) and if you pre-order it you can get a super cool swag pack (it's international, too!!!). Check it out here, it's so pretty!!!
AND if enough people pre-order you might even unlock ANOTHER part of the swag pack! Check it out because the things are gorgeous and I, of course, pre-ordered it already 😛
Preorder On:


| AMAZON | BARNES & NOBLE | KOBO | GOOGLE PLAY |
| THE BOOK DEPOSITORY | BOOKS A MILLION | iBOOKS |
ADD THE ALCHEMISTS OF LOOM, THE DRAGONS OF NOVA AND THE REBELS OF GOLD TO YOUR GOODREADS TBR!
---
Have you read The Alchemists of Loom yet? Did you read any of Elise Kova's other series before? What are your favourite steampunk novels? Let's chat in the comments!