HELLO AND WELCOME TO A POST WITH LOADS OF QUESTIONS AND MY ~super cool~ ANSWERS.
I have been nominated for the Unique Blogger Award by what feels like thousands of people now and I thought WELL THIS IS CLEARLY GETTING OUT OF HAND so I'm finally going to answer some of the questions!
I don't want to make this post too long so that's why I will only mention half of the people who nominated me and do a Part 2 soon!
LMAO I've said "soon" but this most likely won't happen until like December because I know me and I'm #lazy. DON'T JUDGE ME GO AWAY BYE.
THE RULES:
Share the link of the blogger who has shown love to you by nominating you.
Answer the questions.
In the spirit of sharing love and solidarity with our blogging family, nominate 8-13 people for the same award.
Ask them 3 questions.
First things first (I'm the REALEST. Does anyone get that reference :P).
I was tagged by the lovely Raven @ Dreamy Addictions who always leaves such nice and thoughtful comments on my posts which I appreciate SO MUCH. Thanks for being awesome!
RAVEN'S QUESTIONS:
1. What are your top three favorite books so far in 2017?
Oh my god. Really? DOES THE FIRST QUESTION HAVE TO BE SO HARD ALREADY??? Also, are these supposed to be books I read in 2017 or books I read that were released in 2017?
If we're talking about releases, then my top 3 will have to be Geekerella (SO FREAKIN' ADORABLE), Caraval (OH MY GOD THIS WILL BLOW YOUR MIND) and One Of Us Is Lying (THE BREAKFAST CLUB MEETS PLL) ❤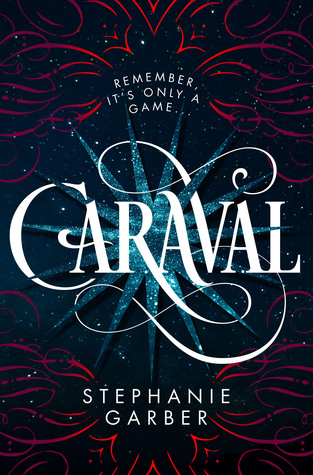 2. What inspired you to start your blog?
I've always wanted to have a blog but I never had the guts or the motivation to make one! I've been really getting back into reading in 2017 so I thought HEY let's create a blog and share my love for books with other fellow book nerds! So hello, hi, WASSUP, here I am 😛
3. Can you name some of your favorite bloggers and explain why they are your favorites?
Oh my GOSH. Another super difficult question BECAUSE I LOVE EVERY SINGLE ONE OF MY FOLLOWERS SOOOO MUCH. AND I DON'T WANT TO LEAVE ANYONE OUT. NOOOOO, I REFUSE TO ANSWER THIS QUESTION. I LOVE EVERYONE.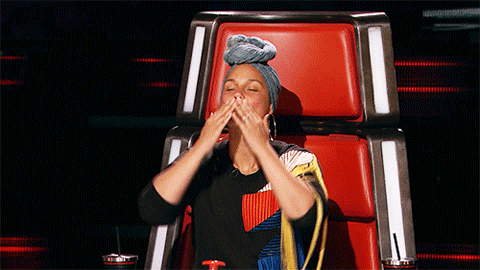 (I also plan to do a post show-casing some of my favourite bloggers soon (SOON??? lol Jackie stop lying) so I DON'T WANT TO DO THIS TWICE :P)
I was also nominated by the wonderful Emmie @ Tea with Mermaids who was the only person who got my Should I Stay or Should I Go reference in one of my recent posts SO YOU ROCK 😛
EMMIE'S QUESTIONS:
1. What book shaped you into the person you are today?
I'm not sure if there's a book that really shaped me but there are a few books that are on my mind a lot of the time. The most important one is probably Shatter Me by Tahereh Mafi. I KNOW, I KNOW. I'm so freaking annoying because I keep talking about this series and how much I love Warnette… but this is for a different reason!
One of the reasons why I love this series so much is because of Juliette and everything she goes through in the series.
I DON'T WANT TO RAMBLE TOO MUCH BUT LONG STORY SHORT:
JULIETTE WAS THIS FRAGILE AND INSECURE GIRL WHO ISOLATED HERSELF FROM EVERYONE AND I COULD RELATE 100% WHEN I FIRST READ THE SERIES. I was super anxious and insecure a few years ago (still am LOL) and there was a time when I wouldn't even leave my room for days! Me = Juliette in Book #1.
Throughout the series, she grows into this independent and STRONG woman and I felt so inspired after finishing the series because I thought if she can do it, I CAN TOO.
*insert YES WE CAN gif here*
SO WHEN I SAY I LOVE THE SHATTER ME BOOKS… YES IT'S MOSTLY WARNETTE RELATED BUT IT'S ALSO BECAUSE THEY REALLY HELPED ME IN A WAY AND GAVE ME THE FIRST LITTLE PUSH TO CHANGE AND BECOME THE PERSON THAT I AM TODAY ❤
2. Is there a book that everyone else loved but you hated?
Ummmm… I can't think of one right now but I'm sure there is!!!
3. What do you look for in a new book release?
A unique plot. Lots of action. Or very character-driven. Or both. A pretty cover. Diversity. If my favourite author loved it. Or if my favourite author has WRITTEN it! LOADS OF THINGS.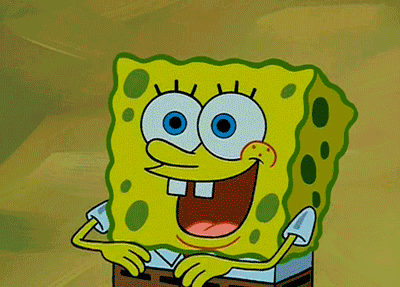 I was also tagged by my favourite twins Shayna & Tayna @ Twin Bookmarks. They're lovely and wonderful and always fangirl with me YAYYYY!
THE TWINS' QUESTIONS:
1. If you could only read from one genre – what would it be? And why?
YA FANTASY. Because you can escape reality and you have AWESOME new worlds and BRILLIANT CHARACTERS and it's just so much fun!
2. Favourite pet from a book? Why?
THE DOG FROM SHATTER ME. YOU GIRLS KNOW WHAT I'M TALKING ABOUT.
THE DOG DOESN'T EVEN HAVE A NAME BUT IT'S MY FAVOURITE BECAUSE IT MADE WARNER SOFT AND ALL SMILEY AND DIMPLEY AND ICANDJRGTBDKHDF I HOPE HE MAKES A REAPPEARANCE IN RESTORE ME.
3. Hogwarts House? (or if you're not a HP fan – Which Faction from Divergent are you in?)
Well, my dear friend May(onnaise) and me recently did the Pottermore test together and after a few hundred tries (I'm kidding, I think I did it like thrice) I was sorted into…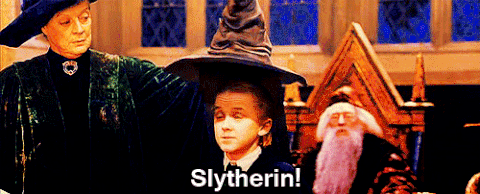 On my first try, I was sorted into Gryffindor though and I also thought I was a Hufflepuff SO I'M QUITE CONFUSED BUT I'LL STICK WITH SLYTHERIN FOR NOW *insert snake emoji*
I won't be tagging anyone this time around because I'm too lazy to think of questions right now (even if it's just three) but I will do a part 2, remember? So let me know if you want me to tag you in my next post 😛
OH MY GOD AND GUYS. DID ANYONE SEE MY CUTE NEW DIVIDERS?????? THEY'RE SO PRETTY AHHHFHGJF I'M IN LOVE CREDIT TO FOXANDHAZEL AND THANKS TO MAY FOR THE TIP ABOUT THAT SITE ❤
---
What is your Hogwarts House and are you happy with it? Who are some of your favourite bloggers? What book shaped you into the person you are today? Let me know what some of your answers to these questions would be and let's chat in the comments!