OH HI, DID YOU MISS ME?
I'm back with another Fierce Fangirl Friday post!
Originally, I had a completely different post planned for today but there's been a CHANGE OF PLANS BECAUSE I RECEIVED SOME SUPER EXCITING BOOK MAIL YESTERDAY AND I NEED TO TALK SCREAM ABOUT IT.
I'm not sure if I'm FULLY back from my hiatus yet but I'll talk more about that in my next post which will either be my Wrap Up or the post I had planned for today!
Fierce Fangirl Fridays are hosted by Jackie @ Too Much of a Book Nerd (hey, this is me! 😉). Everyone can join in and do some healthy fangirling on their blog!
Whenever you have something, anything to fangirl about – whether it be a book, TV show, music, celebrities, your pet, the universe, finding your soulmate or just a recent meal that you've had – Fierce Fangirl Friday is your opportunity to do so! It doesn't matter if it's a recent obsession of yours or something you've been loving for a while!
All I ask is that you pingback to me – basically, just copy the link of any of my FFF posts and use it in your own FFF post when tagging me! That way I won't miss anyone's post!
I will also do weekly recap's and showcase everyone's posts!
RECAP FROM LAST WEEK:
i'm still too lazy busy to do a recap
but i have all posts from when i received email notifications in a seperate folder!!!
i'll check them out soon
hopefully lol
and do a massive recap!!!
so yay!
Oh my god, you guys.
Oh my god.
OH.
MY.
GOD.
I honestly can't believe what I'm about to tell you.
If you read the title of this post and paid attention to the words in CAPS, you might have already guessed which freaking book I received in the mail today yesterday (I am writing this at like 11pm and it's going up tomorrow aka today aka on Friday omg this is so confusing)
BUT YEAH. I RECEIVED BOOK MAIL. FROM A PUBLISHER. FOR THE FIRST TIME EVER.
Should I get into the backstory first or should I just tell you? Huh? HUH??????!!???!!???
Ok no, I can't hold it in any longer or I will EXPLODE…
IT'S WONDER WOMAN WARBRINGER BY LEIGH BARDUGO!!!!!!!!!!!!!!!!!!!!! *faints*
Ohmigosh I am SO FREAKING EXCITED ABOUT THIS!!!! Like it's one of my most highly anticipated releases of the year and I already have it??? In my hands??? Right now???
IT'S SO PRETTY AND GORGEOUS AND IT SMELLS AMAZING AND IT'S MY PRECIOUS BABY THAT I'LL LOVE AND CARE FOR UNTIL THE END OF TIME (I am literally stroking the book as we speak)
And if you're thinking "HEY JACKIE where's the ARC stamp (idk what to call it lol the little square bit that say ARC—not for sale) thingy?"
Well, my friends. This isn't an ARC. IT'S THE ACTUAL FINISHED COPY.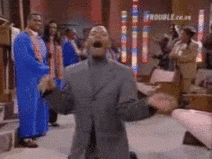 Honestly that gif perfectly describes how I've been feeling these last few hours lol IT'S ALL JUST SO EXCITING.
I was totally going to preorder the book and read it the second it came out BUT NOW I ACTUALLY HAVE IT. A MONTH BEFORE THE RELEASE DATE. LIKE I AM IN ACTUAL POSSESSION OF LEIGH BARDUGO'S WONDER WOMAN WARBRINGER.
W
O
W
I was thinking of bringing the book with me on holiday but the unreasonable part of my brains tells me to drop everything I'm reading right now and stop whatever I'm doing at the moment and just binge-read the entire thing in a day (which would be really bad because I need to write a term paper… BAD JACKIE. BAD.)
But that's probably what I'll end up doing.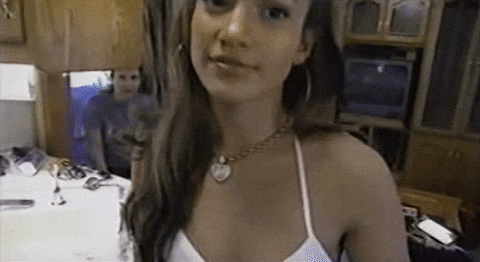 I'd just like to take a quick moment to thank the wonderful, fantastic, brilliant, extra-ordinary Sarah from Penguin Random House aka my hero for sending me a copy!!! ❤ I'M FOREVER GRATEFUL. AND IF THERE'S ANYTHING YOU NEED—like getting rid of a body or naming my first born—HIT ME UP, I'M YOUR GAL.
I'm still in shock tbh. Like someone actually sent me a book. For free. My first ever physical copy. From a publisher. A BIG ONE AT THAT.
like wtf it's from Penguin Random House!!!!!
AND THE BOOK. OMG. WONDER WOMAN WARBRINGER.
LIKE IT'S A BOOK THAT IS SO HYPED AND EVERYONE IS HIGHLY ANTICIPATING IT. AND THEY SENT IT TO ME??? I FEEL SO BLESSED.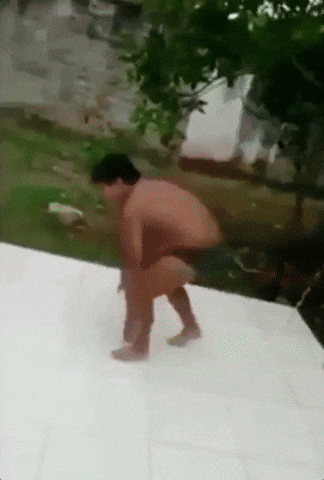 By the way I'M NOT TRYING TO BRAG. REALLY. I'M JUST SUPER PUMPED ABOUT THIS BECAUSE IT'S WONDER WOMAN! LEIGH BARDUGO! MY FIRST PHYSICAL COPY FROM A PUBLISHER! EXCITING STUFF!!! AHHH!!!
PS. I wasn't asked to share this or anything like THIS IS JUST ME LETTING OUT MY INNER FANGIRL (like I always do lol)
Oh, and if you want to pre-order Leigh Bardugo's Wonder Woman Warbringer, you can do so here:
Amazon US / Amazon UK / Barnes and Noble / Goodreads
OHMIGOSH and the rest of the DC Icons series is coming out next year and I'm already so PUMPED. CAN TIME MOVE FASTER PLEASE.
What a time to be alive!
Thank you so much for reading! I really hope this didn't seem like I was bragging because I'M NOT LIKE THAT 😦
OMG and I just realised that this is my 100th post WOOOOO!!!!
---
Are you a fan of the DC comics or movies? Who's your favourite out of all the superheroes? How excited are you for the Wonder Woman Warbringer release? Have you read it already? Let's chat in the comments!