Welcome to my stop at the Just Friends blog tour hosted by Xpresso Book Tours!
I am here to share my review with you (I tried and succeeded in keeping it quite short!) and there will also be a giveaway at the end of this post!
If you're into easy-to-read contemporaries and the fake-friendship (no fake dating trope i'm sorry. but tbh i'm kinda disappointed too) and pining-for-each-other tropes, this might just be the book for you!
You can follow the rest of the tour here.
Just Friends by Tiffany Pitcock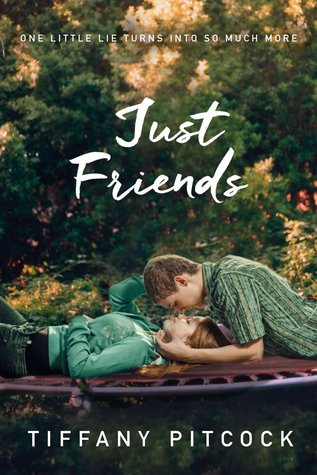 "A new spin on the classic smart-girl-and-bad-boy setup, this witty contemporary romance shows how easily a friendship – even one built on an elaborate lie – can become so much more.

Jenny meets Chance for the very first time when she is assigned as his partner in their Junior Oral Communications class. But after they rescue a doomed assignment with one clever lie, the whole school is suddenly convinced that Little-Miss-Really-Likes-Having-A's and the most scandalous heartbreaker in school have been best friends forever. It's amazing how quickly a lie can grow―especially when you really, really want it to be the truth.

With Jenny, Chance can live the normal life he's always kind of wanted. And with Chance, Jenny can have the exciting teen experiences that TV shows and movies have always promised. Through it all, they hold on to the fact that they are "just friends." But that might be the biggest lie of all.

Debut author Tiffany Pitcock delivers a spot-on depiction of first love and the high school rumor mill in Just Friends, chosen by readers like you for Macmillan's young adult imprint Swoon Reads."
// August 1st 2017 by Swoon Reads //
Goodreads / Amazon / Barnes & Noble / iBooks / Kobo
Just Friends is a sweet contemporary novel about goody two-shoes Jenny who gets straight A's and never does things that are out of her comfort zone. On the first day back at school, her and bad boy Chance are partnered up for an assignment which is to re-enact what they've done over the holidays. They make up a story about having spent the holidays together and pretend to have been best friends for years.
I was quite excited to read this book because I was in the mood for a cute contemporary and some cheesiness and Just Friends had that! To be fair, it was a little too cheesy and cliché at times – at least for my taste – but overall it was an entertaining read!
It took me some time to really get into the story and I wasn't sure how the whole fake friendship would work out for Jenny and Chance – it did feel a little off at the beginning! But as the story progressed, I did find myself enjoying the two of them together! I loved how they were always teasing each other about things and how natural making up stories about their past came to them! It actually did feel like they've known each other for years!
And one thing I've realised while reading this book is that I seem to have a thing for boys with babies??? When Chance went over to Jenny's house and met his little sister —BOY MY HEART MELTED. She's a cute, little 4-year-old and apparently she doesn't really like meeting new people? But she sees Chance and she points at him and calls him "PWETTY". Like… #same.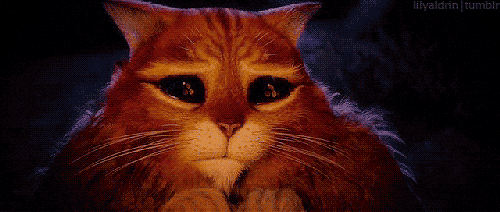 I really liked how at ease Chance felt among Jenny's family. He has some family issues at home – his parents are always fighting, shouting at him, his brother left home and ignores all his messages – so it was nice that he found comfort in Jenny.
It was so lovely to read about how their relationship developed. They were good for each other because they weren't judgemental when a secret or fear was shared and they never made the other feel bad about something! I'm all about those friendships!!! ❤
They've gone from pretending to be best friends because of an assignment to actually being best friends and truly caring about each other (as friends but also romantically hehe).
And boy, oh boy, I love the whole pining-for-each-other/best-friends+unrequited-love trope SO. MUCH. Like when they're both completely oblivious to what the other person feels for them or if it's two best friends who have secretly fallen in love with each other… I LOOOVE.
Also, can we just take a moment to appreciate that the guy is called Chance. I'm getting Chance the Rapper vibes.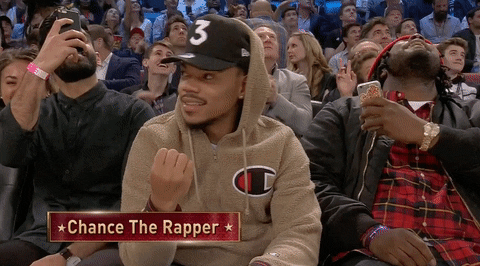 I did have some issues with the book tho!! Like how Jenny kept comparing EVERYTHING to a teen movie. Like GIRL this is real-life and YOU DON'T HAVE TO BE LIKE CHER FROM CLUELESS OR X FROM Y-TEEN-MOVIE.
When she got into her first relationship with Drake The Douche™ (that's not his name but I like to call him that because… HE'S A DOUCHE), she kept asking herself  "Is this how the girls in teen movies do it? Am I behaving like a girlfriend in a teen movie?" LIKE NO GURL THIS IS YOUR LIFE DO WHAT Y O U WANT TO DO AND DON'T COMPARE YOURL IFE TO A TEEN MOVIE. It was a litte very frustrating!!!
I also couldn't stand Drake. Like at ALL. He was a douche (lol have I said this already???). I'm too lazy to get into it and this review is long enough but here's a review I found which explains it pretty well!!! Go check it out because it mentions some other aspects as well and it's important!!!
I am unsure what to rate this book. Originally, I gave it 4 stars on Goodreads but then I've slept on it for a night (is that what you say??? there's a German phrase for it but idk if it's the same in English???) and I found the other review that I mentioned and now I'm thinking of 3 stars?
I thought it was a very cute contemporary for sure and it's a great summer read but some of the actions and behaviour of some characters – especially Drake's – have sucked.
⭐⭐⭐.5 (3.5 OUT OF 5 STARS)
(I settled on 3.5 stars lol)
23. Writer. Reader. Sarcastic.
I was born and raised in Arkansas, which isn't terribly exciting. I've wanted to be a writer for as long as I can remember. I used to sit in class and write stories in my notebooks, thinking that everyone did. It turns out, everyone didn't. I love writing because it means I'm putting my thoughts, feelings, and soul out there for someone else to read – for someone else to feel. The fact that someone can read my words, and empathize with my characters – characters that wouldn't exist with out me, that I created from my mind – is such a wonderful concept to me. I could happily write for the rest of my life as long as there was one person out there who was affected by my words.
Goodreads / Facebook / Twitter
Tour-wide giveaway (US/CAN)
Print copy of Just Friends by Tiffany Pitcock
What do you think? Do you like fake friend-/relationship stories (BC I DO!)? What are your favourite tropes? Do you like Chance the Rapper? Let's chat in the comments!