Guess who's back from her hiatus!!!!! Not me.
No but seriously, I'm still on a semi-hiatus and I will only be posting sporadically in August!
[cries]: I FEEL LIKE I'M ABANDONING MY BLOG!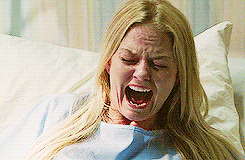 Anyway, I will talk more about my blog/hiatus/life in my Wrap Up (umm, what Wrap Up, Jackie??? you still haven't written it *laughs nervously*). So scratch that, I'll have a hiatus update/info/announcement/status report sorta post going up on Monday so stay tuned for that!
I wrote this post like 2 weeks ago but forgot/didn't have the time to post it so ignore me scratching out every other world hehe :')
BUT THIS POST IS NOT ABOUT ME OR MY HIATUS SO I SHALL STOP TALKING ABOUT IT. IT'S ALL ABOUT FANGIRLING TODAY.
Fierce Fangirl Fridays are hosted by Jackie @ Too Much of a Book Nerd (hey, this is me! 😉). Everyone can join in and do some healthy fangirling on their blog!
Whenever you have something, anything to fangirl about – whether it be a book, TV show, music, celebrities, your pet, the universe, finding your soulmate or just a recent meal that you've had – Fierce Fangirl Friday is your opportunity to do so! It doesn't matter if it's a recent obsession of yours or something you've been loving for a while!
All I ask is that you pingback to me – basically, just copy the link of any of my FFF posts and use it in your own FFF post when tagging me! That way I won't miss anyone's post!
Can you believe that last week I didn't even participate in my own meme???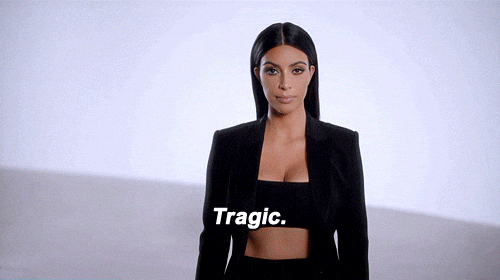 I'm also not doing a recap this week AGAIN because I'm super lazy and I need to catch up on Fangirl Friday posts from like THREE WEEKS. Oops. I WILL HOWEVER UPLOAD A MASTERLIST OF FANGIRL FRIDAY POSTS FROM THE LAST 3 WEEKS NEXT FRIDAY (omg Jackie stop lying) SO DON'T WORRY.
As you can tell by the title, today's post will be all about THE MASTERPIECE OF A BOOK THAT IS ILLUMINAE WRITTEN BY THE GENIUSES (is that the right word?) AMIE KAUFMAN AND JAY KRISTOFF.
Me and my bestest friend May from Forever and Everly were buddy reading Illuminae together AND WE HAD A FULL ON FANGIRLY FREAK-OUT ALL CAPS DISCUSSION ABOUT IT and I felt the urge to write a review for the book!!!
BUT YOU GUYS KNOW ME AND MY FANGIRLING ANTICS AND I HONESTLY DON'T THINK I COULD EVER FORM ENOUGH COHERENT THOUGHTS TO WRITE A CALM AND COLLECTED REVIEW FOR ILLUMINAE SO I DECIDED TO COMBINE THIS REVIEW WITH MY FANGIRL FRIDAY POST AND JUST SCREAM ABOUT HOW MUCH I LOVE THIS BOOK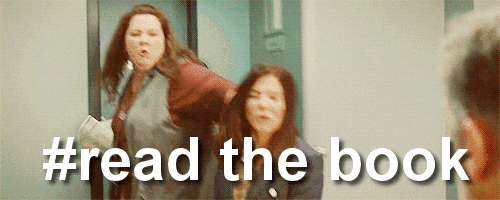 ATTENTION!!! (this is very important so don't you dare skip this part)
IF YOU HAVE NOT READ ILLUMINAE YET, LEAVE THIS POST IMMEDIATELY. I MEAN IT. CLICK THAT LITTLE X IN THE RIGHT HAND CORNER OF YOUR BOWSER. LEAVE.
THIS IS A SPOILER-ZONE.
DID YOU HEAR ME???
A SPOILER ZONE!!!!!!!!!!!!
AND NO, THERE WON'T BE A SECTION THAT IS SPOILER FREE. NOPE SORRY BUT I PHYSICALLY CAN'T TALK ABOUT THE EVENTS OF THIS BOOK WITHOUT SPOILING.
SO GO LEAVE THIS PAGE RIGHT NOW. HONESTLY IF YOU READ ON AND COME ACROSS THE SPOILERS, IT WILL RUIN THE ENTIRE BOOK FOR YOU.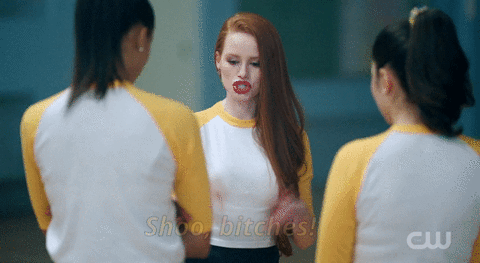 ONTO THE FANGIRLING (and the spoilers):
WAIT. WHAT ARE YOU STILL DOING HERE????? DIDN'T I TELL YOU TO LEAVE?????? If you haven't read Illuminae yet and you're currently reading these words, I NO LONGER TAKE RESPONSIBILITY FOR THIS. YOU'VE BEEN WARNED SO READ AT YOUR OWN RISK.
And to everyone who HAS read this book, ENJOY MY SCREAMING AND CRYING AND FLAILING OF ARMS!
*this review fangirly post will be divided into sections bc otherwise IT'D JUST BE A RAMBLING MESS*
(as you can see I am unable to type without caps lock when talking about this book so I hope you won't mind)
THE FORMAT
Oh my god. HAVE YOU EVER SEEN A COOLER FORMAT IN A BOOK??? I HAVEN'T.
I got both Illuminae and Gemina like last year and I remember when I first unpacked them, I WAS…
These books are so uniquely formatted and I LOVED THE ENTIRE THING. It took me like 23 seconds to get used to the format it was kinda strange at first BUT THEN I REALISED HOW COOL IT WAS??? IT STARTS WITH THE SEPARATE KADY/EZRA INTERVIEWS AND I THOUGHT IT WAS SO COOL TO HEAR IT FROM BOTH OF THEIR PERSPECTIVES.
And I flew through it so quickly??? This is like 600 pages but I COULD HAVE READ IT IN ONE SITTING (if I hadn't started reading at like 11pm bc I fell asleep after 100 pages lol).
AND THE FORMAT FITS THE STORY SO WELL. I DON'T THINK IT WOULD HAVE BEEN EVEN HALF AS COOL IF THE FORMAT WASN'T SO UNIQUE.
THAT EZRA SCENE (you know which one)
Oh. God. My heart is still broken even tho everything is alright now BUT STILL.
That scene. When freaking AIDAN tells Kady… I CAN'T EVEN TYPE IT.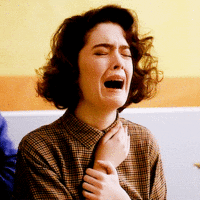 When he/it told Kady that Ezra DIED. What the fuck. I swear you could literally hear my heart crack and break piece by piece. Not even kidding.
After reading that I just sat there for 5 minutes and contemplated where it all went wrong. I WAS THINKING ABOUT WHAT I HAVE EVER DONE IN MY LIFE TO DESERVE THIS KIND OF PAIN AND HEARTBREAK. LIKE WHY WOULD SOMEONE PUNISH ME LIKE THAT. FOR NO REASON???
I honestly couldn't believe it was real BECAUSE EZRA COULDN'T JUST DIE. HIM AND KADY NEVER GOT TO REUNITE.
I refused to believe he was dead like I thought AIDAN lied to Kady BUT AT THE SAME TIME I TRULY BELIEVED HE WAS DEAD AND I WAS SO HEARTBROKEN.
I LITERALLY STARTED CRYING IN THE MIDDLE OF RANDOM SCENES BECAUSE I REMEMBERED THAT MY BABY EZRA WAS DEAD
KADY'S GRIEF
Can we not… I honestly don't want to talk about it because it'd just break my heart all over again but I need to talk about this ONE SCENE.
You know how Kady and AIDAN work together and stuff to stop the attacking ship (omg I forgot the name of it—Lincoln was it???) and Kady has to change her suit that protects her from the disease, which makes people go crazy, for an envirosuit (I forgot why she had to do that lol).
And she has to hold her breath for like a minute… and then she breathes again in the new suit AND IT'S EZRA'S SCENT DKFJSGKJBKBG I LITERALLY DIED INSIDE. ONCE. TWICE. THRICE. THAT SHIT WAS SO INCREDIBLY HEARTBREAKING I COULDN'T STOP SOBBING
LIKE IMAGINE FINDING OUT YOUR BOYFRIEND DIED AND YOU KNOW YOU'LL NEVER SEE HIM AGAIN AND YOU UNEXPECTEDLY BREATHE IN HIS SCENT. OH MY GIJDSOHNB THE FEELS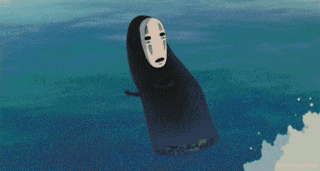 JIMMY! DESERVED! BETTER!
HONESTLY. We didn't even get to see much of him but HE WAS SUCH A GREAT FRIEND TO EZRA. I LOVED THEIR CONVOS AND HOW HE WAS ALWAYS TEASING EZRA ESPECIALLY ABOUT HIS ALIEN PRINCESS AKA KADY.
AND THEN HE GOT LOCKED IN HANGAR 4 (is that the right one idk I forgot everything already) AND HE ACCEPTED HIS FATE AND HE WAS SO HEROIC. I WAS SO HEARTBROKEN WHEN KADY FOUND HIS DEAD BODY AND LISTENED TO THE MESSAGE HE RECORDED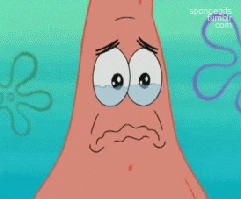 EZRA IS ALIVE???
THEY REALLY HAD US ALL FOOLED. THEY PLAYED US SO GOOD. WHO WOULD BE SO CRUEL TO RIP OUT MY HEART LIKE THAT, THROW IT ON THE FLOOR, STOMP ON IT FOR GOOD MEASURE and then put it back in.
I fully accepted Ezra and Kady's faith by the end of the book like I LEGIT believed the both of them would die and no one would ever know their story AND I WAS SO FREAKING SAD LIKE LOOK AT ALL THAT THEY WENT THROUGH AND NOBODY WOULD EVEN REMEMBER THEM?????????? AND THEY NEVER GOT THE CHANCE TO REUNITE???????????? #UNFAIR
And then… oh my god. The last scene. When Kady is in quarantine and she hears people arguing and someone Ezra trying to get past the guards and she thought she was hallucinating 😦 and that she actually was sick 😦 and she just couldn't believe it was him 😦 i died again 😦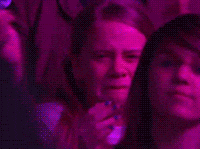 MY HEART LITERALLY BURST OUT OF MY CHEST. THEY ACTUALLY SURVIVED. AND THEY GOT TO REUNITE. AND THAT KISSING PICTURE AT THE END OJDGKSGHDDGNK I WAS SO FREAKING HAPPY.
BADASS KADY
Ok how cool is Kady????? SHE'S SO SMART AND SASSY (the sass was real in this book) AND SHE KNOWS ALL THE TECH STUFF AND I LOVE HOW SHE JUST SAID FUCK IT TO EVERYTHING AND EVERYONE AND HACKED THE ENTIRE SYSTEM WHENEVER SHE THOUGHT SOMETHING WAS FISHY which was all the time.
AND THEN SHE JUST STOLE THAT SHIP THINGY AND WENT TO ALEXANDER TO GET EZRA. AND HOW SHE THEN WORKED WITH AIDAN DESPITE THE GRIEF AND HURT AND BETRAYAL. AND THEY ACTUALLY DESTROYED THAT ENEMY SHIP. SUCH A QUEEN.
MY NEW OTP (and their #sass)
May and me have been thinking about Kady and Ezra's ship name and it's either Kezra or Ezry/Ezrady?????? We definitely prefer Kezra but both of these names kind of suck.
We didn't even get to see much of their relationship except for the messages between them WHICH WERE SO CUTE AND SASSY AND I LOVE HOW THEY WERE ALWAYS TEASING EACH OTHER AND SAYING THAT THEY LOVED AND MISSED EACH OTHER AND THEY'D REUNITE OHSJMKFGDJGSKGJ I WAS ROOTING FOR THEM SO MUCH.
And May is right The. Sass. Is. Real. in this book. Like Kady and Ezra were so perfect for each other because they're both so sassy??????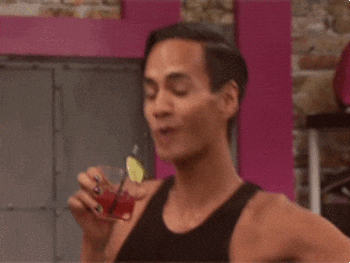 I loved the scene at the very beginning when Ezra is being interviewed and he's asked about how he knew it was Beitech who attacked them and EZRA IS LIKE "GEEEE IDK HOW ABOUT THAT BIG ASS LOGO ON THE SHIP THAT ATTACKED US???" lmaoooo
AND THE ENDING. WHEN KADY JUST SASSED THE SHIT OUT OF EZRA'S MOTHER. OH MY GOD I WAS LIVING FOR IT.
MAY'S REACTIONS
"now all the black pages have marks on them from my sweaty fingers. :')" — HONESTLY SAME
"Also that ending!!! I'm so so glad Hypatia went back to get Kady and I'm so so glad Ezra was actually alive (<333333333) and I'm so so glad Kady actually lived and I'm so so glad AIDAN did too but maybe he could be less insane now and EVERYTHING IS SO GENIUS EZRA'S MOM IS HEAD OF BEITECH???" — THIS IS SO JUMBLED AND ALL OVER THE PLACE BUT I CAN RELATE SO MUCH LMAOOO THIS BOOK WAS CRAZY
"Also now I'm putting a hold on it (Gemina) because NO ONE GETS TO CHECK IT OUT BUT ME." — jeez May you're so AGGRESSIVE XD
"I KNOW RIGHT. I was reading the part about AIDAN opening the Bay 4 while eating dinner and breathed "oh my god". And my mom was like what." — VERY RELATABLE NGL
"AND THEN THERE'S THE FACT THAT HE WAS CLUTCHING KADY'S PHOTO WHEN HE CAME OUT OF THE CYCLONE SO HOW THE HECK COULD HE HAVE DIED??? WHY DID I BELIEVE AIDAN???" — OH MY GOD THAT SCENE HAD ME CLUTCHING AT MY HEART IT WAS SO CUTE AND I WAS SO RELIEVED AND THE FACT THAT HE WAS CLUTCHING KADY'S PHOTO *SOBSSSSS*
GEMINA
Since me and May both enjoyed Illuminae so much we decided we would buddy read Gemina as well!!! I am currently typing this on the day our Gemina BR is supposed to start so I don't know how far we are with the book… but let's be real, we've both probably binge-read the entire thing in a day and we've already had a full CAPS LOCK CONVO about it 😛
But our thoughts from before were that WE NEED TO SEE MORE OF KEZRA. MORE KISSING AND HUGGING AND HOLDING HANDS AND BEING CUTE TOGETHER.
I know that Gemina will be about different people (which kinda sucks BECAUSE I NEED ME SOME MORE #KEZRA) but I'm also excited!!! And maybe they'll mention Kady and Ezra??? WHO KNOWS???
Quick update: we've both read and finished Gemina and it was FANTABULOUS. i'll probably post a review in like 5 years lol
Moral of the story is that we both knew we'd like this book BUT WE WEREN'T PREPARED FOR THE AWESOMENESS AND THE ACTION AND THE FEELS AND THE SCREAMING AND WE BOTH LOVE THE BOOK SOOOOOOOO MUCH.
Oh yeah and obviously 5 STARS TO ILLUMINAE. *claps* *throws flowers*
Sorry about this super long post (it's 2k words omg) but I had a lot to say!!! SO. MANY. FEELS.
Thank you for reading and let's continue the fangirling in the comments!!!
---
What did you think of Illuminae? Did you ship Kady and Ezra as much as me and May did? WERE YOU AS SHOOK AS WE WERE? Do you prefer this book over Gemina or the other way round? Let's chat in the comments!