HAPPY RELEASE DAY (at least for the US) TO WONDER WOMAN: WARBRINGER BY THE QUEEN LEIGH BARDUGO! My dear UK people, you've only got two more days one day left (August 31st) to go until this book releases so get excited!!!
Ignore that I meant to post this yesterday but I wasn't quite finished writing the review so it's a day late (or a day EARLY depending on how you wanna see it and whether you're from the US or UK). I have the UK edition so let's go with A DAY EARLY to make me feel better HEHEHEHE.
This book gave me so. many. feels. PHEW. I can't even. Like how do I… I CAN'T FORM COHERENT THOUGHTS BECAUSE THAT BOOK WAS A MASTERPIECE.
I rambled all about my feelings for Wonder Woman: Warbringer in my VERY fangirly book mail post when I first received it in the mail so check that out because it's fun and I need attention.
BUT NOW I ACTUALLY READ IT AND IT'S EVEN BETTER THAN I IMAGINED??????????? *dies*
Let's hope this review will be somewhat coherent.
Wonder Woman: Warbringer (DC Icons #1) by Leigh Bardugo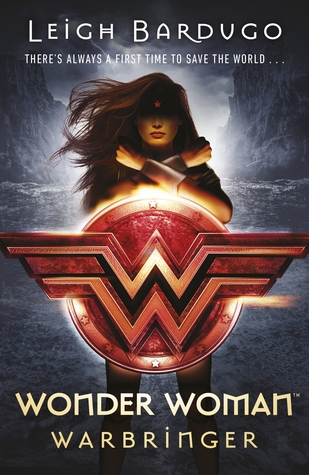 "She will become a legend but first she is Diana, Princess of the Amazons. And her fight is just beginning…

Diana is desperate to prove herself to her warrior sisters. But when the opportunity comes, she throws away her chance at glory and breaks Amazon law to save a mere mortal, Alia Keralis. With this single heroic act, Diana may have just doomed the world.

Alia is a Warbringer – a descendant of the infamous Helen of Troy, fated to bring about an age of bloodshed and misery. Diana and Alia will face an army of enemies, mortal and divine, determined to destroy or possess the Warbringer.

To save the world, they must stand side by side against the tide of war."
// August 31st 2017 by Penguin //
Goodreads / Amazon US / Amazon UK / Barnes & Noble (get it signed!) / Book Depository
*Thank you so much to Penguin Random House for sending me a physical copy of the book! I received a finished copy in exchange for an honest review. This did not influence my opinion in any way!*
Real quick, can we talk about how much prettier the British cover is, thank you goodybe.
I honestly don't even know where to start I have a lot of ~feels~ about this book (all good things of course!) and I've been dreading this review because
HOW AM I SUPPOSED TO PUT ALL OF THESE FEELINGS INTO WORDS AND PHRASES THAT WILL MAKE SENSE TO PEOPLE???
HOW AM I SUPPOSED TO PINPOINT EXACTLY WHAT I LIKED LOVED ABSOLUTELY ADORED ABOUT THIS BOOK SO PEOPLE WILL WANT TO READ IT TOO???
I. DON'T. KNOW.
Here goes nothing, I guess.
I'm kidding, this review is fan-fucking-tastic. Be prepared for awesomeness.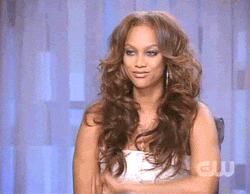 Wonder Woman: Warbringer is (obviously) about Wonder Woman but it's all about her life before she actually became Wonder Woman!!! If you don't know this, her real name is Diana and she is the Princess of the Amazons. One day, she saves the life of a human girl (aka my sweet child Alia), bringing the human world and Themyscira (the home of the Amazons) out of balance. What both of them don't know is that Alia is a Warbringer and she causes destruction and war (without knowing)—that's why a lot of people want her dead. Diana makes it her mission to protect Alia and the two of them and a few of Alia's friends go on this crazy, action-packed journey together and it's amazing and hilarious and SO FREAKING GOOD.
Wow, what a professional summary, huh??? 😉
Let's just get this out of the way in case I forget… Leigh Bardugo. Queen Leigh Bardugo, who wrote the iconic trilogy that is Shadow and Bone (Alina ❤ Nikolai ❤ The Darkling <3) and Six of Crows which I still haven't read, kill me please which is so awesome AND NOW SHE WROTE ANOTHER BOOK AND IT'S ABOUT WONDER WOMAN???
Leigh Bardugo!!! Writing a book!!! About the brilliant, the badass, the iconique Wonder Woman!!! What more could you want, honestly.
The cartoon Wonder Woman is already so fierce and takes no bullshit from anyone and even though I haven't seen the movie that came out recently (yet), I'm sure it's just as badass.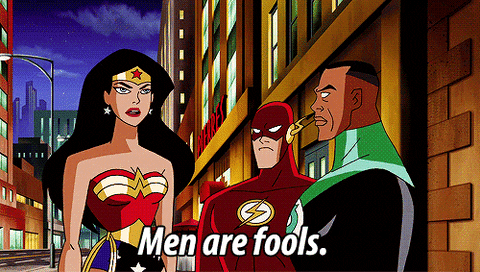 If that movie/cartoon doesn't make you want to read this book already then you honestly need to re-evaluate your life. Because HELLO??? HAVE YOU SEEN ALL ALL THAT BADASSERY (that isn't a word but do I care??? *crickets*).
GREEK MYTHOLOGY
One of the things that I really loved about this book was the whole aspect of Greek mythology. I don't really know much about it but I always enjoyed school a little more whenever we talked about some of the stories (Oedipus, Hercules and I don't remember the others :p) in class because it was very interesting!
Diana (aka Wonder Woman but she is not yet the actual Wonder Woman in this book) is from an island called Themyscira that is somewhere that humans can't access and it's a place where only women live. I really hope I got this part right but from what I gathered, these women were once human and when they die they become Amazons and live in peace on the island for all eternity (and it's not every woman in the world but only a select few? I think?).
And there are several female goddesses (like Athena, Hera, Demeter) but I'm not exactly sure what they do. I think they help to keep the land peaceful and provide them with all the necessary things ie. Demeter is the goddess of agriculture and maybe she makes sure that the Amazons always have enough food and things like that? It would make sense right? Hehe. And these and other Greek gods and goddesses also play a semi-big role in the plot later on! Which was awesome! And so much fun! Yay!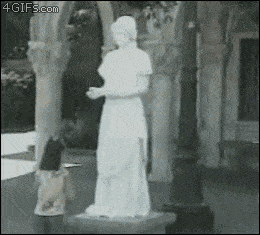 CHARACTER GOALS
Oh. My. Lord. All of the characters in Wonder Woman: Warbringer are actual GOALS. They're squad goals and friendship goals and badassery (again, not a word) goals and just… goals.
If you've seen the Wonder Woman movie, you most likely know how badass Diana is. Like damnnnn girl, from what I've seen from Gifs and clips, she can destroy anyone who gets in her way without too much effort!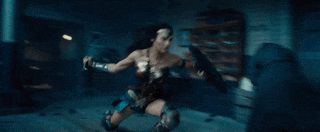 In this book however, Diana is far from being that person (at least at first). She is the only Amazon on Themyscira who wasn't a mortal before she became an Amazon. Her mother, the Queen of the island, created her "from scratch" and that makes her an outcast among the other Amazons. And being the Queen's daughter also means that she's constantly being observed and watched and no matter what she does—good or bad—people never seem to approve or see her as one of their own.
And you wouldn't think Diana would be a fighter because she has never been in a real fight before because Themyscira is a peaceful place. BUT DAYUM, PEOPLE. THAT GIRL KNOWS HOW TO FIGHT.
In Themyscira, she's had extensive combat training (like all the Amazons do) and if you compared Amazons to humans, they're out of this world. Amazons are like 6 FEET TALL and super strong and quick on their feet and pretty much nothing can really harm them (because they self-heal and stuff like that). Like not even bullets.
AND OH BOY. On their journey, they have to face many (oh gosh, SO many) obstacles and Diana transforms into this super fierce and badass chick who kicks EVERYONE's ass. I honestly want to be her.
Diana never fails to protect Alia and always has her best interests in mind AND IT'S JUST FABULOUS. The friendship that develops between Diana and Alia is so adorable. They spent so much time together and they've grown to deeply care for each other and it was so refreshing to see this beautiful female friendship form right in front of my eyes *tears up*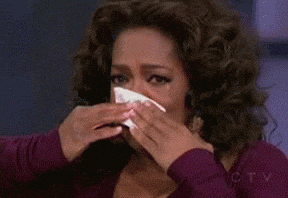 Alia is the other half of the iconic sisters-in-battle duo (I legit teared up when her and Diana made that pact) and I loved her so much. She is such a science nerd and I love that so much. There's something about when the main female character of a book has an interest in science and they're super smart and intelligent and they know all these things that I have no idea about and it's just dhfhgdhhjg CAN I BE YOU. Gosh, Alia is my sweet (clever) precious child.
And OMG, Alia has a crush on my other sweet precious child Theo. LIKE LITERALLY SAME. I FEEL YOU. IM CRUSHING ON HIM TOO.
He's Jason's (aka Alia's brother's) best friend and therefore pretty much unattainable for her but it's just so CUTE. THEO IN GENERAL IS SO FREAKING CUTE AND PRECIOUS OMG HE WAS MY FAVOURITE CHARACTER OF THE WHOLE BOOK.
He's a tech nerd and he's lean, gangly and awkward but SO WITTY AND HILARIOUS. People always underestimate him and think he's not good for anything but then he shows all of them how intelligent he really is AND I WAS CHEERING HIM ON (like all the time). And I absolutely loved his witty remarks throughout the book—he's just hilarious!
Theo is my precious lil cinnamon roll that needs to be protected at all costs. MY SWEET BABY.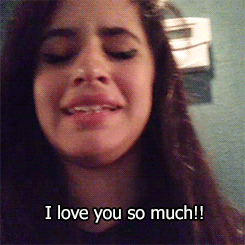 And the diversity!!!!!!
Diana was the only white character in this book (at least I believe she's white? pls correct me if I'm wrong) and the rest are all PoC! Alia and her brother Jason are Black (I'm not sure if they mentioned the ethnicity?) and half Greek. Alia's best friend Nim (WHOM I HAVEN'T EVEN MENTIONED YET OH MY GOD) is Indian and Theo is Brazilian (and I believe he's Black as well).
Obviously I can't speak for the rep as I am white but I think Leigh has done a great job at portaying each of the characters as realistic and fully fleshed out people. They honestly felt so real like WHERE IS MY OWN THEOOOOOO.
if anyone has written an #ownvoices review, let me know and I'll link it here!!
SQUAD GOALS
Jesus, I know this review is super long already but I haven't even talked about the epic best friend that is Nim!!! And she deserves to be talked about!!!
Nim and Alia bonded when they were younger because they were both the outcasts in school due to their ethnicity/skin colour and ever since then, they've been best friends! What I love about Nim is that she is so different from Alia (loud-mouthed, confident, sassy) but she never makes Alia feel bad for being shy and never leaving her room.
On the other hand, she also makes sure that Alia does leave her house and has fun when going out! They're just a great duo and I loved that we got to see another beautifully portayed female friendship.
And before I forget, Nim is queer. She definitely likes women (and I thought she was lesbian but I've seen other people call her bisexual so I'm not sure anymore so let's go with queer <3) so YAY for more rep!!!
ANYWAY, SQUAD GOALS.
I DON'T KNOW HOW ELSE TO DESCRIBE IT BUT I JUST LOVED THE DYNAMIC BETWEEN ALL OF THEM AND HOW GOOD THEY WORKED TOGETHER AS A GROUP. THEIR FRIENDSHIP WAS SO PRECIOUS AND THEY ALL DEEPLY CARE ABOUT EACH OTHER. I'M IN LOVE.
And omg ok last thing, I promise. About halfway through the book we suddenly have one of the most unexpected villains ever. It literally came out of nowhere and I was so not prepared. It was honestly one of the most surprising, shocking and WHAT-THE-HELL-JUST-HAPPENED moments in a book I've experienced in a while!
I was reading it on my last day in Spain at like 11pm and I only had about 50 pages left. And I DID plan to finish it that night but as soon as the bad guy was revealed I was like nOpe *closes book* *turns off lights* *goes to sleep*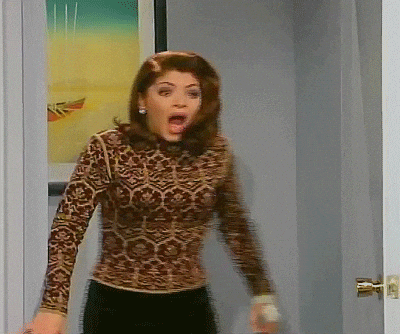 WHY ARE YOU DOING THIS TO ME, LEIGH???
But seriously, it was so damn unexpected. I was shooketh.
Overall, Wonder Woman: Warbringer was a brilliant, fierce, kickass read that I would not only recommend to fans of DC or Wonder Woman, but also people who like action-packed scenes, wonderfully portrayed female friendships (but also super sweet and precious friendships in general) and a fabulous and diverse set of characters.
⭐⭐⭐⭐⭐ (5 OUT OF 5 STARS)
Let's end this review with one last Wonder Woman gif. Woohoo!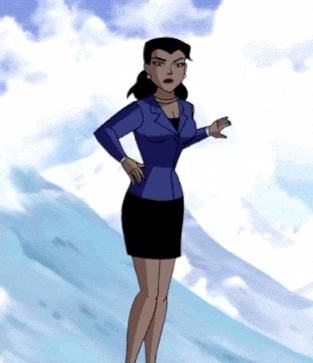 Phew to the hew. I deeply apologize for making this review almost 2k words long but I couldn't help myself! At first, I really didn't know where to start but when I started writing the thoughts kept coming and I didn't know where to stop.
Thank you if you read this entire thing or even if you just skimmed through it! I really hope you'll give Wonder Woman: Warbringer a chance because it's fantastic and deserves all the stars!
SO THAT'S THAT. SO MUCH KICKASSERY AND BADASSERY AND FIERCENESS AND I CAN'T EVEN. #shook is all I can really say.
---
What do you think? How excited are you for Wonder Woman: Warbringer to come out? Isn't Leigh Bardugo an actual QUEEN? Will you be reading the other books in the DC Icons series? Let's chat in the comments!
---
I'm currently on holidays so sorry if it takes me some time to reply to comments!