It's October, also known as the best month of the year for several reasons!
#1: my birthday is this month
#2: it's the month of mysteries and spookiness aka HALLOWEEN
i'm forever sad that we don't officially celebrate it here in Germany—MY INNER EMO WITCH NEEDS TO BE RELEASED. THE WORLD SHALL NOW MY WRATH.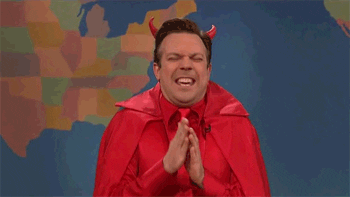 #3: 

it's Fall!

 the season of cold weather, mustard and burgundy colours, sweaters and coziness and just OVERALL GREATNESS
and rainy days which is just… YUCK (but also not-yuck when you're inside, cuddled up in bed with a good book, lit candles and some tea #cozy)
IT'S MY FAVOURITE SEASON OF THEM ALL.*
*stop lying jackie. whenever a new season begins, I always say that this one is my favourite of them all. when it's not. i'm just lying to myself.**
**but actually, Fall does have a special place in my heart because I'M A FALL BABY SO I HAVE A DEEPER CONNECTION. #FALLBABIESUNITE
According to Google, Fall begins on September 22nd and ends on December 21st. DECEMBER??? REALLY?????????
I almost consider November the start of WINTER so how can fall last until DECEMBER. AND THREE DAYS BEFORE CHRISTMAS WHICH IS PRACTICALLY THE MIDST OF WINTER??? I AM CONFUSION.
We've run a bit off track here—the point of this post is to share my ambitious but exciting Fall plans and goals! As we now know, Fall lasts until December so I have PLENTY OF TIME to achieve these goals.
READING
For the reading section, I don't have too many plans because I'm the worst at keeping up with TBRs anyways and whenever I do make a plan to "read X" or "review Y", I end up doing the exact opposite. IT'S A CURSE.
I hereby present to you, my very teeny tiny tentative TBR-ish plans for the Fall season:
read Six of Crows

: I KNOW Y'ALL ARE ABOUT TO START YELLING IN PROTEST AND READY TO DRAW YOUR SWORDS TO KILL ME. But I can… explain????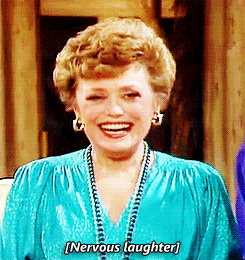 STORYTIME: I promised my dear friend May to read Six of Crows pretty much since the day we met (which was March). But I've just been scared??? Of the hype??? Of it not living up to its EXCEEDINGLY HIGH expectations??? Of all the feels that would hit me???
But I'm making it my mission to read it this month. I literally won't be touching another book until I've started Six of Crows!!! I PROMISE YOU MAY, I'M FOR REAL THIS TIME.
Now that we got that story out of the way, let's focus on the smaller goals:
participate in Zoe's 24h-Readathon:

 I've actually planned to do this all by myself after missing Zoe's first 24h readathon, BUT SHE'S DOING THIS READATHON AGAIN (check it out)! It's on Saturday, October 14th and I'm PUMPED. WHO'S JOINING????
Buddy read Warcross with Swetlana: I told Swetlana about the 24h readathon and we agreed to read Warcross together for the readathon! I heard it's fast-paced and action-packed so I'm sure I'll finish the entire thing in that day.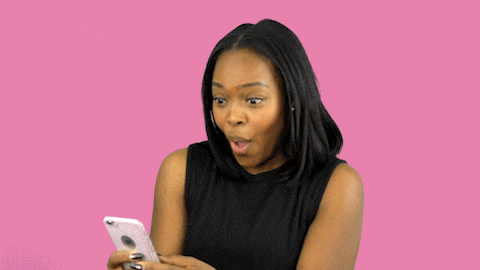 I'm so happy about this omg I LOVE THIS SERIES SO MUCH. It's their first time reading it and I'm actually so nervous??? A lot of people DON'T like the series and they stop after the first book WHICH YOU SHOULD NOT DO. YOU'LL MISS OUT ON ALL THE GREATNESS.
I don't want to hype it up too much (actually it's too late for that lol) because you need to read the rest of the books to understand the whole thing. THAT'S ALL I CAN SAY WITHOUT SPOILING ANYTHING.
SMOL BLOGGING GOALS
reach 600 followers:

I've been stuck on 500 for months now due to my lack of interacting and my hiatus but I'm hoping that I'll reach 600 soon? Please??? I'M SO CLOSE.

get to 80% on Netgalley:

 I say this like every other month BUT I'VE NEVER ACTUALLY REACHED IT. I'm currently on 70% because I've FINALLY been accepted for two ARCs recently after not having heard from Netgalley for MONTHS. What is it with publishers not accepting/denying your request from APRIL/MAY. Excuse me???????

Pre-write/schedule my posts a month ahead:

I'm not sure if I'll manage to pre-write a MONTH ahead, but just one or two weeks should be enough to make things less stressful for me.
WRITING
Do #preptober:

I stumbled across this on Twitter and this is basically just preparing yourself for NaNo??? Outlining your novel (if you're a planner), creating character index thingys (again, if you're a planner), world-building, playlists, aesthetics etc etc etc (IF YOU'RE A PLANNER).

Start a writing journal:

 This goes hand in hand with what I just mentioned—I want to do all my novel planning in a lil notebook so I can write in it wherever I am!!! I THINK YOU ALL KNOW THE STRUGGLE AND STRESS OF THINKING YOU'LL REMEMBER SOMETHING SO YOU DON'T WRITE IT DOWN AND THEN… IT'S GONE.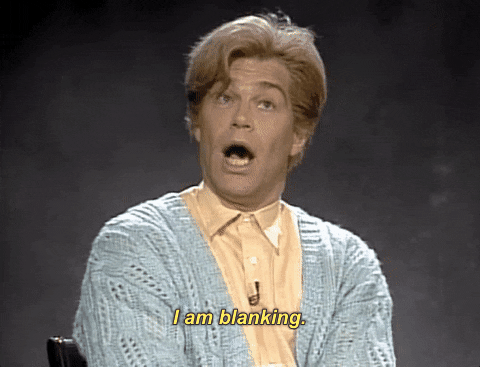 Participate in NaNoWriMo (for the first time!):

I'm so PUMPED to finally be a part of this!!!

Reach 20k words:

I've never written a full-length novel before and I don't know how slow or fast I'll write—but I'm hoping that by the end of NaNo, or the end of the year, I'll have 20k words of my first draft written!
LIFE GOALS
FOCUS! ON! UNI!:

Last semester was SO BAD for me—my anxiety was skyrocketing and I skipped classes almost every week which resulted in even more anxiety because I missed class. It was a vicious circle. This term I want to be more organised and focused. Fingers crossed!

get a job:

I've been talking about getting a job for months because I need the money (to buy new books). At the same time I'm scared and anxious bc of the interviews which results in me not even applying in the first place.

Anxiety sucks ass.

TREAT YO SELF:

 Because of the whole anxiety thing, I want to make sure to have more self-care and TREAT YO SELF days. Watch the video to understand:
THIS IS ONE OF MY FAV VIDEOS ON THE INTERNET
do #inktober for fun:

 I am not artistic at all and if I do happen to create something pretty, it's usually luck. But painting, drawing, doodling is very relaxing and therapeutic for me so I want to do #inktober for myself ❤

start an art/life journal:

I've talked about my writing journal, but I really want to start an artsy journal too! I wanna decorate stuff and write about my life! I feel like this could be so much fun, and relaxing too! I better get a job soon so I can afford to buy some pretty supplies :')

play more piano (and learn new songs):

I've started playing the piano when I was 7 and while I don't have a teacher anymore, I still adore playing the instrument. I haven't been doing it for a while, but I want to focus this month on learning to play new songs (SPECIFICALLY THE WHOLE LA LA LAND SOUNDTRACK) because I love playing. so. much <333
I'm really happy with this post because I can go back to it and clearly see all the things I want to achieve this season! I've also written these things down in my blogging journal but it's really unorganised so I'll just refer back to this post!
I just thought I'd share my goals with you in case you get inspired and want to set some goals for yourself! OR you could just be there to cheer me on on the sidelines! 😛
---
What are some of your plans/goals for this Fall? Books you plan to read? Writing you need to get done? Blogging goals? Participating in any readathons or challenges? Have you ever kept a bullet/art/blogging/writing journal? And how do you go about it? Do you play any instruments? Let's chat in the comments!