Do you ever judge a book by its cover??? YES? Well, today we'll be judging books by their first chapters!
You might have heard of the Penguin Teen Game Changers set which contains 5 books that have been releases by Penguin back to back for 5 consecutive weeks!
If you're like me, you've probably cried of jealousy when you saw all the big Booktubers receiving this box set and getting to read all these books early on.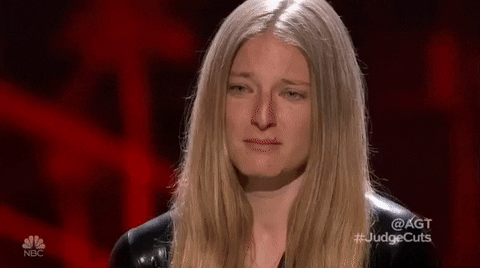 All of the books in the set are out now and you've most likely read some of them! I HAVEN'T which is why I requested to read samples of these books to see what I think of them based on their first chapters!
Will I like what I read and then go on to purchase the book? Will I hate it so much that I will want to yell at people NOT to purchase it???
WHO KNOWS. I do. YOU'LL FIND OUT SOON ENOUGH.
*Thanks to Penguin and Netgalley for providing me with the samplers of these books! This did not affect my opinion in any way!*
// Warcross by Marie Lu, September 12th 2017 //
The first book in the sampler set was Warcross which is one of my most anticipated releases of the year! You might know that I LOVE MARIE LU. She's my second favourite author and I absolutely adore her Legend trilogy (in fact I need to reread it ASAP).
The synopsis of this book sounds SO intriguing and all the reviews I've seen so far have been fantastic—apparently this book will leave you SHOOK which is exactly what I'm looking for.
However, I decided not to read the sampler because I got sent the physical book for review and I plan to read it soon anyway sooo moving on!
Verdict: TO BE READ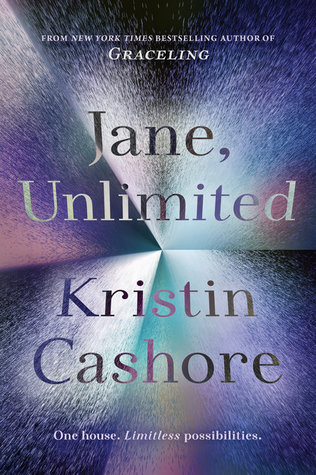 // Jane, Unlimited by Kristin Cashore, September 19th 2017 //
Apparently, Cashore is a well-known author around the book community but I've never read Graceling so idk her??? *shrugs*
I had no clue what Jane Unlimited was about going into the sampler so saying I was confused is an UNDERSTATEMENT.
It starts off with the characters being on a boat and I thought hey, cool! this might have to do with pirates! Except that it doesn't.
The main character goes to this mansion because her dead aunt once told her that if you were ever invited to this mansion, YOU HAVE TO ACCEPT. So then I just assumed that this book is a contemporary but apparently it's FANTASY and MYSTERY????????? You lost me there, pal.
Anyway, I thought the sampler was boring, none of the characters were interesting enough, the plot didn't intrigue me, and after having read the synopsis just now… I honestly don't care to find out more.
Verdict: GOODBYE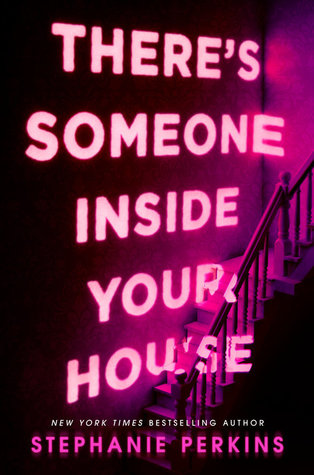 // There's Someone Inside Your House by Stephanie Perkins, September 26th 2017 //
Well, I am kind of conflicted about this one.
I was going in with a negative attitude already because I don't get the hype around Stephanie Perkins and her books—especially Anna and the French Kiss.
If I'm honest, I skimmed lines until the end of chapter 1 when the first victim was killed. It got exciting for two seconds, but then new high school characters were introduced and I didn't find it in me to care about them—so I skimmed the rest of the sampler.
I seem to have an issue with Perkins' writing??? I hated how she wrote dialogue in Anna and I didn't like it very much in this sampler either. The ending of the sampler was intriguing again because I wanted to know more about the conflict between the main character and the boy she used to date—but other than that, I didn't care.
Maybe it's simply Stephanie Perkins' writing style that I don't connect with, and the fact that this is a thriller. I don't think this book is for me and I'm not sure if I will ever pick up any of her future books!
Verdict: GOODBYE
// Things I'm Seeing Without You by Peter Bognanni, October 3rd 2017 //
Again, I didn't know anything about this book going into it, but I was pleasantly surprised by the sampler!
I loved the book from the very first lines and I immediately connected with the writing! I feel like this could be a very emotional contemporary that is definitely going to make me cry (I'm very sensitive and cry at EVERYTHING).
I've also heard that it deals with depression and anxiety and I am hoping for some good rep and a relatable main character!
Overall, I'm very intrigued (and I'll ignore the 3.5 rating on Goodreads for now I DON'T WANNA SEE ANY REVIEWS AND BE INFLUENCED).
Verdict: ADDING TO TBR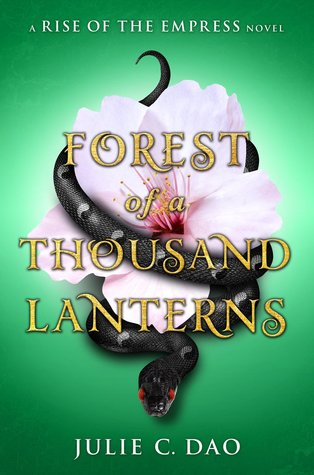 // Forest of a Thousand Lanterns by Julie C. Dao, October 10th 2017 //
This is a book that's already been on my TBR! I know I will want to buy it because I love the cover and I've heard great things about it! And the author is awesome!
This book is set in East Asia and obviously revolves around an Asian MC. I haven't read too many books about Asian culture but I find it so fascinating and intriguing.
I've realised I should probably read the synopsis of books I want to read because I always get so confused when I first start a book??? On the other hand, I want to go into it blindly and not know anything about it??? DECISIONS, DECISIONS.
All I gathered from this sampler is that this book has magic, a witchy grandma, some sort of snake that takes over the MC's spirit AND IT JUST SOUNDS BRILLIANT.
Verdict: TO BE READ
Sooooo, that's that.
I don't know if you should really judge a book by the first chapter(s) and decide whether you want to read it or not? On the other hand, why waste your time on a book that doesn't immediately grab your attention and interests your from the start????
I hope you enjoyed this post, and please let me know your opinions on any of these books.
*credit for the photo used in the feautred image goes to Penguin Teen*
---
Do you judge a book by its cover? Have you ever read samplers of books to decide whether you want to pick it up? Have you read any of these books? Which ones did you love/hate? Do you agree with my choices or did I keep/get rid of a book that I shouldn't have? Let me know alllll your thoughts about these books in the comments!