Do y'all know the feeling of not being able to keep up with your endless list of pending tags and if you try to keep up, you simply don't know which of the many awesome tags to choose???
That's cool BECAUSE I DON'T.
I'm the kind of person to choose to do a tag THAT I WASN'T EVEN TAGGED IN.
Because I love having a loooooong list of pending tags! And I love how the list just looms over me! And how the pages in my blog journal are haunting and taunting me everytime I open it! Clearly I must love myself!
You can tell how lazy and just overall incompetent I am when it comes to managing things and maintaining order in my life, right??? A couple weeks ago, I saw that Ariel Bissett was doing this tag (she created it too!) and it seemed like a lot of fun! And you guys know I love talking about books I'm anticipating!
Oh and what I love even more is talking about books that I HAVEN'T read while pretending to know everything about said books and recommending them left and right! As I said, incompetent.
So if you haven't guessed it by now, I'm doing the End of the Year book tag created by Ariel! I absolutely loved her video and how she tried on different glasses with every new question—and I thought it'd be fun to answer these questions myself!
Are there any books you started this year that you need to finish?
I just checked my Goodreads and the only book I've put on hold this year was Jane Austen's Persuasion.
I started this around the middle of the year and I got around 50 pages in, but I honestly can't tell you what the book is about. It's like I "read" those 50 pages without ACTUALLY reading them—if you know what I mean????
I definitely want to pick this book up in the future, but I don't know if it will still happen this year—probably not!
Do you have an autumnal book to transition into the end of the year?
Can I say Shatter Me??? No??? Huh, #weird.
Shatter Me is like my go-to series to transition into ANY season (ignore the fact that I've only read the series twice in my life lol). I could honestly reread it every month and not get tired of it BECAUSE I LOVE MY BABIES SO MUCH.
And I miss them every second of every day.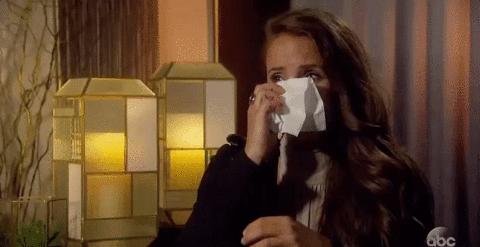 Anyway, let's be serious for a minute (although what I just said WAS pretty serious);
What even is an autumnal book. Everyone probably has different definitions and stuff but my "autumnal book" would be The Night Circus by Erin Morgenstern.
I haven't actually read the book but it gives off whimsical and atmospheric vibes and I feel like it's a perfect read for when you're curled up in bed on a rainy day, drinking tea and you just want to be immersed in this magical world. I'll definitely be reading it around the Fall time!
Is there a new release that you're still waiting for?
Ummmmmmmm……… YES???????????????????????????
Do you even know who I am.
My absolute fave Tahereh Mafi is coming out with a companion novel to her Middle Grade story Furthermore—it's called Whichwood, it comes out on November 14th AND THE COVER IS EVEN MORE GORGEOUS THAN THE PREVIOUS BOOK.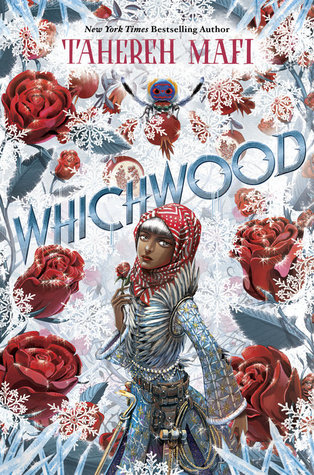 It's a story about a girl who washes dead bodies for a living and if THAT doesn't make you want to pick up the book already, or you know the fact that my gorgeous mother Tahereh Mafi wrote it, then get out of my sight. How could you disrespect me and my queen Tahereh like this. Just unfollow me right now.*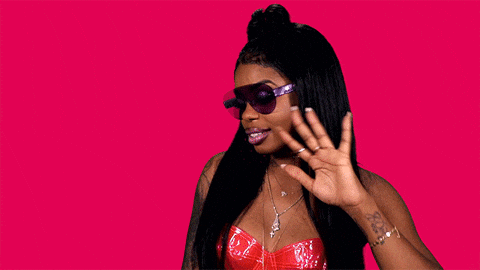 *i'm kidding. (no i'm not) (maybe just a little)
What are three books you want to read before the end of the year?
If I hadn't read Six of Crows a couple of days ago (AND FINISHED IT YESTERDAY DJHFFSJGBSHJSJHGJSHGGSJF), IT WOULD HAVE BEEN THE FIRST BOOK ON THIS LIST.
However, there are still countless of books I want to read but I don't know if I'll manage to get to all of them! My four (yes, I cheated!) potential books to read before the end of the year are: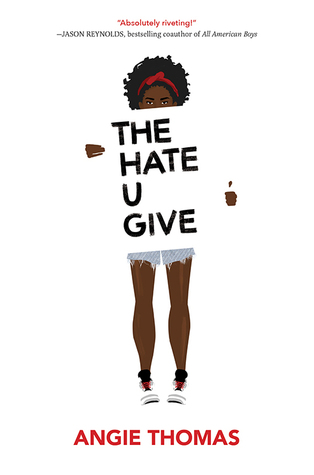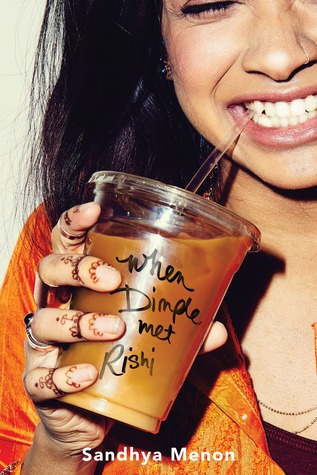 These are in no particular order but I will briefly explain why I want to read each of these:
As I said, these are POTENTIAL reads. I'll probably only read one of these, if any at all *oops*
Is there a book that you think could still shock you and become your favourite book of 2017?
Does Shatter Me count lol.
I think Simon Vs. the Homo Sapiens Agenda has the potential to become one of my favourite books of the year, as well as The Hate U Give. But I honestly don't know.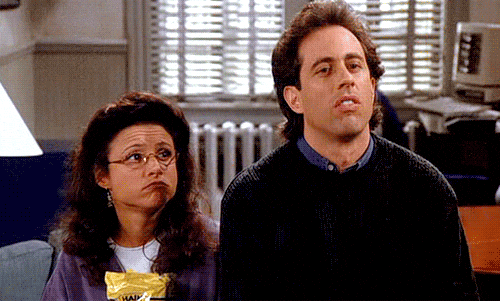 Have you already started making reading plans for 2018?
Do I look like I make plans……… and stick to them…………
No.
However, I'd still like to compile a list of my potential plans for 2018:
reread Shatter Me (whenever I say Shatter Me i'm talking about the series btw)
cry over how much I love Warner
and Juliette
and KENJI
read Restore Me once it comes out IN MARCH I'M ABOUT TO FLING MYSELF OFF A CLIFF IT'S SO SOON BUT SO FAR AWAY AND I HAVE SO MANY FEELS
most likely reread Restore Me the second I finish it BECAUSE I AIN'T FINISHED YET AND I NEED MORE
probably become very emo after rereading Restore Me because NOW I HAVE TO WAIT ANOTHER YEAR FOR THE NEXT BOOK TO COME OUT
AND THERE AIN'T EVEN A TITLE OR RELEASE DATE FOR THE NEW BOOK YET
BYE
probably reread Shatter Me + Restore Me again at the end of the year because #nostalgia and to prepare myself for the NEW BOOK THAT COMES OUT IN 2019 LMAO FUDJKFGDNXKV
I feel like this post said a lot about me, specifically my feelings about Shatter Me and Tahereh Mafi aka the queen of YA (don't waste your breath to try and correct me because these are no prints, just FAX).
Would I hype up and buy every single book that she publishes? Yes. Would I let her name my firstborn? YES. Would I die for her? Hell yes.
Now that we got that out of the way, let me know what your answers to these questions would be!
---
What release are you still anticipating? Did you read any autumnal books to transition into the end of the year? Have you already made reading plans and goals for 2018? WHICH AUTHOR WOULD YOU DIE FOR (if any)??? AND HOW FLIPPING EXCITED ARE YOU FOR RESTORE ME?????????????? Let's have a loooong chat about this in the comments!