October has been an absolutely brilliant month for me. I am genuinely just SO HAPPY about everything that's happened!!!
The first thing that needs to be mentioned is my return to blogging (which I'm still SO excited about!)—I still suck at blog hopping and commenting back on time but things are looking up! And I really enjoy writing blog posts again which is wonderful!
Secondly, I've read so many great books this month and I actively tried to read books that I was in the mood for, books on my physical TBR that I've been meaning to read for YEARS AKA SIX OF CROWS BITCHEEEESSSSS, and Netgalley ARCs that I've been wanting to knock off my shelves!
Thirdly, I've done some fantastic prepping and plotting for my novel and I feel ready to tackle NaNoWriMo………. is what I wish I could say. But no. That didn't happen.
Fourthly (is that even a thing), I went to two concerts which made me SO FREAKING HAPPY and I also feel very happy and confident in general. I had WAY LESS anxiety this month than I had all year and I'm just so HAPPY lately. I'm kicking anxiety's ass ❤
It's just been an overall fantastic month and I'm super happy. October has probably been my favourite month all year!
Overall, I read 8 complete books this month and most of them were really great! I've also DNFed three books and send feedback for two books that I lost interest in. It's been a very good reading month for me if I'm honest!
I also participated in TWO 24h Readathons and those definitely helped me to focus more on reading! I LOVE IT.
THE GREAT FANTASTIC SHOW-STOPPING MIND-BLOWING
Warcross by Marie Lu:

I have a full spoiler-free review up for this one BUT OMG I HAVE SO MANY FEELS THIS WAS A ROLLERCOASTER RIDE CAN MARIE STOP PULLING AT MY HEART STRINGS LIKE THAT. 5/5

Six of Crows by Leigh Bardugo:

I'M STILL NOT OVER THIS MASTERPIECE OF A NOVEL I FINALLY GET IT. I GET WHY EVERYONE LOVES IT SO MUCH. IT HAS THE GREATEST SET OF CHARACTERS I'VE EVER SEEN. And Kaz is my new fav <333 5/5

Dear Martin by Nic Stone:

Oh, wow. No words can describe how powerful this novel is. It deals with police brutality against black people and white priviliege, and it's just so impactful. Full review will be up soon. 5/5
THE GOOD (but not perfect)
Nyxia by Scott Reintgen:

This was a very fun novel with a black male MC and a very diverse cast! It was basically The Hunger Games or The Maze Runner in space and I loved it!!! I'd definitely recommend the audiobook. 4/5

Lola and the Boy Next Door by Stephanie Perkins:

Me and Stephanie Perkins just don't click. I don't like her writing and I hate what she does with most of her characters and how she makes them behave. What I loved about this book was CRICKET. HE'S SO ADORABLE. 3.5/5
THE DNFS AND YAWNS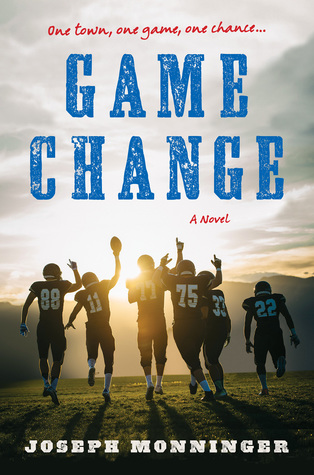 Game Change by Joseph Monninger:

This was definitely a case of it's not you, it's me. I wanted to read a novel about football but I expected this one to be something it's not—so it's kind of my fault. DNF

The End We Start From by Megan Hunter:

I just….. didn't get it. The characters all had letters as names, there was lots of talk about breast-feeding and I was just overall confused. DNF

Three Dark Crowns by Kendare Blake:

I will have a full review up for the first two books once I finish One Dark Throne but THIS WAS SO BORING. NOTHING HAPPENED. BYEEEEE. 2.5/5

A Jigsaw of Fire and Stars by Yaba Badoe:

 This is an #ownvoices novel about a Ghanaian main character who survives a ship wreck. It also has African magical realism and I'm so sad that I didn't like it 😦 DNF
THE REREADS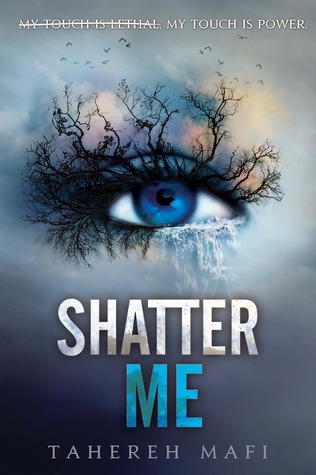 *crickets chirping in the background*
.
.
Well…….. okay, hear me out.
I was super motivated after I handed in my papers to finally start writing and plotting and outlining so I could participate in NaNoWriMo for the first time. Like I was PUMPED.
Me at the beginning of the month if someone had asked me whether I could outline my whole novel in October and write 50k words in November: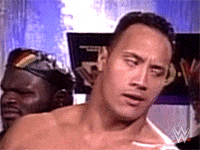 Well… I might have been a teeny tiny bit overconfident.
I didn't consider how busy I'd be with going back to uni and coming back from my hiatus. Like, I changed my posting schedule and pre-wrote a lot of posts and I was still too busy to do any blog-hopping let alone PLOT AND WRITE.
I've figured out what the main plot points in my story is but I still have SO. MUCH. to outline. And uni will be a pain this month with all the presentations and quizzes and essays…
SO I DON'T KNOW WHY I THOUGHT THAT DOING NANOWRIMO THIS YEAR WOULD BE A GOOD IDEA.
Anyways, I'm struggling right now but I'll talk more about my plans for NaNoWriMo in my next post!
Restore Me cover reveal and SNIPPET BITCH BYEEEE
I do have to say that this is my least favourite cover out of all of them BUT IT'S STILL SO PRETTY AND I LOVE THAT THEY KEPT THE EYES AND THE COLOUR SCHEME
AND DO YOU SEE THE SHADOW OF THE WHITE BIRD IN THE EYES JHFSJFSHFSFJ THE FREAKING SYMBOLISM
(apparently there's a bird silhouette in all the other covers as well HOW DID I NOT NOTICE #fakefan)
and the snippet. oh boy. the Restore Me snippet killed me and then resurrected me and then killed me again. i literally started SOBBING because i missed these characters so much
AND IT WAS SUCH A FUN SCENE
SJHBFSJSHJHJSSHJJHJB
KENJI IS SO FREAKING FUNNY
AND WARNER IS SUCH A DRAMA QUEEN I LOVE MY LIFE
i'm still crying tears of happiness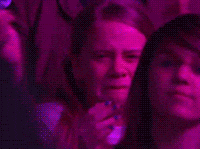 I'VE BEEN TO TWO FANTASTIC CONCERTS THIS MONTH AND I NEED TO FANGIRL but I'll do that in a Fangirl Friday post tho so STAY TUNED for lots of pics and videos
just know that Harry Styles is my favourite person on the entire planet and I would die for him
truly
literally
die for him
Friday, 27th October 2017 will from now on be known as the best night of my life
I ALSO SAW BANKS AND SHE'S A QUEEN
but as I said… more about this in a Fangirl Friday post!!!
BIRTHDAY CELEBRATIONS!!!!!
I finally turned 20 and I honestly can't believe it????? WTF????
I wish I could stay 19 forever 😦
me and my family went to this really awesome Chinese restaurant and the food was THE BEST OF THE BEST
i also did some journaling and wrote this post (lol)
presents i got: tickets to see Harry and Banks + their respective tour tshirts, NO BOOKS (what a surprise! but i got money and GUESS WHAT I'LL BE SPENDING IT ON), my sister brought me stuff from America and I LOVE IT
overall life is just SO GOOD to me right now I'm so freaking HAPPY.
other news: I reached 90% on Netgalley!!!!!!!!!!!!!!!!!! I'm so so so so proud of myself. I literally read and reviewed (or DNFed) eight (8!!!!!!) of my Netgalley books this month which helped my ratio IMMENSELY ❤ ❤ ❤
I also watched the movie Room the other day and it was so powerful, emotional and wonderful. 10/10 would recommend!
last but not least, I'M GOING TO THE NETHERLANDS TODAY. In my "representation in comics" course we read 3 books from different (marginalised) authors and they'll be doing speeches at a book and music festival over the weekend AND WE'RE GOING!!!!! I'm so excited!!!
This Wrap Up is long enough so I will end it here. I'd have had a 'plans for next month' section but I already did a Fall reading and life goals post in which I talk about everything I want to achieve by the end of the year!
I'D LIKE TO QUICKLY APOLOGISE FOR THIS VERY MESSY WRAP UP. I AM SOOOO NOT HAPPY WITH THIS POST BUT I CAN'T BE BOTHERED TO CHANGE IT BECAUSE LIFE IS TOO BUSY RIGHT NOW DON'T JUDGE ME.
I think I'll have to change up my Wrap Up structure in the future because this is just a MESS. I'M SORRY.
Anyways, see you on Tuesday with a post ABOUT MY WRITING (maybe). SO GET EXCITED. BECAUSE I SURE AS HELL AM.
---
How did your October go? Have you managed to get any prep done for NaNoWriMo or did you fail miserably (like me)??? Did you read any 5-star books that you could recommend to me? HIT ME WITH IT. Did you fangirl about a bookish announcement (or something else) this month? HAVE YOU READ THE RESTORE ME SNIPPET AND DID YOU CRY TEARS OF JOY TOO??? ON A SCALE FROM 1 TO 10, HOW MUCH HAVE YOU MISSED THE ICONIC POWER TRIO THAT IS JULIETTE, WARNER AND KENJI?????? Let's chat in the comments!