ERMAGAWD, MY FIRST DISCUSSION POST.
I don't even know if you can call this a discussion. What even IS a discussion????????
Hennywayssssss.
In July, I finally decided to sign up for Audible after a long long long consideration of whether I needed it or not—and because they had a great deal on Prime Day (5€ a month instead of 10€???? HELLOOOO???).
Since then, I've listened to a total of 3 audiobooks. I know, I'm slow and everything.
BUT YES, I NOW CALL MYSELF AN EXPERT ON ALL THINGS AUDIOBOOKS. Or rather, I feel like I've formed a solid opinion about audiobooks and I think I can discuss the topic with expertise and wit.
So that's what's happening here.
What are the pros and cons of audiobooks? Would I recommend getting an Audible subscription? Or do I absolutely hate them? Are audiobooks the bane of my existence???????? STAY TUNED TO FIND OUT.
SOMEONE IS READING A BOOK FOR YOU
If you feel like reading, but you don't actually want to read yourself aka with your own eyes—YOU CAN JUST PUT ON AN AUDIOBOOK. AND IT WILL READ FOR YOU.
Audiobooks are incredibly beneficial if you need a break from STARING at stuff.
Whether you've been doing school work and/or staring at a computer screen all day, reading paragraph after paragraph after PARAGRAPH for 6 hours straight—your eyes will start to hurt after some time (especially if you're wearing glasses LIKE ME) and they will NEED A BREAK.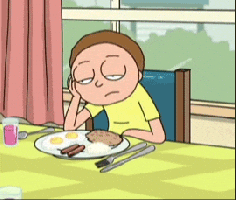 Guess what can help with that??????? Audiobooks.
I like to do things in my study breaks that don't require me to use my eyes to concentrate on something (aka a text for school) so I either put on music, a TV show OR AN AUDIOBOOK.
And it's just like someone is actually sat there right next to you, reading a book FOR you. Like you're back in your childhood bed and your mum tucking you in an reading The Rainbow Fish for you :')
THE NARRATOR MIGHT SUCK
Yeah. That certain someone who reads the book for you might have the most horrible speaking voice you've ever heard.
Personally, I am SOOOOOO picky when it comes to choosing an audiobook to listen to! I don't have a problem with picking a book to listen to (because my TBR pile is endless) but if the narrator has an annoying voice or tone…….. BOY BYEEEE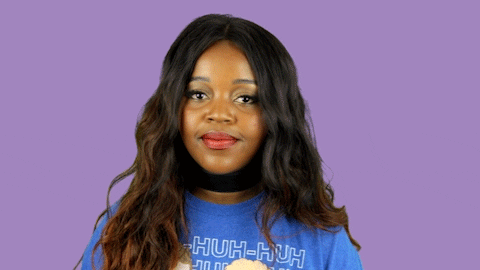 I know that nobody can do anything about their voice butI can't stand if the narrator has a squeaky voice, or does absolutely no intonation and stuff like that.
I KNOW I KNOW I'M SUPER PICKY AND JUDGEY IM SORRY.
What I recommend is to always make sure to listen to the 5-minute snippet they provide you with before purchasing an audiobook! That way you can check beforehand if you click with the narrator's voice or not!
And if you've only just realised in the middle of the book that you can't stand the narrator, you can always give it back for free!
YOU CAN DO THINGS WHILE READING
This is honestly the BEST thing about audiobooks. You can read a book WHILE DOING SOMETHING ELSE. AT THE SAME TIME.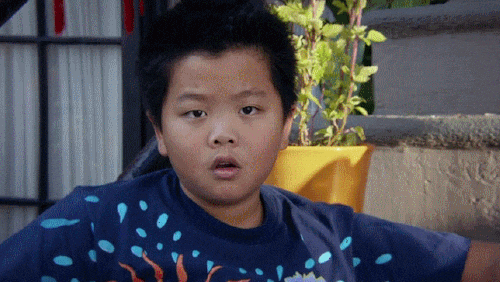 Even if you don't have the time to actually sit down and physically read a book because you have too much to do, you can still READ by listening. AND simultaneously doing something else!
You can listen to an audiobook while…
doing your makeup
cleaning your room
going to school/uni/work
eating
working out
being on a roadtrip
or an airplane
OOH how about on a rollercoaster ride???
XD
(i'm running out of ideas here)
bye
NOW TELL ME AUDIOBOOKS AREN'T A GREAT INVENTION.
YOU CAN'T DO THINGS WHILE READING
On the one hand, audiobooks are fantastic because you can do multiple things while reading a book.
However, there are some situations in which you just CAN'T listen to an audiobook while doing something else.
You can't listen to an audiobook while:
reading
writing
studying
#that's it
Physcially reading a book or an assignment for school while simultaneously listening to an audiobook??? Impossible. You either absorb the audiobook OR whatever you're reading—never both.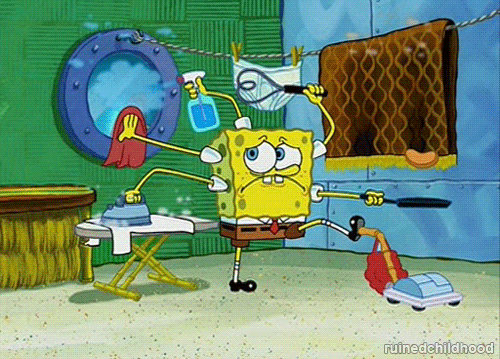 Writing while listening to an audiobook at the same time??? Big mistake. That is never gonna work. You're gonna end up with a crappy piece of writing or 2 hours of your audiobook lost in TRANSLATION MAYBE I ASKED FOR TOO MUCH AND MAYBE THIS THING WAS A MASTERPIECE TIL YOU TORE IT ALL UP.
Sorry. My inner Taylor Swift fangirl couldn't NOT sing the lyrics to her most iconic song.
I didn't really list too many examples for why it's NOT smart to listen to an audiobook while doing something else BUT YOU GET THE GIST. RIGHT?!
AUDIOBOOKS CAN HELP YOU SLEEP
This is another FANTASTIC thing about audiobooks. If you're like me and you take AGES to fall asleep because you're over-thinking and panicking and your brain just won't shut up, REACH FOR THAT AUDIOBOOK.
If you like listening to calming music to fall asleep, you're going to LOOOOOVE audiobooks!
No matter where in the story you're at (even if it's an action-packed scene), the steady voice of a narrator telling you a story will help you fall asleep.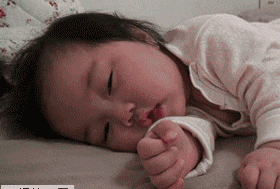 WHY DO YOU THINK THAT OUR PARENTS READ TO US EVERY NIGHT??????? #exposed
Having a calming, steady voice in your ear that you can focus on relaxes the body and the mind and soothes you to sleep. IT'S AWESOME. 10/10 would recommend.
AUDIOBOOKS KEEP YOU UP AT NIGHT
I don't know if this is actually a thing because this never happened to me BUT SCIENTIFIC STUDIES SHOW THAT THIS CAN HAPPEN (wow jackie now you're just making things up to seem smart) (spreading fake news in your first discussion post??? orange potato head would be #disappointed)
Okay, so this is actually a lie and I doubt this will ever happen to anyone BUT I NEEDED SOMETHING TO PAIR UP MY PRO ARGUMENT WITH BECAUSE I'VE DIVIDED THIS INTO CUTE CATEGORIES AND IM ORGANISED AND DJHFSJGS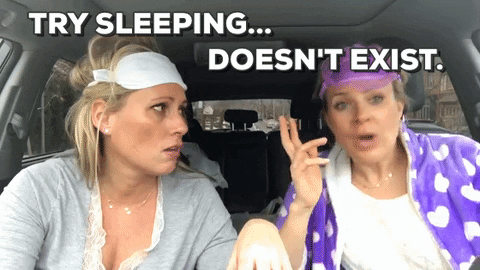 But I feel like if it's a really exciting book with plot twists left and right, it might keep you up because it's so exciting and you won't want to stop listening??? Maybe???
Raise your hand if that ever happened to you lol.
*crickets*
I don't want to make this post to long which is why I will leave it at that (aka the fake news DAMN).
I know that there's plenty of other reasons that speak FOR and AGAINST audiobooks and I'm sure plenty of bloggers have spoken about this topic before. However, I wanted to highlight MY personal reasons why I love/hate dislike (but mostly love) audiobooks!
This was a fairly neutral discussion but overall, I LOVE AUDIOBOOKS. I've only been listening to them for a short amount of time but I'm so in love and obsessed! I'd recommend trying them out!
I LOVE DOING OTHER THINGS WHILE LISTENING TO AN AUDIOBOOK. Sometimes when I'm on my way home from uni I'm too exhausted to read an ebook so I put on an audiobook and I don't have to strain my eyes any more than I already have that day!
Audiobooks aren't for everyone and I get why people don't like them—BUT I LOVE EM.
---
What is your opinion on audiobooks? Love? Hate? Neutral? Never tried them? Do you agree with my reasoning? What other reasons can you think of that speak for/against audiobooks? Are there any audiobooks with phenomenal narrators that you can recommend???? Let's chat in the comments!