After being in kind of a reading/writing/general life slump this month, I was SO stoked that the first book I picked up at the end of November after I got over my struggles had been a great read for me.
Me at the beginning of the month: not in the mood to read ANYTHING, forcing myself through the 3 kinda shitty books I had to read for uni
Me at the end of the month: 4 STARS! 5 STARS! ALL THE STARS! I LOVE READING!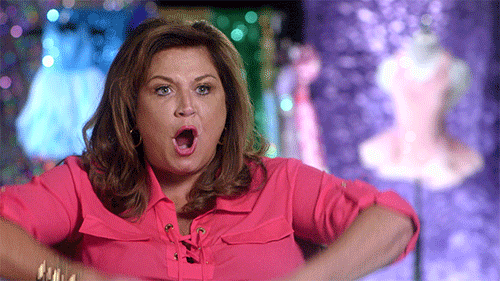 The first book I read this month that WASN'T average or complete garbage (I literally just typed bargage wow) was The November Girl. YASSSSSS.
It's a book I've been really excited for because one of my trusted book reviewers had given it a high rating so I had high hopes! AND THANKFULLY I WASN'T LET DOWN.
Also, I am part of the The November Girl blog tour so I hope you enjoy my stop and make sure to follow the rest of the tour here.
The November Girl by Lydia Kang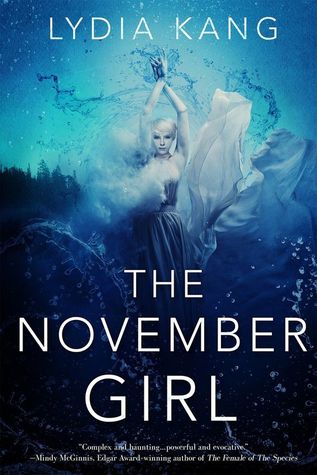 "I am Anda, and the lake is my mother. I am the November storms that terrify sailors and sink ships. With their deaths, I keep my little island on Lake Superior alive.

Hector has come here to hide from his family until he turns eighteen. Isle Royale is shut down for the winter, and there's no one here but me. And now him.

Hector is running from the violence in his life, but violence runs through my veins. I should send him away, to keep him safe. But I'm half human, too, and Hector makes me want to listen to my foolish, half-human heart. And if I do, I can't protect him from the storms coming for us."

"Three-dimensional vividness…An emotional and dramatic tale of an otherworldly relationship."
–KIRKUS REVIEWS
// November 7th 2017 by Entangled Publishing //
Goodreads / Amazon DE / Amazon US | Amazon Australia | Amazon UK | Amazon Canada | B&N | iBooks | Kobo
Trigger warning: self-harm, alcoholism, domestic (child) abuse (both physical and emotional), death
*Thanks to Chapter by Chapter Tours and the publisher for providing me with a copy via Netgalley in exchange for an honest review. This did not affect my opinion in any way!*
Reason #0.5 THE COVER
Okay, this isn't a real reason (actually, it kind of is), but the cover of this book is absolutely beautiful and so fitting to the story.
I'm a big fan of blue covers in general and the colours for this one are sooo pretty. IMO I think this cover is done extremely well because it already lets you know what the book will be about—it's just STUNNING.
Like, even the tour banner is so #aesthetic and I LUVVV IT.
Reason #1 (for real this time): THE DIVERSITY
I think we're all about that diverse life when it comes to picking out books to read, and that was definitely one of the reasons why I decided to pick up The November Girl.
The story is told from dual POVs.
The first character we meet is Hector—he's a 17 year old Korean and African American guy who wanted to escape the claws of his abusive uncle so he travels to an island to hide until his 18th birthday aka until he's finally free.
The second character in the story is Anda—she's the daughter of the lake which makes her this magical creature with a human side. However, she is very distant from her emotions and almost incapable of being social?? I guess??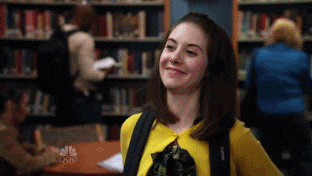 I believe she is at least Asian as well, but I don't remember if an ethnicity had been mentioned??? If you know anything about that, please let me know!
Anda sinks ships and eats the souls of the dead for a living. In November, she's the most dangerous which is why she's called the November Witch. For that reason, the island is abandoned in that time.
And while we've already scratched the surface of characters, let's move on to reason #2 😉
Reason #2: THE CHARACTERS
I was a BIG fan of the characters in this novel! Both of them were really unique and special in their own way ~we make each other stroooong~ (sorry, I had to get that HSM reference in there).
While Hector and Anda don't speak when they first "interact" with each other, they seem to have a mutual understanding and silent agreement with each other.
Hector was struggling to survive while camping in the woods with barely any food and the constant blast of the cold wind, but Anda made sure he was okay!
She's connected to the island so she can control nature and the weather (yeah, she's cool like that XD) so she kept him from freezing to death and she helped him catch fish.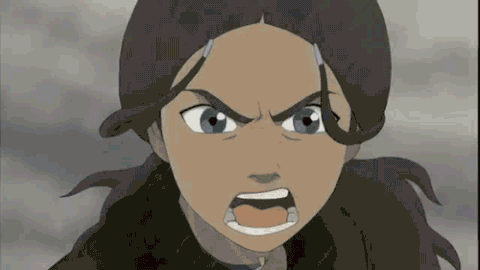 It was so nice to see their exchange and to see the ice between them slowly melt (oh wow, i'm so metaphorical!). They both started to take care of each other and it was lovely to see how their relationship progressed.
WHICH BRINGS ME TO REASON #3.
Reason #3: THE RELATIONSHIP
As the story moved on and Hector and Anda actually interacted and spoke to each other, I found myself liking these characters more and more.
Their relationship was so cute and I liked that they slowly but surely begun trusting each other. They both brought out something new and different in the other and I liked seeing that.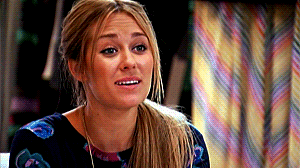 Anda didn't quite know what emotions were and how to deal with them, but Hector helped her open up (without really doing much).
They started cooking together and spending time in Anda's house, and he even cut her hair—they had such simple but intimate and sweet moments and it was so cuuuuute.
And to get back to the characters real quick (wow jackie can you STOP jumping back and forth between categories???)
I love Anda so much??? Her little quirks and her oddness were so… ANDA.
I mean yes, she's the girl of the lake, she eats people's souls and she's super awkward and doesn't know how to ~be social~ (literally same GIRL SAME).
But there was one scene where Anda and Hector were raiding a supply camp and Anda pretended like she didn't enjoy the chocolate bars (she usually doesn't need Human Food bc she eats… souls… i guess) but then she wandered off and literally inhaled the bars.
And then she came back with an empty wrapper and she reached for the next one LIKE ISN'T THAT THE MOST RELATABLE THING LMAO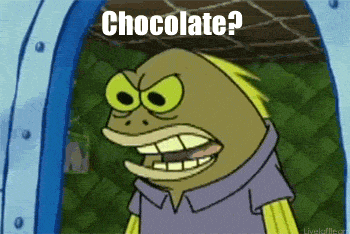 The author wrote these characters in a way that made me connect to them immediately and IDK THEY WERE CUTE BABIES AND HAD CUTE BANTER GOOD DIALOGUE.
While we're talking about the author ~writing them in a way~
Phew look at me and my excellent transitions… let's get to reason numéro QUATRO.
Reason #4: THE WRITING + MAGICAL REALISM
I am in love with magical realism books and this one was just fantastic.
The way the author connected the aspects of wind, water and nature in general with Anda and how she wrote Anda's struggles when her mother aka the lake called to her and asked her to succumb was incredible.
The author's writing made the whole book so atmospheric and magical, and I liked that the writing style corresponded so well with the aspect of magical realism.
The whole idea of the story and the plot in general was so intriguing in the first place and the author made it so easy to get immersed in the story.
I'll definitely be reading more Lydia Kang in the future!
There was an extra spark missing that kept this book from being a perfect 5 star read, but overall The November Girl was wonderfully unique and quirky.
I'd definitely recommend it if you love a good magical realism story with great character development and romance.
⭐⭐⭐⭐ (4 OUT OF 5 STARS)
Lydia Kang is an author of young adult fiction, poetry, and narrative non-fiction. She graduated from Columbia University and New York University School of Medicine, completing her residency and chief residency at Bellevue Hospital in New York City. She is a practicing physician who has gained a reputation for helping fellow writers achieve medical accuracy in fiction. Her poetry and non-fiction have been published in JAMA, The Annals of Internal Medicine, Canadian Medical Association Journal, Journal of General Internal Medicine, and Great Weather for Media. She believes in science and knocking on wood, and currently lives in Omaha with her husband and three children.
Website | Blog | Twitter | Facebook | Pinterest | Goodreads
YOU CAN WIN:
Three (3) The November Girl Swag Packs.
I'M TRYING TO MAKE MY REVIEWS MORE INTERESTING AND ORGANISED SO PLEASE TELL ME IF YOU LIKE THESE???
I think I prefer doing bullet point reviews and/or Gif reviews because they don't take me as long to write and they're more enjoyable too!
And they don't seem AS long and rambly as my old ones.
So yeah. Lemme know if these are ok???
---
Have you already read The November Girl and if so, what did you think of it? What was your last 4 or 5 star read? What are you favourite magical realism books? Give me any and all recommendations plssss! What is your favourite colour when it comes to book covers? Let's chat in the comments!