Oh hello, let me just squeal for a bit because I'm doing an author interview!
This is only my second author interview EVER but I'm really excited that I got paired up with Maggie Ann Martin!
Her debut novel The Big F came out in August and I read and reviewed it too! It was a super cute and important read and perfect for the summer—but you can also read it this WINTER if you want, duh!
I am part of the HUGE GIGANTIC MASSIVE DEBUT AUTHORS BASH in which all debut authors of 2017 get to have the chance to be featured on someone's blog!
Feel free to check out the rest of the tour here because it takes place all month and there's A TON of incredible authors on there!
Now, let's see what the lovely Maggie has to say!
ABOUT THE AUTHOR
Maggie Ann Martin hails from Des Moines, Iowa but moonlights as a New Yorker. She has a shiny new BA in English and Journalism from the University of Iowa, the most welcoming literary community in the world. When she is not writing, you can find
her binge watching TV shows or passionately fangirling over fictional characters on the Internet. The Big F is her debut novel.
Website / Goodreads / Facebook / Twitter
First of all, welcome to Too Much of a Booknerd! I'm Jackie and I'm super excited! Thank you so much for letting me do this interview on my blog—I actually feel honoured XD
Let's start off with The Big F aka your debut novel! Can you tell the readers a bit about it and name three reasons why they should pick it up?
Sure! The Big F follows Danielle, who has just figured out that her early admission to Ohio State has been revoked due to a failing grade. In an effort to make up the failed class and get back into her program at Ohio State, she decides to make up her classes at the community college in town. But, along the way she encounters people and experiences that make her second-guess if her perfectly laid plan had really been all that perfect all along.
Hmm… three reasons to pick it up:
A male lead very reminiscent of Jess from Gilmore Girls.

A dash of humor along the way.

A strong, resourceful main character who picks herself up after her failure.
Has your life changed at all since The Big F was published (ie. in terms of lifestyle, your writing process, family and friends, etc.)? If so, how?
I definitely dedicate a lot more time to writing daily! My friends and family have been super supportive, and it's been a really neat excuse to get back in touch with a bunch of people who I haven't talked to in years. I've never Facebook messaged with so many old classmates in my life. XD
I have many blogger friends who are writers and aspiring authors, and I always find it interesting to know how people started out as a writer because everyone's stories are so different! Some started out at the age of 10, writing stories about turtles and bunnies becoming (cough I'm totally not talking about myself here) friends and others don't stars until they're 50! So, what inspired you to start writing and what was your first piece of writing about?
I feel like I was always writing stories when I while I was growing up. If you scrounge around my parent's house, you can still find little notebooks with my stories stashed away in hidden spaces. But the first novel that I wrote was after I finished the Harry Potter series. I was probably in 7th grade and it was this terrible high fantasy that was full of so much #angst. It will never see the light of day haha.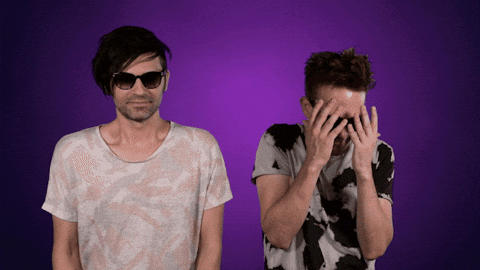 In The Big F Danielle has to deal with being rejected from her (or rather her mum's) top choice college and having to re-take her English class at a community college. A friend of mine has talked about how underrepresented community colleges are in YA books and I agree! Was there a particular reason why you decided to write about community college instead of a "typical" university story?
Just for that reason! Everyone has a different path through education, and I think it's important that young people see that even when something doesn't quite go to plan, your life can be incredibly fulfilling and happy no matter where you end up. If you're looking for more community college representation in YA, you'll have to check out Lianne Oelke's Nice Try, Jane Sinner when it comes out in January!
Speaking of university and college, have you had any memorable experiences—good or bad—during your time at university?
My college experience was filled with as many firsts as Danielle's! It was an exciting time to be writing a story about a freshman in college, because I was a freshman in college at the time! While I didn't have the attention of two very attractive men, a lot of her internal struggles were the struggles that I was facing myself. I learned so much from Danielle.
Imagine if The Big F was to be made into a movie… I know, I know, book-to-movie adaptations don't always turn out too great (except Harry Potter) but let's imagine the most amazing and perfect adaptation of your book EVER. Who would you pick to play the lead roles?
This is one of my favorite questions! So, Danielle would totally be Saoirse Ronan with short hair, Porter would be Nico Mirallegro if he could pull off an American accent, Luke would be Cayden Boyd, and Zoe would be Jessica Sula.
jackie's comment: OWTIJGDRHJD I CAN TOTALLY IMAGINE SAOIRSE AND NICO AS THE MAIN CHARACTERS AJDGJFFHS I LOVE THEM BOTH SO MUCH

(that picture of Nico actually made  me DROOL <3)
Now for a quick, easy and fun question to lighten the mood and because this interview is coming to an end; what is your patronus?
I've always identified with squirrels because they're everywhere and kind of all-seeing, and I feel like I'm an observer and listener in life. Plus, I kind of want to be a squirrel after reading A Little Something Different by Sandy Hall :).
And lastly, what's next? Can we expect another book or project from you in the future?
Yes, in fact! My next book is called The Struggle Is Real now called To Be Honest and it's slated to come out in August 2018. We just went through cover voting for it and I'm so thrilled that it features a plus-sized model!
jackie's comment: LOOK AT THAT GORGEOUS COVERRRRRR
"Danielle effed up. Big time.

Danielle's plans for the future were pretty easy to figure out… until she failed senior English and her single college application was denied. Suddenly she's in hot water with very few options, because honestly who applies to a safety school when their mom is a semi-famous "college psychic"?!

Determined to get her life back on track, Danielle enrolls in her hometown community college with a plan: pass her English class and get back into Ohio State and her mother's good graces. Romance isn't on her radar… until she reconnects with her childhood crush and golden-boy-next-door, Luke.

Between family drama, first love and finding her own way, Danielle can't help but feel a little overwhelmed. Thankfully she has her friendship with the snarky and frustratingly attractive Porter, her coworker at the campus bookstore, to push her to experience new things and help keep her afloat.

One thing's for sure: This time, failure's not an option."
// August 29th 2017 by Swoon Reads //
Goodreads / Amazon / Barnes & Noble / Kobo
NOW LET US NOT FORGET THE ~international~ GIVEAWAY!!!
You can win:
a copy of The Big F by Maggie Ann Martin
EXCITING ISN'T IT??? To enter, follow the link to the Rafflecopter giveaway HERE.
Rules:
ends January 15th, 2018
international, as long as Book Depository ships to you
A huge thank you to Maggie Ann Martin for letting me interview her and answering my questions! I had a lot of fun coming up with these!
Don't forget to enter the giveaway to win a copy of THE BIG F—I think it's totally worth it!
---
Have you read THE BIG F yet? What do you think of Maggie's choices for people to play her characters in a movie? Do you know any other books about community colleges? What was your first piece of writing about? What is your most anticipated read of 2018? Let's chat in the comments!