Well, well, well. Guess who's back from the dead her unannounced hiatus.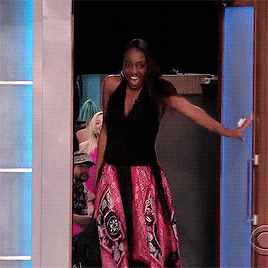 IT'S YA GIRL JACKIE (in case you forgot my name lmao) aka the one who takes a month to reply to comments and almost never blog hops anymore because she's trash life gets in the way. But what's new *shrugs*
I actually planned to go on a 2-week long hiatus between Christmas and now, and I planned to have at least two more posts up before I did that and actually announce the hiatus but….. you know….
THE STRUGGLES OF BEING #LAZY AND #DEMOTIVATED.
But I'm back now (at least for a week or two?) before I go on another hiatus because I'll be in study hell I mean– okay no I really mean STUDY HELL.
Before I do that though, I wanted to take a look at the year 2017. I honestly can't believe how FAST it went by—I swear, this was one of the quickest years EVER and while I have accomplished and done some incredible things, I still feel that overall it was pretty meh and I could have done MORE.
However, my 2017 from a bookish perspective was fantastic and it was THE BEST reading year I've had so far???? I'm SOOOO excited to go through my Goodreads shelves and see which books I loved and hated most this year AHHHH.
Like everyone else, I will be linking up with Perpetual Page Turner's End of Year Survey (which is SUCH A COOL THING, by the way) and sharing the good, the bad and the dirty* of my bookish year 2017.
*PANIC AT THE DISCO REFERENCE!!! WHO GETS IT??????
Quick disclaimer: these are all the books I READ (!!!) this year, some of them may have been published in 2017 and some haven't BUT THEY STILL COUNT BECAUSE… THAT'S JUST COMMON SENSE. (seriously, you're dumb if you think they don't count lmao)
Also, I'm not going to count rereads (aka the great love of my life Shatter Me) because it'd literally just be my answer for EVERYTHING and nobody want to see that (especially not May**).
Oh, and these are in no particular order! And the covers link to the Goodreads page!
**See, I'm doing you a favor here, Mayonnaise
2017 READING STATS (which I copied from May)
Number of read: 100 books (AHHHHH this is a first for me!!!)
Average rating: 3.9 stars
Pages read: 28,120 pages
BEST BOOKS I READ
These are just some of my favs of the year in no particular order (I tried and failed to narrow it down omg THERE WERE TOO MANY 5 STAR BOOKS AND I COULDN'T CHOOSE).
If I were to choose my #1 FAVOURITE MOST INCREDIBLE AND MAGICAL AND EXTRAORDINARY BOOK OF 2017 though, I'd definitely 100% go with Autoboyography.
**I mentioned Illuminae and Gemina enough in this post so they're not in this section BUT THEY WERE ALSO FAVOURITE READS OF THE YEAR
WORST BOOKS I READ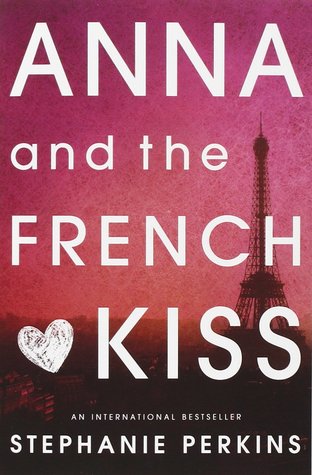 Anna and the French Kiss by Stephanie Perkins: UGH. I think it's a cute book, but the girl hate that was happening throughout the entire book??? And the almost-cheating aspect??? I am SO not here for it. Watch Lily's (iconic) review if you wanna know more. I also can't seem to click with Perkins' writing???
Eleanor and Park by Rainbow Rowell: Now, hear me out. I REALLY enjoyed myself while reading this book and I gave it an easy 5 star rating. Yes, there's insta-love, but at the time I was only getting back into reading and I thought it was cute!
But then I read plenty of #ownvoices reviews about the stereotypical and (almost) racist portayal of Park—you can check out two examples HERE and HERE. I don't want to say E&P is ~the worst~ book I've read because, as I said I enjoyed myself, but these issues shouldn't be overlooked!
The Castle of Otranto by IDEK WHO: There's only one word for this book—TRASH. If your teacher ever tells you to read this shit, THROW THE BOOK AT THEIR HEAD. BURN IT. FLUSH IT DOWN THE TOILET. IT'S BAD.
MOST SURPRISING BOOKS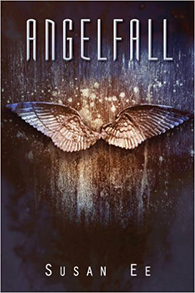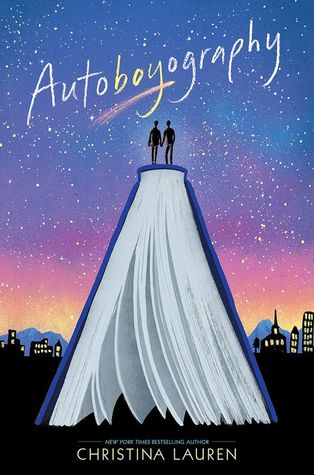 I DIDN'T EXPECT TO LIKE ANY OF THESE BOOKS AS MUCH AS I DID.
You know, when you go into a book and you're feeling MEH about it because you haven't heard many people rave about it???
And then you read it and YOU GET SUCKED INTO THE STORY AND YOU FINISH IT IN 3 SECONDS AND YOU'RE LEFT STUNNED BECAUSE HOLY SHIT THAT WAS EXTRAORDINARY AND YOU TOTALLY DIDN'T EXPECT TO LOVE THIS BOOK AS MUCH AS YOU DID???????
Yeah. That was me with Autoboyography (oh my GOSH PLEASE READ IT IT'S SO GOOD), Shadow and Bone and Alex, Approximately.
Angelfall and Future Leaders of Nowhere were books that I had heard NOTHING about and I'm always extremely hesitant going into books like that BUT THEY WERE BOTH BRILLIANT and #underrated
MOST DISAPPOINTING BOOKS
These are all books that I thought I'd like because I have seen SO MUCH HYPE around them, but all of them left me feeling underwhelmed and/or bored. 10/10 would not recommend.
Moral of the story: DON'T TRUST THE HYPE!!!!!!!!
BOOK YOU PUSHED THE MOST PEOPLE TO READ (AND THEY DID)?
I actually got like 6 people to read Shatter Me this year and 5 of them (minus May the trashcan) liked/loved it sooooo… SUcCESS.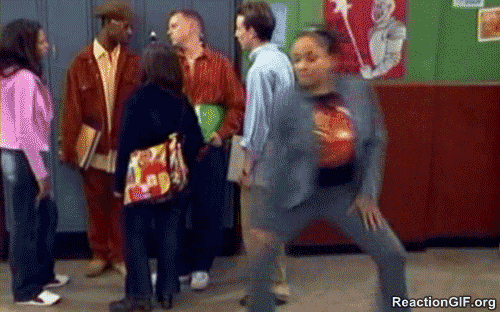 BEST SERIES I STARTED
I LOVED ALL OF THESE SO MUCH. I still need to read Crooked Kingdom and The Rebels of Gold AND I'M HIGHLY ANTICIPATING OBSIDIO, but I'm sure they'll be satisfying conclusions???
((also I'm not mentioning Shatter Me bc it was a REREAD but OBVIOUSLY I WOULD MENTION THEM HERE HEHEHHEHEHE))
FAVOURITE NEW AUTHOR I DISCOVERED IN 2017
SO MANY.
Leigh Bardugo (can you believe I read almost ALL of her books this year except Language of Thorns and CK lmao what can I say I'M A FAN), Ashley Poston who is the most relatable fangirl I know, Elise Kova who published AN ENTIRE TRILOGY THIS YEAR and Jen Wilde who is my #bicon 🌈🌈🌈
and let's not forget the most important ones…
BECKY ALBERTALLI AND ALICE OSEMAN who are some of my favourite people in the entire world. I knew and LOVED both of them before I read their books, but now I think they're even more awesome and they deserve all the love in the world!!!!!!
BOOKS I READ IN 2017 THAT I WILL MOST LIKELY REREAD NEXT YEAR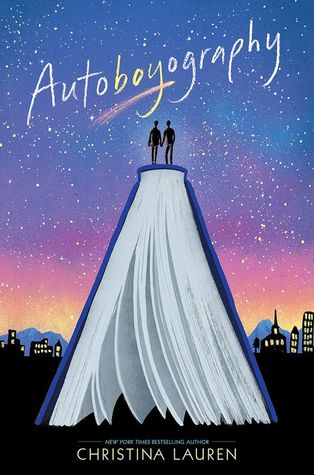 AUTOBOYOGRAPHY!!!!!!!!! *dies of a stroke*
I listened to it on audiobook and I need to buy the phyisical copy ASAP so I can reread it AGAIN BECAUSE I LOVE IT SO MUCH.
BOOK I CAN'T BELIEVE I WAITED UNTIL 2017 TO FINALLY READ
*blushes* *slowly turns around* *RUNS*
OTPS OF THE YEAR (ATTENTION: I'M ABOUT TO LOSE ALL MY CHILL!!!!!!!!)
TANNER AND SEBASTIAN from Autoboyography—MY HEART IS BREAKING JUST THINKING ABOUT THEM THEY WERE SO SOFT WITH EACH OTHER AND I NEED TO PROTECT MY SWEET MORMON WRITER BABY SEBASTIAN. AND TANNER IS THE #BICON I DESERVE <333333
SIMON AND BLUE from Simon VS the Homo Sapiens Agenda—THEY'RE SO ADORABLE AND I CAN'T BELIEVE WE'RE ABOUT TO SEE THESE TWO ON THE BIG SCREEN. AND THEY'RE PLAYED BY TWO OF MY FAVOURITE ACTORS. I'M SO BLESSED.
CHARLIE AND NICK from Heartstopper—Oh. My. God. You don't even undeRSTAND how much I love these two. Charlie is the most adorable person EVER and I need to protect my 6ft (??) tall baby Nick AHHHHH
JESPER AND WYLAN from Six of Crows—I've only read SoC and they're technically not even a thing yet BUT STILL THEY'RE SO FLIRTY AND CUTE AND I WOULD GIVE THEM THE WORLD IF I COULD
MONTY AND PERCY from The Gentleman's Guide to Vice and Virtue—Percy is the most precious character I have ever come across and Monty doesn't deserve him. I still ship them tho!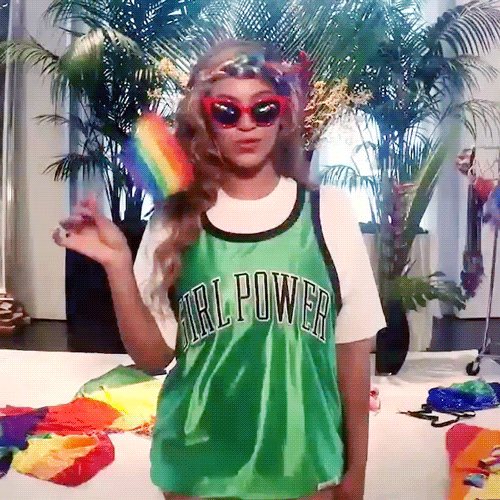 oh wow notice all the gay?????? i think there's a pattern here. but let's move onto the hets i guess (ugh)
FEYRE AND RHYSAND from A Court of Thorns and Roses—no matter how much I dislike sjm THESE TWO HAVE ME IN A CHOKEHOLD AND I WOULD DIE FOR THEM.
KADY AND EZRA from Illuminae—OKAY THEY BROKE MY HEART MULTIPLE TIMES AND THEN PUT IT BACK TOGETHER AND I'M STILL DISTRAUGHT
HANNA AND NIK from Gemina—OKAY THEY BROKE MY HEART MULTIPLE TIMES AND THEN PUT IT BACK TOGETHER AND I'M STILL DISTRAUGHT 2.0
KAZ AND INEJ from Six of Crows—well, another couple I would absolutely DIE FOR i can't wait to read about them finally kissing in CK
((((oh sorry, were you expecting Nina and Matthias???? nope I don't associate with nazi i mean drüskelle no i actually mean nazi trash who kills grisha and chokes the most beautiful woman of Ketterdam bye))))
BOOKS THAT MADE ME CRY
ILLUMINAE AND GEMINA BITCHDGIGJ DON'T TALK TO ME AND AUTOBOYOGRAPHY I cried happy tears AND TEARS OF SADNESS AND FRUSTRATION AND HEARTBREAK AND LOVE ANDJGSWKLGJSE I WAS A MESS BUT IT'S SO WORTH IT
RUIN AND RISING RIPPED MY HEART OUT AND STOMPED ON IT FOR GOOD MEASURE AND ACOMAF…… AFFECTED ME SO MUCH I LOVE MY MOTHER FEYRE
Geekerella elicited HAPPY TEARS tho!
HIDDEN GEMS
THESE! ARE! SO! UNDERRATED! Please read them.
BOOKS THAT CRUSHED MY SOUL
If you REALLY want a book to absolutely crush your soul and break your heart over and over and OVER again, I recommend reading Illuminae and Gemina. Good luck tho lmao!
Blue Is The Warmest Color is the first graphic novel that ever made me cry, and Dear Martin is SO incredibly important and will crush your soul so bad because you come to love these characters and then……… (to be continued)
#1 PRIORITY BOOKS TO READ IN 2018
Literally all of the 96 (!!! YES!!!! YOU READ THAT RIGHT!!! NINETY-SIX!!!) unread books on my shelves OOPS
But these are the ones I VERY DESPERATELY WANT TO READ IN 2018 BECAUSE I DIDN'T GET TO THEM LAST YEAR (or I only just received them for Christmas lol)
oh my god can we please appreciate that first row of books they're literally the PRETTIEST covers i have ever seen!!!!!!!!!!!!!!!!!
MOST ANTICIPATED 2018 RELEASES
2018 is THE YEAR of book releases in my opinion and I'm SO PUMPED to get my hands on all of them (sorry wallet) BUT THESE ARE THE ONES I'M SOOOOO EXCITED ABOUT DJHSJFSJH I'D LITERALLY DIE TO GET MY HANDS ON EARLY COPIES RIGHT NOW
**i have copies of Reign of the Fallen and The Astonishing Color of After AND I CAN'T WAIT TO DIVE INTO THEM HSFSJGASHDHSFHSDKJG
Whew, that was a long ass post my apologies pfff I'm not apologising for BEING EXCITED ABOUT BOOKS *flips hair dramatically*
2018 is going to be an INCREDIBLE year for book releases *chants* RESTORE ME RESTORE ME RESTORE ME
I also hope that 2018 is going to be a good year for ME as well. I want to be happy and surrounded by incredible people and take care of my mental health and UGH. I want so many things for myself. Fingers crossed!
DON'T FORGET TO ENTER MY INTERNATIONAL GIVEAWAY HERE!!!
Oh yeah and I hope everyone had a nice holiday break and HAPPY NEW YEAR TO ALL OF YOU. May 2018 bring you lots of books, joy and all the happiness in the world.
---
If you had to choose ONE (1) book you read in 2017, which one would you say was your favourite? Do you already have plans to reread books in 2018? Are there any books you didn't get to last year but REALLY WANT TO READ in 2018? Which 2018 releases are you MOST excited about?? OH AND WHAT WERE YOUR OTPS OF THE YEAR????? Let's chat in the comments AND FANGIRL TOGETHER.