Hey what's up, it's been a while! [whenever I say this I've got Zayn's song in my head but I don't think anyone here gets the reference]
Well, as the title of this post suggests, I am back from the dead (again).
I was literally so motivated to start posting again when I wrote my December Recap, but then life happened and hit me in the face like a brick, and I wasn't READY to have all these responsibilities thrown at me out of NOWhERe.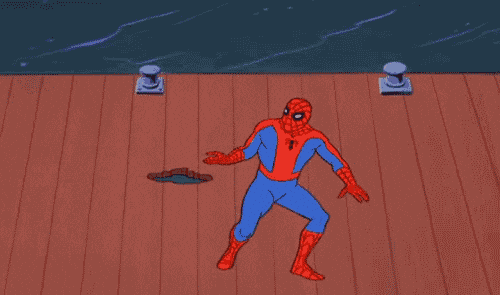 My recap ended up being the only post I wrote in January dkhgdk I'M SORRY.
I'm not one to constantly abandon my blog, go on random unannounced hiatuses and post inconsistently, but it has been happening a lot lately AND I HATE IT.
I desperately hope think that I finally regained my blogging mojo though and I'm excited to see what February brings I MEAN IT'S THE MONTH OF LOVE AFTER ALL *yuck*
For now, please enjoy reading about my 5 nervous breakdowns :)))))
My goal for January was to read 5 books which I MANAGED TO DO but I would have liked to read more??? I knOw any amount of books is a ~good amount~ but I'm a little disappointed in myself.
I was pretty stressed out from studying for my exams because I left everything for LAST MINUTE (hey what's new!) and I haven't read a single thing the last 2 weeks of the month.
Buuuuuut the books I read were mostly awesome (I mean I reread my favourite series of all time?? HELLO????)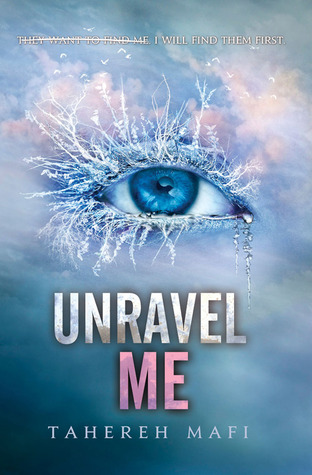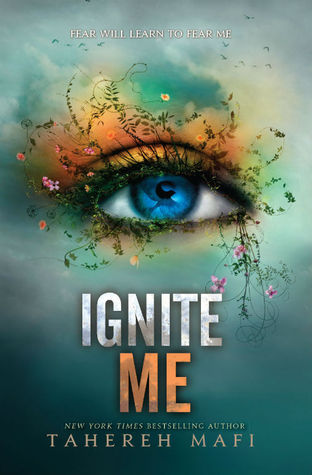 Unravel Me by Tahereh Mafi: my third time reading it and I still love it all the same ★★★★★
Unite Me by Tahereh Mafi: I still hate Adam with a passion, but after rereading his novella (and the Restore Me sampler) I feel like I don't hate him AS much as before?? I can't believe I'm saying this right now ew he's TRASH ★★★★☆
Ignite Me by Tahereh Mafi: well this is the best book of all fucking time and it means the world to me ★★★★★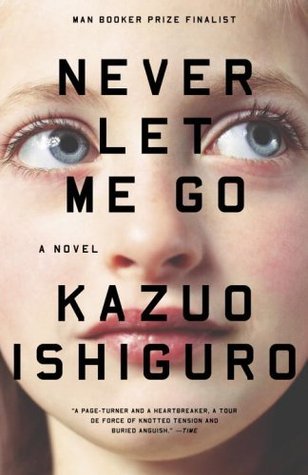 Never Let Me Go by Kazuo Ishiguro: I had to read this for class and this was actually the best book I've read in that class so far! I wasn't a fan of the writing, most of the plot or the narration, but it was alrightyyyy (I wouldn't recommend it tho lmao) ★★★☆☆
The Lightning Thief (Percy Jackson and the Olympians) by Rick Riordan: One of my goals for this year is to read more books by popular authors whose books I haven't read yet AND to read the entire Percy Jackson series so that's what I'm doing! I originally gave it 4 stars, but I'm lowering it to 3 for REASONS ★★★☆☆
Well. I guess the only important thing that happened in my life this month happened right on the first of January………
I came out.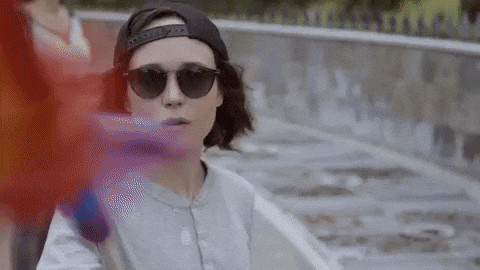 This is a huge step for me and I was literally shaking from nerves and anxiety when I typed and sent the tweet, but now it feels like this HUGE weight has been lifted off my shoulders.
For the longest time, I hadn't planned to put a label on myself because I felt like none of them fit me, and I also wasn't going to tell anyone because this is nobody's business but my own????
However, this past year I felt like I genuinely NEEDED this. I needed to come out and I NEEDED a label to feel comfortable with who I am.
Sexuality is obviously fluid and it can change, but for now I am very happy with my decision and I'd just like to say
I'm bi and I'm proud :')
girls love girls and boys, and love is not a choice 🌈💞 i finally feel comfortable enough to share this so hi i'm jackie and i'm bisexual #20gayteen pic.twitter.com/ATqJMCCLIa

— love, jackie (@warnersharry) January 1, 2018
If you wanna see my face, click on the tweet (I don't wanna show it on my blog sjhfgd)
I still think about my sexuality every single day, and I feel like it could change in the future, but I am SO HAPPY right now because everything feels right and I'm one step closer to fully accepting myself for who I am.
ALSO I FELT LIKE I WAS OBLIGATED TO COME OUT ON THE FIRST DAY OF THE ICONIC YEAR THAT IS #20GAYTEEN
I hope you'll accept me for who I am as well, and if you have a problem with this, the unfollow button is right there, thank you very much.
I was in actual STUDY HELL this month which is why I haven't been reading much, but I'm finally finished with exams and now I'M FINALLY FREEEEEEE.
I basically have an extended spring break now because I won't have uni until April!!!!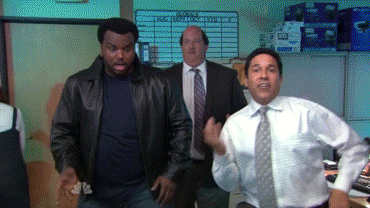 My plan for this break is to really take care of my mental health.
Things have been pretty bad in January—I had multiple anxiety and panic attacks, I stressed myself out more than ever and I've been having a lot of very dark and depressive thoughts and episodes.
HERE'S TO GETTING BACK ON TRACK MENTALLY AND PHYSICALLY
some random things:
I cut my hair!!!! I realised I prefer to have shorter hair because it looks better and healthier soooo I'll be cutting it every few months from now on to keep it just about shoulder-length :')
I received my preorder goodies for Reign of the Fallen and You'll Miss Me When I'm Gone AND THEY'RE SO PRETTYYYY
(sorry I'm too lazy to take a picture)
I ordered Boyfriend Jeans from H&M and I thought they wouldn't suit me but they make me look cUtE
I started learning This Is Me on piano (from The Greatest Showman soundtrack)
HOOOOO BOYYYY THERE'S WAY TOO MUCH TO FANGIRL ABOUT I DON'T EVEN KNOW WHERE TO START
my dear juls aka the greatest friend ever sent me two of the

RESTORE ME SAMPLERS

 that were available at Barnes & Noble and I'm SOOOO GRATEFUL
#1) because I live in Germany and I don't have access to B&N
#2) BECAUSE RESTORE ME IS MY MOST ANTICIPATED RELEASE OF THE YEAR OF ALL TIME AND THE SNEAK PEEK KILLED ME AND I NEEDED THE PHYSICAL COPIES AND ISGORDINGHHG
LOOK AT THEM
I CAN'T STOP STARING AND READING AND REREADING THEM
AND I CAN'T WAIT FOR RESTORE ME OHMYGOGJOD
LESS THAN A MONTH TO GO
I'M NOT READY
A MONTH
WHAT
THE
F
I'M HAVING TROUBLE BREATHING
also can we please talk about this quote because i am unable to fathom what is HaPPENIgN hERE
WARNER CAN'T BREATHE??????
SOMEONE HELP MY SON
SAVE HIM
i started a bullet journal

 and i've been pretty good at keeping up with it?? it's so much fun?? and aesthetic?? and pretty??
I LUUUUV
it also makes me feel a lot more organised because i actually make an effort to structure my life
but in reality i'm not organised AT ALL
i just like to pretend
hA
ARE ANY OF Y'ALL DOING BULLET JOURNALS AS WELL WE COULD BE EACH OTHERS MOTIVATORS WHEN TIMES ARE ROUGH
this next one is for my Germans out there
January is the month of #IBES (aka I'm A Celebrity, Get Me Out of Here for all my UK peeps)
it's literally the only trash tv I watch because I aCTuALLy enjoy it
I WISH Y'ALL COULD UNDERSTAND
THIS SHOW IS HONESTLY SO FUNNY
and the two people in the pic aka Sonja and Daniel are so fucking funny their banter is hilarious I CAN'T DEAL
sorry y'all can't relate
ok
moving on!
GUESS WHO FINALLY SAW THE GREATEST SHOWMAN

I LITERALLY STARTED CRYING THE SECOND THEY STARTED PLAYING THE FIRST NOTES OF THE GREATEST SHOW
you know it's not like i've been listening to the soundtrack every day of my life since it came out
and it's not like i've been waiting for this movie to come out since the trailer was first released
literally
my girl Zendaya was BEAUTIFUL and i fell in love with Hugh Jackman he's so NICE
10/10 would recommend
and while we're at it, let me give you some music recs of songs I've been loving this month
My My My – Troye Sivan: MY GAY ASS IS SHAKING
Hayley Kiyoko – Curious: MY GAY ASS IS SHAKING 2.0
Dear Evan Hansen soundtrack: oh my god these songs mean so much to me?? they speak to me on a deep emotional level I'M CRYING
(if you're socially awkward/have anxiety and insecurities you should check it out)
and at last…
The Greatest Showman soundtrack: I literally listen to it every single day because it's so UPLIFTING and inspiring and I LOVE IT
SOS!!!!!!!
SEND HELP
THERE'S A NEW LOVE SIMON TRAILER AND I'M STILL SCREAMING
also did you know that Harry (Styles my fav) wrote a song for the Love, Simon soundtrack??? I'M SHOOK
read 5 books ✔
reach 700 followers?? possibly??? ✖
go on hiatus (i'll update you about that this time!) ✔✖
start a bullet journal ✔
watch more documentaries/TED talks etc. ✖
STUDY!! LIKE!! HELL!! ✔✖
READING
read 6 books: I don't want to pressure myself and I think I can read more than that but reading is supposed to be FUN, not competitive
write 3 reviews: I've noticed that whenever I finish a book on Goodreads, I write one sentence about my feelings and then say RTC…… BUT THE REVIEW NEVER COMES. I don't want to write reviews for EVERY book I read because that is exhausting and makes reading less enjoyable for me, but I definitely want to try to write more (even if it's just on Goodreads)
WRITING
outline my #princestory (FORREAL NOW): I've been planning and writing this story since NaNo 2017 and things haven't been going well, but I finally figured out some major plot points that made me excited to pick the story back up!!!!!
LIFE
get a job: wow I say this in every recap but my anxiety always gets the best of me
finish all my study notes (for my exam in March)
practise my Norwegian skills: I learn Norwegian at uni and I've been really bad at keeping up with the grammar and I wanna catch up!!!
PROCRASTINATE LESS AND DON'T LET THINGS PILE UP!!!!!!
Nothing happened in the blogging or writing department because I abandoned my WIP (but I'm going back to it now) and I haven't really been keeping up with any of y'alls blog posts so I SKIPPED OVER THESE SECTIONS #REBEL
I'm sorry for making these recaps so long BUT I HAVE A LOT TO SAY (especially in the fangirl section) and I always like to reflect on ALL the positive stuff that happened to me in a month.
Even if they're just minimal or seem pointless to you.
But they help me to get out of my head and make me realise that there ARE good things in my life and I shouldn't be so negative all the time and dhjdggf I don't want to make this depressing but yeah.
I'm not sure if I'll be able to keep up the two-posts-a-week schedule, but I'll see you next week!
---
How was your transition into the new year? Did you read many books (and were any of them potentional favourites-of-the-year already)?? HOW EXCITED ARE YOU FOR RESTORE ME TO COME OUT?????? Did you start/continue a bullet journal and how is it going? What are your future plans for the blog/your writing/bookish goals/etc? Let's chat in the comments!