Have you ever set yourself New Year's Resolutions and abandonded them two weeks into the new year?
Yeah. I think we can all relate.
I planned to do a 2018 goals post at the very beginning of the year so I could easily go back to it and hold myself accountable for actually keeping up with them.
As you can probably tell, I already failed that task.
I planned to abandon this post altogether because it seemed pretty pointless to post it when we're already two months into the year. However, it is NEVER too late to set yourself some goals for the year so here I am.
you may have seen Swetlana's post from last week about her 2018 reading goals which PROVES that it's not too late!
Let's hope I'll actually stick to these goals instead of abandoning them like I do every year.
read 20 books that have been on my TBR the longest (10 Goodreads/10 physical TBR)
BASICALLY… I'm a book hoarder and I buy a lot more books than I can read which means that some of the books I bought 3 years ago are still sitting on my shelves. Unread.
Some examples are:
Then there's also allll the books on my Goodreads TBR shelf that I've accumulated ever since I first joined Goodreads in 2014.
My plan for this year is to read at least 10 books that are on the first page of my Goodreads Want-to-Read shelf (aka the ones I added in 2014).
Some of my options are:
get one (1) physical ARC by requesting
So far I've only ever gotten ARCs via Netgalley or because I'm on publishers' mailing lists (WHICH IS AMAZING AND I'M SO GRATEFUL THAT PEOPLE PUT THIS KIND OF TRUST IN ME).
What I would LOVE is to get an ARC by actually emailing a publisher and specifically ASKING for a certain book! It's definitely harder as an international blogger but I'm keeping my fingers crossed???
only buy books by marginalised/#ownvoices authors
I've been pretty good at managing my book purchases recently, but I want to control my physical TBR even further.
I want to make sure to not let the books pile up the way they have in the past year. I now own over 100 unread books and that needs to CHANGE.
Supporting marginalised and/or #ownvoices authors is something that I deeply care about and I've noticed that I bought more diverse books in the past year than non-diverse ones without realising.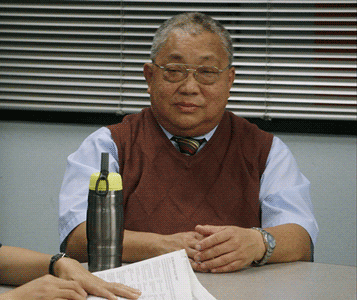 However, I want to get EVEN better at this and only support marginalised authors because they deserve the same hype as established (white) authors!!!
(I'm making an exception to this rule if it's a series continuation or a book by a non-marginalised author that I'm highly anticipating)
read 3 non-fiction novels
This is most likely going to happen on audiobook because I tend to hate reading autobiographies or memoirs in physical form (they bore me).
I am SO BAD at committing myself to book series which is why I haven't read some of the most hyped series out there *cough* ADSOM, The Raven Cycle, The Infernal Devices *cough*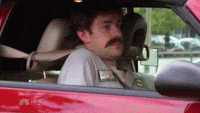 I do own about 15 completed series and a couple of first and/or second books in a series and I realllly want to make an effort this year to read new series or finish some old onces that I've started!
I feel like 5 is a reasonable number to begin with and I'm sure I won't actually finish all of the new series I want to read, but I want to get at least one or two books in!
read the entire Percy Jackson series
Since my friend May loves this series so much, I decided to finally give it a go and see why everyone loves it so much??
I decided not to purchase these books because I'm not really into Middle Grade, but I'm listening to them on audiobook! I'm currently on the 2nd book and I'm pleasantly surprised at how much I'm enjoying these books!
read all of Tahereh Mafi's and Marie Lu's books
Everyone knows that Tahereh Mafi is the superior YA author my favourite author of all time but I haven't actually read Furthermore and Whichwood yet???
And Marie Lu is another one of my favs but her The Young Elites trilogy???? sorry, I haven't read that one either (i don't even know what it's about tbh)
I invite y'all to shame me for this…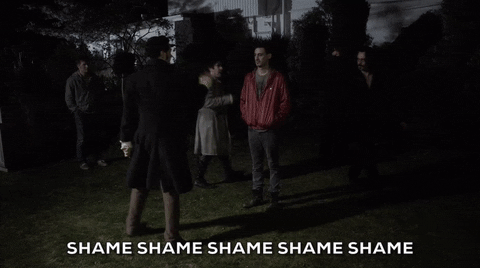 write 20k words for Camp NaNo
I have the entire February and March off and I want to devote that time to really get to know my WIP. I wanna know (almost) everything about my characters, the plot, the setting, the world… EVERYTHING.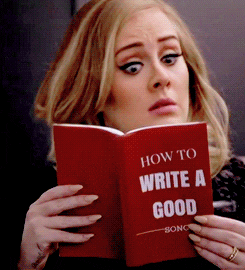 I want to have a general outline finished by April so I'll be set for Camp NaNo.
It's pretty easy for me to write 1k words a day so I am hoping I'll be able to actually pull through this time and really focus on writing in April! I think 20k is pretty manageable and my fingers are already ITCHING to write.
finish the first draft of my WIP (???)
I feel like with Camp NaNo and the actual NaNoWriMo I'll be able to do this??? Maybe???? Fingers crossed??? Help me??????
I participated in NaNo for the first time in 2017 and it went pretty terribly because I wasn't prepared AT ALL and I quickly lost interest in my WIP.
It's also a MESS.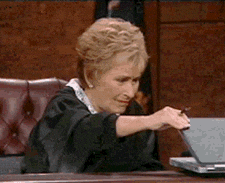 This is why I want to focus on actually writing an outline because I think it will help me be more organised when it comes to actually writing my WIP and KNOWING what to write.
For some reason I can't just "let the characters take over and write their own story". I need to have at least a faint idea of where I want the plot to go.
I want to either work on WIP #1 for NaNoWriMo or, if I happen to have #1 finished before that, my f/f contemporary.
invest time in writing every day
I'm not sure how busy I'll be with uni next term, but I wanna try to write 3-4 times a week or find certain days where I'll have some free time that I can devote to writing.
I want to take this whole ~writer~ thing seriously!!!!!!
worry less about the blog, it's just a hobby!
WORD.
I was gaining a lot of followers when I first started my blog, but ever since I took a big hiatus (and a lot of smol hiatuses after that), I haven't been very active in the community which is why my follower count didn't go up.
I want to be more interactive again and actually comment on everyone's posts and make conversation and MEET NEW PEOPLE.
I know followers aren't important and they don't really matter to me if I'm honest, but 1,000 followers is an INCREDIBLE accomplishment. It would give me at least a little validation that what I'm doing here isn't pointless :')
write my reviews (on Goodreads)
I'm honestly the worst Goodreads user ever.
Whenever I finish a book, I write one sentence and say "RTC!!!!!!". Sure, hun.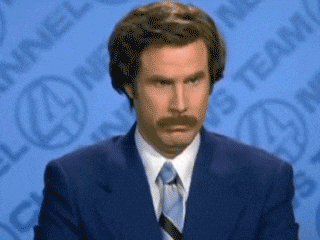 I want to go through my old reviews and ACTUALLY write reviews for the books I've read (and can still remember what they were about).
I don't post reviews on my blog unless they're ARCs, but I definitely want to review more on Goodreads. I won't write reviews for every. single. book I read because who needs that kind of pressure???
And knowing that I have to review a book after reading it makes the reading experience a lot less enjoyable for me….. This is why a lot of my all time favourite books don't have reviews because I just.. can't/don't want to review them.
Anyway, NO MORE RTCs!!!
I… recently went on a requesting spree on Netgalley and apparently the Gods decided to be kind with me because I got accepted for ALL OF THEM.
(I'm actually SO excited because all of them were 2018 releases that I was ACTUALLY anticipating/wanting to read soooo YAY!)
Now I have 10 books to read before I finally reach that precious 100% so wish me luck :')
((also no more requesting sprees unless it's books I actually want to read))
I have a few goals that go together so I'll be making seperate lil lists for them!
My main personal goal this year is to be more aware of my mental health, to realise when things are going downhill and to take care of myself when it's needed.
That includes:
less social media, more real-life

take on new challenges & face my anxiety (if possible)

make mental health my priority
I want to make sure that I'm doing what's best for ME. Not anyone else. I don't want to pressure myself into doing anything, but I also want to be able to show my anxiety the middle finger and work through it?? If that makes sense??
Basically taking care of myself and my mental health is what's most important to me this year.
2018 is supposed to be the year of self-love and bettering myself mentally and physically ❤
DON'T LET THINGS PILE UP!!!
Oh jeez. This is becoming my new life motto.
This is something that I've struggled with these past few months. I got so careless with EVERYTHING. Uni work, studying, blogging, reading, my life… things have been rough.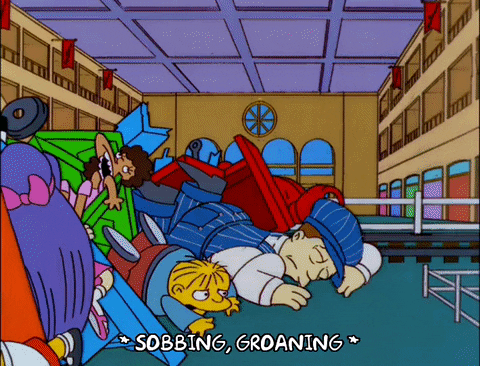 I tend to be someone who ignores all my responsibilities until last minute and instead of facing things as soon as they happen, I let them pile up and it ends up making me even less motivated to work through them.
In relation to that, these next smol goals are supposed to help me NOT to let things pile up:
do homework as soon as I get it (=same day)
catch up on the week's uni load by the end of the week
start studying for exams A Lot earlier
always leave a comment on posts I've actually read
reply to comments before they pile up/as soon as I read them
do some blog-hopping every morning/evening
These next few things are all things I keep track of in my monthly habit tracker.
I find that I actually TRY to achieve these things every day because I like the feeling of being able to cross these things off in my tracker! I could do better in the stretching/working out department tho :')
Next to reading, writing and blogging, these are some of the other things I keep track of daily:
stretch every day
workout (my goal is 3-4 times a week)
no electronics by 10:30
play more piano
have a self-care day once a week
I know that these are A Lot of goals, but I have them written down in like 3 different notebooks and I'll try my best to achieve them.
Y'all better wish me luck (and yell at me if you catch me straying from them).
Also I just wanted to let you guys know that there won't be a new post next Tuesday/Wednesday (I don't even know what my own schedule is lmao).
I'm getting my wisdom teeth pulled next week and I'll be pretty banged up for quite a while so I just want to spend the week recovering and bingeing loads of TV shows and read all the books! Hope y'all understand ❤
I might be back next Saturday depending on how I feel!
---
Have you set yourself New Year's Resolutions this year? Or do you have any reading/writing/blogging/life goals that you want to achieve? Which books are your high-priority reads in 2018? Do you plan to participate in NaNoWriMo? Are you someone who say "RTC" a lot? :') Let's chat in the comments!