Do you ever get that wholesome feeling after finishing a Wrap Up post when you realise how successful your month has been?
Because that's how I'm feeling right now.
I feel so at ease because not only did I manage to read amazing books this month, but I also took care of my mental health and did a lot of things I enjoy but have neglected over the last few months (eg. WRITING!!!) and it feels so GOOD.
And as you can tell by the title of this post, I have some very exciting things to share with you guys!!!! Ahhh!!!
Thanks for being awesome @ February.
GUYS. I've had such a fantastic reading month and it makes me so freaking happy!!! I've read 11 books in total and I've also had SO MANY 4 STAR READS!!!!!
I can already tell that February will be one of my best (if not THE BEST) reading months I'll have in 2018. February really was a blessing and reading so many good books definitely helped a lot with my mental health!
ALSO!!! I actually wrote reviews for ALL of these books?? what?? me?? writing reviews????
*links lead to my Goodreads reviews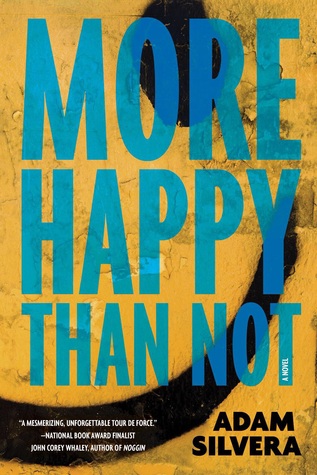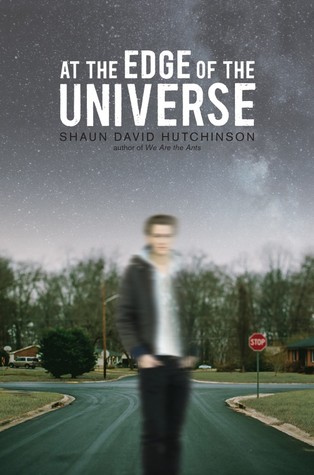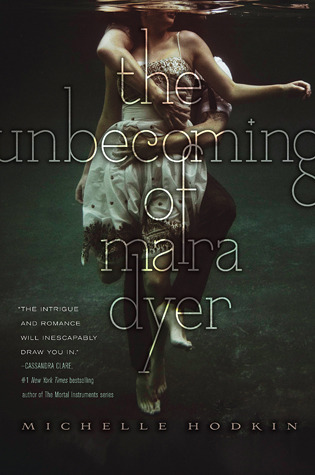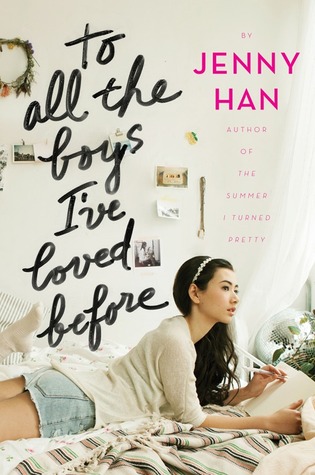 FAVOURITE BOOK(s) OF THE MONTH
Definitely The Unbecoming of Mara Dyer and To All The Boys I've Loved Before!!! It's kinda weird how the two books that have been on my TBR for the longest time (literally since 2014) were my favourites!
I'm not quite sure if I'd consider them ALL TIME FAVS but I'm definitely excited to continue both trilogies (so pls don't let me down)
2018 GOALS PROGRESS
Can you believe February was THAT good of a month that I already managed to achieve/get closer to reaching some of my 2018 goals??? Whew, I keep surprising myself.
Some of the things I managed to do so far are:
read 4/10 books that have been on my Goodreads TBR the longest
start 3/5 new series
read 4/5 of the Percy Jackson series
GET A PHYSICAL ARC BY REQUESTING!!!!!!!!!!! (but more on that later)
write my Goodreads reviews,, I WROTE 8 THIS MONTH :O
I've ACTUALLY been doing some writing prep this month!!! …she says as she abandons her outline once again.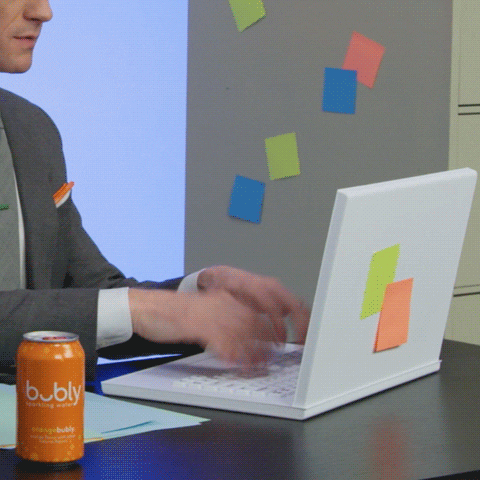 Okay listen,, I've done A LOT LESS prep and outlining than I had planned for February b u t I've actually started concerning myself with my characters???
I finally touched my dusty writing journal for the first time since NaNoWriMo ended, and I created some okay… ONE character profile. Wow, I'm an embarrassment and insulting all the writers out there who do real work dfhjggj I'M SO SORRY.
I guess since I haven't done much else I'll share a little about that character???? yes??
SO… his name is very likely going to be Isaac.
At least.. I think so?? IDK MAN WHY ARE NAMES SO HARD.
I actually got inspired by Will Grayson, Will Grayson because they kept talking about this Isaac dude and I LOVED HOW IT WAS PRONOUNCED and I realised it was such a pretty name?? I'm in love with it???
I've wanted to change the spelling and make it Izaac/Izaak?? Because it would fit my setting bc it's set in a country inspired by Poland and that's how they would spell it BUT IT DOESN'T LOOK AS PRETTY AS ISAAC SO I DON'T KNOW YET.
Anyway, what I know about Isaac so far is that:
he's the protagonist's brother and he's VERY protective of her (it can get quite overbearing and annoying)
he's very smart + he likes hard facts
he makes decisions based on PROOF aka he's incredibly rational so it's vvv hard for him to be spontaneous and stuff
he's always over-thinking and analysing EVERYTHING
he can come across as quite pretentious bc he's such a smartass (imagine Sheldon Cooper) but really he's just misunderstood 😦
my smol baby
he learned to put up this front due to a trauma that happened in his past (i'm still figuring this out but it's something to do with his dad/family)
but yeah he learns to open up throughout the course of the story
oh and he's GAY but he doesn't know it (yet) dgjdg
and possibly demi
I've been getting A Lot of blog views via search terms in the past couple of months and usually it just says Unknown Search Terms (which I HATE bc I'm nosy and I wanna know what people search for when they're directed to my blog!!!)
But!!! Ahh!!! This month I've actually got 3 (!!!) wow what a large number conclusive search terms and I thought I'd be a ~good helpful blogger~ and answer them.
Sound good?
"everything everything yoon ending meaning"
Hmmmmm. Good question.
May I be honest with you? The ending of Everything Everything SUCKS.
Spoiler alert: The protagonist's life-threatening illness is magically cured at the end of the book and that spreads the message that you can only live a happy wholesome life when you don't have an illness and the whole thing is quite ableist so…
Do you need to google the meaning? Or even read the book? Would I recommend?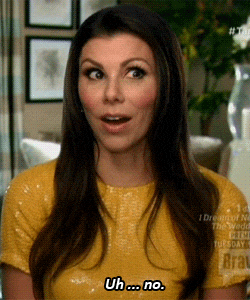 "how to do pingbacks"
WELL, THANK YOU FOR ASKING.
It is my PLEASURE to direct you to my most popular blog post where I talk about the in's & out's, the what's and where's and how to's of pingbacks in very much detail!!!
"nadwa said goodreads"
Who are you and how do you know Nadwa. And what do you mean she SAID Goodreads??? PLS EXPLAIN???
LOVELY CONTENT BY MY FELLOW BLOGGERS
RESTORE ME COMES OUT TODAY!!!!!!!!!!
I'm literally about to DIE of a stroke or a heart attack or WHATEVER.*
*hello this is Jackie from the past who is currently writing this post,, right now Restore Me is 7 days away BUT I'M STILL FREAKING OUT
I honestly DO NOT KNOW how I'm going to cope once I have the actual book in my hands like this is pretty much what I've been waiting for my whole life.
I've always said I needed ~something~ after the end of Ignite Me and I was thinking of an epilogue or a little novella that showed us the life of Juliette and Warner in the future—them getting married, having kids, getting 3 dogs, living their BEST life.
BUT HOOOOO BOI THIS IS SO MUCH BETTER THAN I COULD HAVE EVER DREAMED IT.
Literally seeing this headline on 26 April last year was the day my soul left my body and peacefully went to heaven to sip on Mojitos and hang out with the angels because all my dreams came true.
No one NO ONE NO ONE understands how much these books and characters mean to me. They got me through some of the darkest moments in my life and pulled me out of a very bad mental state so this means EVERYTHING to me.
Like to get an entire new trilogy????????? truly a gift sent from God i'm so grateful we're so blessed what did I do to deserve this 20gayteen is coming thru in so many ways ohmygosdhjfgf i love you Tahereh Mafi.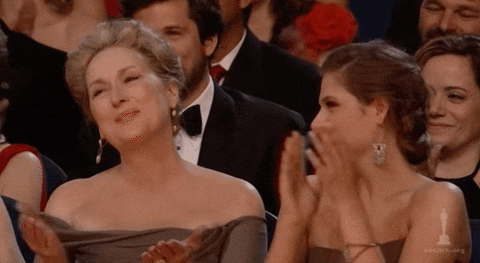 Jackie from the future probably hasn't stopped reading Restore Me since the clock struck midnight and she's most likely sobbing right now. Maybe even rereading it already.
(I'll most likely vlog this experience for myself because I'll be very emo.. and mAyBe (A BIG MAYBE) upload it??? Idk man.)
IF YOU'RE INTERESTED IN READING RESTORE ME AND FINDING OUT HOW JULIETTE'S STORY CONTINUES, I GOTCHA!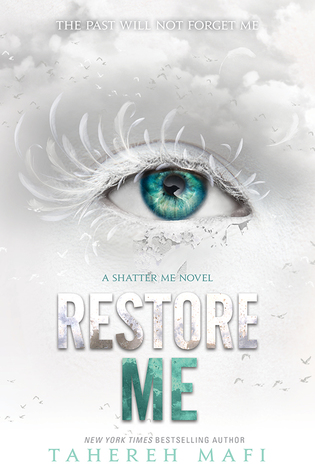 Preorder links: Goodreads (not a preorder link but ADD IT TO YOUR TBR) / Amazon US / Amazon UK / Amazon DE / Book Depository / Wordery / Barnes & Noble (signed special edition including a scene from Kenji's POV!!! BTW WHO WANTS TO GET ME THIS EDITION DJFGDKFG I NEED IT) / Waterstones / Harper Collins / Booktopia AUS / Kobo / Thalia / iBooks / Indigo CAN / Books-A-Million / Indiebound
PS. none of these are affiliate links I JUST REALLY WANT Y'ALL TO BUY THE DAMN BOOK THANK YOU VERY MUCH.
MY FIRST EVER PHYSICAL ARC!!!!!!
AHFJSHFJDGADKJNSHJSHBGSJ I AM TRULY LIVING MY BEST LIFE. COMING OUT ON THE FIRST DAY OF 20GAYTEEN WAS THE BEST DECISION I COULD HAVE MADE BECAUSE I'VE BEEN RECEIVING ONE BLESSING AFTER THE OTHER.
And this time it's a physical ARC of one of my MOST ANTICIPATED RELASES OF THE YEAR by one of my ALL TIME FAVOURITE AUTHORS *faints*
LOOK AT THIS BEAUTY. It's I Was Born For This by Alice Oseman!!!
I can't express how thankful I am to HARPER COLLINS (what the hell they're such a big publisher and they sent ME a book?? me?? smol tiny Jackie?? an international blogger???) for sending me this book. I am forever in your debt ❤
I mean I have received books from publishers before, but it's never been me SPECIFICALLY asking for a book via email and getting approved.
SO THIS IS A BIG DEAL.
YOUTUBE VIDEOS
Okay so there's only two videos I want to briefly mention here.
#1 is InsaneReaders' Zenith review WHICH IS THE FUNNIEST THING I HAVE EVER SEEN. I LOVE CALEB PLS TAKE YOUR TIME TO WATCH ALL OF IT, YOU WON'T REGRET IT
#2 is a song from Dear Evan Hansen that was CUT from the musical!!!
IT MAKES ME SO SAD BECAUSE IT'S SO BEAUTIFUL. It's called In The Bedroom Down The Hall and it's sung by Pasek&Paul aka the greatest muscial geniuses ever and honestly I cried the first five times I listened to it dfjhgjg
start at 2:47 if you don't wanna listen to the whole thing
OTHER COOL THINGS
I got the new special anniversary edition Tangled DVD and it SPARKLES AND IT'S RAINBOWY AND I'M IN LOVE WITH IT
I won one of Becky Albertalli's Instagram giveaways!!!!!!! ❤
my GR status update about I Was Born For This reached 300+ likes i'm crying is this what it feels like to be famous
Lani Sarem aka the woman who bought her way onto the NYT Bestseller list liked said status update dfjhgj I'M YELLING
thanks Elise for bringing that to my attention ily
i've truly made it now lmao
I got my wisdom teeth removed!!!

And it went a lot better than I expected it to. I still remember my sister's face was swollen for two weeks and she could barely eat so I was scared of getting mine removed…
but I only had a little swelling and I could already eat after a day! I also had no pain AT ALL which surprised me the most because I was prescribed all this pain medication and I ended up taking none of it lmao.

I had exceptionally great mental health days!!!

Another thing that I'm so happy about. I think reading all these books was the main thing that helped me get my mental health back on track.
SO DON'T EVER TELL ME BOOKS ARE BORING OR DON'T MEAN ANYTHING.

No more uni until April.

I'M FINALLY FREEEEEEE. Except for my exam at the end of the month lol.
I also managed to cook an omelette for the very first time without turning it into scrambled eggs AND I learned how to do dutch braids on myself!!!!
READING
read 6 books ✔✔✔ WOULD YOU LOOK AT THAT I ACTUALLY READ TWICE THAT AMOUNT, WHO'S PROUD (i am)
write 3 reviews ✔✔✔ wowowowOWOW guys i actually wrote one for EVERY book I read this month??? who is this new me i'm kinda liking her
WRITING
outline my #princestory (FORREAL NOW) ✔ ✖ i mean,, at least i did SOMETHING for my WIP but definitely no outline lmao
LIFE
get a job ✖✖ this will DEF happen in March tho!!!
finish all my study notes ✖✖ lol no but i'm working on it right now
practise my Norwegian skills ✖✖ i realised i wouldn't have time to work on that this or next month and i'll just have to catch up in April
PROCRASTINATE LESS AND DON'T LET THINGS PILE UP!!!!!! ✔ ✖ well i did A LOT of procrastinating but i also managed to pull myself together and avoid big piles of things i still had to do??
READING
READ RESTORE ME BITCHEEES: 

Oh my GOD, I don't think you guys understand how EXCITED I am fdhjdg I wish I could express my feelings with words.
Just know that I'm running around my house with the biggest grin on my face because I GET TO READ NEW SHATTER ME CONTENT AFTER 4 YEARS AND IT FEELS SURREAL
this post goes up on the DAY that Restore Me comes out so I'm probably in the middle of my first read or already on my reread dgfjdgj
I'll probably read no other books this month JUST SAYIN'

read 3 ARCS: 

I have A TON of Netgalley ARCs to catch up on and most of them are coming out this month and it's a STRUGGLE so I'll try to get to at least 3 ARCs?? Or I'll just read Restore Me over and over again JFdkgDJG
WRITING
create/finish character profiles for my 4 main characters: 

since I already got most of Isaac's personality down, I just have to create 3 more!!! pray for me that I'll actually do something writing-related this month

write a rough outline in preparation for Camp NaNo: 

I CAN'T work without an outline but I also don't want to be too strict so I just want one or two pages of structure?? maybe??
LIFE
BAKE AGAIN:

 after reading To All The Boys I've Loved Before, I was SO INSPIRED to bake again. Lara Jean and her family are AWESOME and I wanna try all the recipes they mentioned!!! EXCITE

ACE MY EXAM: 

I'm writing my exam at the end of March and it's about US history (mostly from the Native American/Indigenous perspective) which is cool BUT IT'S SO MUCH TO LEARN AND MY BRAIN IS EXPLODING
there's one more point but I'm not even gonna say it because I'll just jinx it so… yeah
Ahhhh, this is such a long Recap. Do you guys even want to know how many words it is???
2,700.
Sorry not sorry, I've had a fabulous month so why shouldn't I share that awesomeness with you guys??? MARCH HERE I COME.
Also, have you submitted questions for my 1-year blog anniversary Q&A yet??? If not, YOU SHOULD.
(hi this is jackie from the present speaking, i won't have a post up on Friday because I procrastinated it and i will literally spend the next week in hibernation reading Restore Me over and over again so see you next Tuesday!)
---
How many books did you read in February? Have you received and/or read any ARCs that were exceptionally good? Do you struggle as much as me when it comes to outlining/plotting your WIP? HAVE YOU STARTED READING RESTORE ME YET? What are your goals for March—any books you plan to read, Camp NaNo preparation, life stuff??? Let's chat in the comments! (and don't forget to submit questions pleaseeeee <3)