Finding the right book to read is hard.
There are people that are constantly talking about certain books to the point that they seem overhyped, mixed reviews are EVERYWHERE and you don't know who to trust, the book might have cliché and overused tropes, bland characters or shitty writing—everything could go wrong.
But guess what? None of that was the case with the book I want to introduce you to today. *big sigh of relief*
I was delightfully surpried at how much joy I felt while reading To Kill A Kingdom. It even managed to land a spot on my favourites list which is something that rarely happens!
If you're into pirates, sirens and the enemies to lovers trope, you won't want to miss this.
To Kill A Kingdom by Alexandra Christo
"Princess Lira is siren royalty and the most lethal of them all. With the hearts of seventeen princes in her collection, she is revered across the sea. Until a twist of fate forces her to kill one of her own. To punish her daughter, the Sea Queen transforms Lira into the one thing they loathe most—a human. Robbed of her song, Lira has until the winter solstice to deliver Prince Elian's heart to the Sea Queen or remain a human forever.

The ocean is the only place Prince Elian calls home, even though he is heir to the most powerful kingdom in the world. Hunting sirens is more than an unsavory hobby—it's his calling. When he rescues a drowning woman in the ocean, she's more than what she appears. She promises to help him find the key to destroying all of sirenkind for good—But can he trust her? And just how many deals will Elian have to barter to eliminate mankind's greatest enemy?"
// 6 March 2018 by Hot Key Books //
*Thanks to Hot Key Books for providing me with a review copy in exchange for an honest review. This did not affect my opinion in any way!*
A siren who kills princes for a living and a prince who hunts sirens??? WHAT A CONCEPT.
An enemies to lovers relationship is inevitable and bound to develop.
Prince Elian is your typical prince who's way too sure of himself and quite arrogant, but that's only what he shows the outside world. When he can leave his royal status behind and sail the seas with his pirate crew, he becomes carefree and fun and HIMSELF.
And I fell in love with that boy as soon as we saw him on board and interacting with the crew.
God, I adored how much love he had for his crew—they were all ready to protect and risk their lives for Elian, but he would have done the exact same for them in a heartbeat.
The story had everything the found family trope stands for and I loved every second of it.
"And the ocean, calling out to us both. A song of freedom and longing."
Lira is the ruthless and evil daughter of the Siren Queen—she has a reputation amongst the sirens in the ocean as well as the people on land, and she is feared by most people.
DEEP DOWN SHE'S JUST REALLY MISUNDERSTOOD AND SHE NEVER WANTED THIS LIFE AND I WANT TO PROTECT HER FROM ALL HARM AND EVIL (AKA HER MOTHER) *insert I'm gonna get you out of there!!! video here* 😦
Lira has a mind of her own and she's quite snarky especially when she has to live on board of Elian's ship as a human, BUT I LOVED that she didn't take shit from anyone or let the prince charm her.
YAS GIRL BE AN INDEPENDENT BADASS BITCH AND TAKE THE WHOLE SHIP DOWN.
Except don't do that because I actually like the crew djghdjfg.
By the way… I LOVE THE NAME LIRA SO MUCH. I HAVE THIS SPECIAL CONNECTION WITH IT (not telling you what it is lol) AND I'VE ALWAYS WANTED TO NAME MY DAUGHTER LIRA.
Holy shit. I just had a revelation. I'm going to name one of my characters Lira. It is decided. Hell yeah.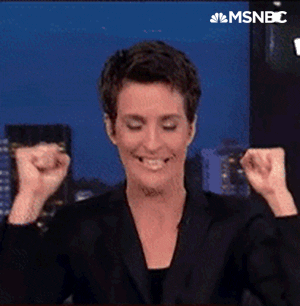 ALSO!!!
I very much enjoyed the dynamics between Lira and Elian. It was very Feyre and Rhys-esque in a way ie. how she dared to speak up to him and completely didn't give a shit lmao.
Their banter was very playful and flirty and tension-filled and UGH. I LIVE FOR IT.
Honestly, these two managed to weasel their way into my stone-cold heart and take up residence here. They are MY CHILDREN and very much OTP-material AND I NEED TO PROTECT THEM.
This can't be a standalone where is the second book I need my yearly dose of Lira and Elian, thank you very much @ Alexandra Christo.
"Technically, I'm a murderer, but I like to think that's one of my better qualities."
As much as I loved the main characters and their dynamics & development, there were a few things that kept me from giving To Kill A Kingdom 5 stars.
so,,, I had wanted to binge-read this book as my last read for the 24h Readathon, but I didn't realise how hard it would be to stay up when you haven't slept in 36 hours
It was dark and I was cozily cuddled up in bed and my eyes kept CLOSING and I was very unfocused
I don't know if it was me not having slept in 36 hours or me rushing to finish this book before midnight but

It took me AGES to really connect to the characters and care about the story

I think it was around 25% when I was finally HOOKED
So it did take me a bit of time to really get into the story, but once you reach the point that hooks you (basically when Lira and Elian meet), IT GETS SO GOOD AND INTERSTING.
I personally think the beginning of the book was INCREDIBLY confusing because of the constant POV changes. And they didn't even put the names on top!!!
So you NEVER knew whose POV you were reading from and I often had to go back to reread the start of the chapter after I've finally figured it out
Literally how hard can it be to just put names in front of every chapter to let the reader know which character we're reading from. Especially when the POV changes aren't constant, but every one/two/three chapters????
God, it was so exhausting and it didn't help my sleep deprivation dfjghdjg DO BETTER.
For the first quarter of the book, the side characters were quite pointless and interchangeable.

they had no personality whatsoever and all we knew about them were their names.
wow
That only changed when Lira got on the boat and the crew interacted with her. FINALLY I WAS SEEING SOME FUN AND PLAYFUL PERSONALITY and I ended up really liking Madrid.
Madrid and Kye were Elian's closest companions and they had great dynamics. You could really tell that they didn't care about Elian's prince status AND THEY WOULD DIE FOR HIM.
MY KIND OF PEOPLE.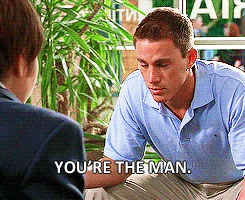 "Hearts are power, and if there's one thing my kind craves more than the ocean, it's power."
Overall, I still think this book was FABULOUS.
Literally if someone tells me a book involves a prince, I'm sold. Add found family and enemies to lovers into the mix and you have the ultimate formula to write my favourite book.
If you liked Daughter of the Pirate King, you are bound to like this book. To Kill A Kingdom is literally DotPK, but better. SO MUCH BETTER.
And if you HATED DotPK, I definitely recommend picking this one up because it has a very similar storyline and characters, but the execution is just 100 times better.
Found family!! enemies to lovers!! sirens!! pirate!! royalty!! action!! good vs evil!! character development!! awesomeness!!!!!
Honestly I would have given this book 5 stars if the beginning hadn't been so slow and the side characters were more fleshed out.
⭐⭐⭐⭐ (4.25 OUT OF 5 STARS)
I actually had a completely different review planned for today but ever since I finished Restore Me, my reading mojo hasn't been up to par and I've been having The Worst book hangover.
Look out for a very personal (and rambly) post on Friday where I talk a bit more about the blogging and reading struggles I've been having lately and just how I'm generally feeling mentally.
I'm a little nervous to post it but it's already scheduled so I guess….I have no other choice lmao??
---
Have you read To Kill A Kingdom yet or do you plan to read it? What are your favourite books about pirates and/or sirens? Have you read Daughter of the Pirate King and what did you think? How do you decide whether to rate a book 5 stars even if it has flaws? Let's chat in the comments!