Do y'all know that video of the girl who got a speeding ticket and then she has a full emotional breakdown because "her life is going extremely downhill". Because that is EXACTLY how I feel right now.
I honestly don't even know how else to introduce this post.
This is basically just going to be me rambling about my life and everything that is going wrong at this very moment.
I'm in a pretty bad mental state, I could not care less about blogging right now, I lack any and all motivation to study for my exam and my reading mojo is off. I usually don't talk about my struggles on my blog, but I'm tired and I just want to be honest with y'all.
So here we are.
I'm a little nervous to post this, but I just really needed to get these things off my chest and I hope you guys understand where I'm coming from.
Sit down and grab a snack because this is going to be rambly personal AF.
Before I start, I'd like to shoutout a few bloggers.
Marie has recently spoken up about her blogging pressures and I think every single person who blogs can relate to it. May has talked about the pressure to be perfect and people expecting you to be happy and upbeat all the time. Lu was very honest about the internet becoming too much and having anxiety over things like blogging.
Then we have the precious Juls who gave us advice on how to get RID of these blogging pressures which has helped me realise a lot of things about myself.
That being said, I was very inspired by all of these posts because I can relate SO MUCH.
I finally felt like it was time to talk about my own struggles when it comes to blogging and other things I'm going through in my life.
READING SLUMP
This isn't news to anyone who follows me on Twitter or has spoken to me privately, but I have been in the biggest reading slump/book hangover EVER.
Restore Me completely ruined me and I'm DEFINITELY NOT mad about it because it was everything I wanted it to be and more, but that also means I haven't been able to think about anything else or pick up another book since.
I've tried.
I've tried one, two, three times but nothing is working.
I picked up the audiobook for The Belles, but I literally had to relisten to the first 6 chapters THREE TIMES and I still got nothing from it. I don't remember names or places or plot… so I abandoned that.
Then I tried reading The Astonishing Color of After.
I meant to read it when I got the ARC in December, then I meant to buddy read it with Ilsa and Juls, then I planned to read it for the 24 hour Readathon, then Restore Me happened, then I wanted to read it before the release date on the 20th…
…AND I JUST COULDN'T.
It's definitely not the book because I am loving the prose, but I just can't concentrate on the words and my mind wanders and it's so frustrating.
I've also started I Was Born For This. And it's actually the first book where it's… going alright??
I'm taking my time with it because I still don't feel like reading, but I'm reading one chapter a day and slowly easing my way back into it. And it's good :')
Things might be looking up.
Update from present-Jackie: I've actually finished IWBFT in 2 days and it was amazing. I think I'm close to beating this reading slump!!! YAY ME!!!
I HATE BLOGGING
That sounds way more dramatic than it is and I don't necessarily hate it but… right now I just don't enjoy blogging and all the responsibilites it entails.
Connected to my inability to read books, I can't seem to find the motivation to work on this blog either. I'm in this weird slumpy mood and just thinking about writing all these posts in advance makes me wanna delete my blog and curl up in bed forever.
I love having posts scheduled throughout the month so I don't have to worry about writing posts the day before they're supposed to go up—it's a great way to relieve stress.
Unfortunately, this hasn't been stress-relieving at all, but rather it induced EVEN MORE STRESS.
I took a smol hiatus at the end of February so I could plan out my entire March blogging schedule and start pre-writing posts. I thought it'd make my life easier and I'd have lots of time to study without having to worry about writing blog posts.
I planned to have my The Astonishing Color of After review uploaded this week so y'all can read it before the release date (and decide to buy it), but I haven't managed to read it in time because of my reading slump.
I switched things around and made other plans for this week, such as post a Q&A for my blogiversary. But then I wasn't in the mood to write that post either.
So I rearranged it again and again and AGAIN and now we have THIS post right here.
Finally something I've been motivated to write lol. It's easy when you can just ramble and get things off your chest without having to worry about structure and appealing to others.
This past week has really shown me how much PRESSURE I put on myself when it comes to this blog. I make this whole schedule and then I get so mad at myself when I can't stick to it or don't write posts in time.
I am in constant stress mode because of this blog.
I literally worry about (not) writing blog posts more often than I think about studying. And I often spend my time writing a new post instead of studying. Which should not happen.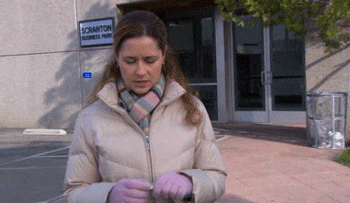 I am pressuring myself SO MUCH and then I feel guilty for not writing the posts, not having something to scheduel, not being on time, not reading and reviewing before release date, not blog-hopping, not replying to comments—the list goes on and on.
And I just generally worry too much about ALL of these things instead of doing things that are actually important ie. studying.
This is just one big ass mess and I need some time to fix it.
It's time for me to practice what I preach. I need to actually think about this and realise that I don't have to pressure myself. I don't have to post when I don't want to.
I don't have to write posts that I think others would like when I absolutely hate the idea of writing said post (!!!!).
I always give this advice to other bloggers who feel similarly, but apparently I can't seem to follow it myself.
I need to take several steps back and remind myself WHY I blog. That this is for ME. And not for anyone else.
I SHOULD BE STUDYING BUT I CAN'T
There are several reasons why I can't seem to start studying:
1) I have no motivation and I'm the laziest binch ever
2) Not only am I in a reading slump, but my mental health is going extremely downhill and it's keeping me from concentrating on what matters
3) I get distracted by anything and everything and…
4) I PROCRASTINATE EVERYTHING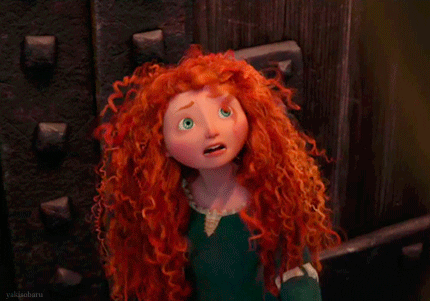 I'm writing my exam NEXT WEEK and I've barely studied at all.
It's been very hard for me to focus lately and whenever I sit down to study, my mind wanders off and I think about the most random crap.
I'm honestly not even doing any of the fun things that could distract me—reading, writing, watching TV shows—because I feel guilty for doing things that I enjoy instead of doing my revision.
BUT THEN I'M ALSO NOT DOING ANY STUDYING BECAUSE I PROCRASTINATE IT.
So I literally just spend the days working myself up over this and feeling guilty for sitting down to read, but not getting any reading done because I feel guilty for not doing any revision, sitting down to do my revision, but getting distracted by literally everthing the fact that I haven't written a new blog post or read this book or or or…
SO IT'S JUST THIS VICIOUS CYCLE OF STRESS AND PRESSURE AND GUILT AND I CAN'T HANDLE IT.
BAD MENTAL HEALTH
It's weird how I've had such a perfect February and I thought my mental health was improving, and it really was going great in the first week of March.
I had Restore Me to look forward to and it was one of the best weeks of my life.
And I'm not saying that Restore Me is the reason for my bad mental health because IT'S NOT. To be honest, it's actually the one thing that still keeps me going despite everything. Bless Tahereh Mafi honestly.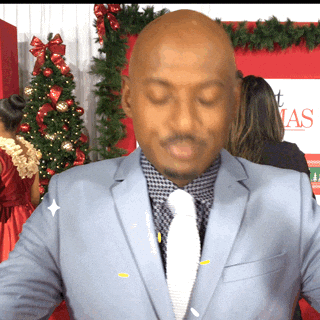 I don't talk about this a lot because I kind of don't want people to know how shitty my life really is?? I guess?? Does that make sense???
This kind of relates to May's post, but people expect you to be happy and funny and upbeat all the time so you don't really want to talk about when you're struggling or dealing with some bad/negative things in your life.
But yeah, I'm just gonna say it:
I have social/general anxiety and depression.
I talk about my anxiety more often than not because I feel like many people here can relate, but my depression is something I tend to casually joke about because it's something I don't really like sharing??
If you've been following me on Twitter for a while, you might know about this stuff because I literally use it as my diary lmao but I still don't share EVERYTHING on there because, again, I don't want people to see how shitty my life really is.
And I don't know if this is my anxiety, the seasons changing, or something else altogether, but I have the worst mood swings EVER. And they've been more prominent lately.
I'm going to quote Simon Spier here because whenever I watch the trailer and I hear this quote, it hits me right in the chest.
"One minute I'm on top of the world, and the next I'm at rock bottom."
I FEEL THAT. This literally sums up what my everyday life is like.
Living with anxiety and depression (and these stupid ass mood swings) isn't easy, but I've been struggling with them for such a long time now that I recognise the signs and I know how to deal with them (most of the time).
Obviously I can't prevent any of it from happening.
There are times when life is good and I feel like a "normal", happy human who is living her best life. Other times, things can get really bad and times are rough but I'm fighting my way through it.
Which is pretty much why I'm writing this post. Things are bad right now. But I'm working on it.
Basically, this past week and a half has been tough and my mental health is going downhill. I'm lacking the motivation to do ANYTHING—reading, blogging, writing, studying—everything feels like an effort.
I literally don't do anything all day and I still end up feeling exhausted and ready to fall into bed to sleep for 10 years.
I need to get my life together first before I can even think about things like blogging. Which is exactly what I plan to do.
I just realised that I've told some people IRL about this blog and it's weird how I talk so casually and freely about my mental illnesses and my fucked up life djhgdfjg I could NEVER say these things to anyone if we were face to face so…… hi this is the real me ¯\_(ツ)_/¯ *waves awkwardly*
So… what now?
I need a break. That much is clear. I mean who didn't see this coming after reading all of that lmao.
Back when I figured out my March blogging schedule, I already had a week-long break planned for next week since I'm writing my exam and I'd like to take this time to study.
The original plan was to only miss next week and come back in full force for the last week of March. Right now, I don't know if that will be possible.
As you can tell by this post, I'm feeling very meh and all this stress and pressure is causing me to have a lot of anxiety. It's also taking its toll on my physical well-being and I'm just in this really weird place and it's getting TOO MUCH.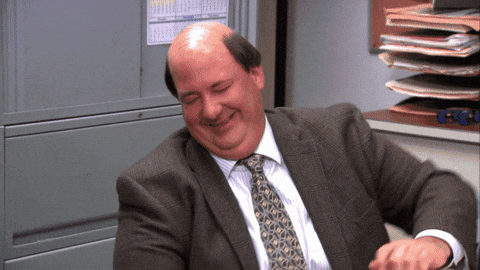 I honestly can't tell you if all of that will go away once I've written my exam?? Or if something else is the cause?? If I'll need more time after that??? Idk???? More question marks????????
For now, I want to announce that I'm going on a hiatus until March 31st.
I know that I take one hiatus after the other, but I realised the ones I took before were way to short and I've not given myself enough time to regenerate before diving back into blogging.
I just really need to figure my life out and get my shit together before I go back to invest time into blogging and risk burning myself out. AGAIN.
Definitely follow me on Twitter if you want to know how I'm handling the disaster that is my life. I'll also update you there in case something changes about my return to blogging.
PSA to my IRLs if you're reading this: I KNOW y'all have already stalked my Twitter lmao don't think I don't know about this bc I SEE YOU. So instead of just creeping around my profile, why don't you just shoot me a message. Or follow my tragic ass. Whatever floats your boat. I've been pretty honest in this post and y'all basically know my deepest darkest secrets now so there's nothing else I have to hide sdjhdgf bye
I don't have much else to say here except thank you.
Thank you for reading this post or just skimming it, for being the nicest and most supportive group of people, for always leaving the sweetest comments that put a smile on my face, and for all the love and support you've shown me.
Even though I'm a walking disaster.
Feel free to message me on Twitter whenever!
I love you guys. See you soon.
---
Have you ever experienced similar struggles? How do you deal with blogging pressures? Can you recommend any light, fun books that help against reading slumps/book hangovers? How do you balance blogging, reading, school/work, mental health? Anything else you want to say? Let's chat in the comments!