IT'S ALMOST THE END OF MAY WHICH MEANS SUMMER IS RIGHT AROUND THE CORNER AND IT'S TIME TO WORK ON YOUR BEACH BODY (which I won't do bc #lazy) AND BUY CUTE SUMMER-Y CLOTHES WOOO!!!
And it's also time for a huge Summer TBR!
When I saw that The Broke and the Bookish aka the hosts of Top Ten Tuesday updated their topics for the following weeks and I noticed the Summer Reads Freebie I was like:
"YES I'M GONNA MAKE THIS A HUGE SUMMER TBR FILLED WITH CUTE CHEESY CONTEMPORARIES BECAUSE SUMMERTIME IS THE TIME OF FLUFF AND ADORABLE-NESS"
Yes…. that is the only reason… and not because I have like 30 contemporaries on my shelves that still need to be read and there's too many contemporary pre-orders waiting to be shipped to my house in the following weeks…
LOL XD
ANYWAY. Then I saw May's big Summer TBR and if you didn't know this, May is one of my closest, bestest blogger friends and we are so similar and pretty much agree on almost EVERYTHING, so I KNEW I had to make a Summer TBR post as well! 😀
And since I planned to do a Spring TBR post but forgot about it *cough* or should I say I wouldn't have followed through with it anyway lol *cough* I DECIDED I'D DEFINITELY DO A TBR FOR SUMMER!
So here we are! This is gonna be a LOOOONG list of mostly contemporaries but also some SFF books so strap yourselves in, get some popcorn and enjoy the ride that is my (very ambitious) SUMMER TBR list!!!!!!!! 😀
---
BOOKS WITH SUN IN THE TITLE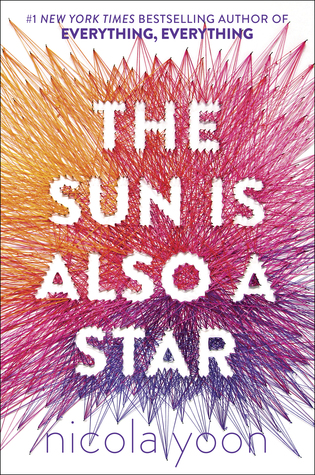 I own both The Sun Is Also A Star by Nicola Yoon and I'll Give You The Sun by Jandy Nelson and they've been on my TBR for AGES so I really hope to read them soon! I mean, they have the word SUN in the title – I feel like I am obligated to read at least ONE of them!!! 😀
---
THE CUTE GEEKY STORIES ABOUT NERDS AND FANGIRLS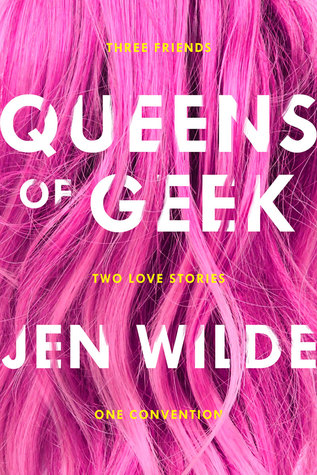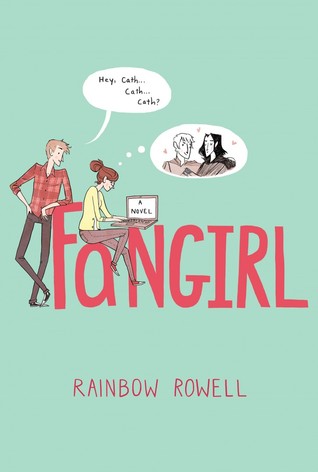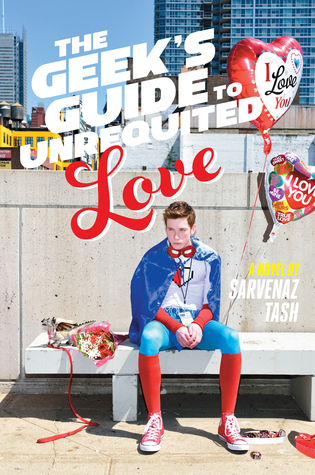 Queens of Geek by Jen Wilde / Fangirl by Rainbow Rowell / The Geek's Guide to Unrequited Love by Sarvenaz Tash
You know that I am a sucker for the geeky, nerdy stories (*cough* GEEKERELLA!!!! <3) and I need more of them!!! My dear friend Mandy has rec'd me a few nerd stories and I hope to read at least a few of those this year!
---
THE HATE TO LOVE TROPE AHHHH MY FAVORITE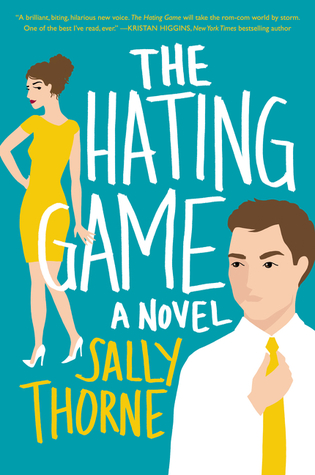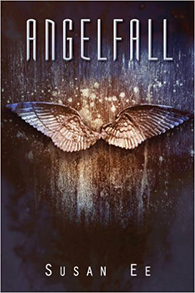 The Hating Game by Sally Thorne / Angelfall by Susan Ee / By Your Side by Kasie West
Okay technically, I've already read Angelfall BUT I NEED TO REREAD IT AGAIN AND THEN CONTINUE WITH THE SERIES! IF YOU HAVEN'T PICKED IT UP YET PLEASE DO IT'S SO GREAT I've had a review written for this since like February lol I need to post it because this book is so underrated!!!!
Also… The Hating Game!!! All of my friends who know that I'm a SUCKER for hate-to-love tropes rec'd me this book and I REALLY NEED TO READ IT!!! *heart eyes*
And I've been meaning to read By Your Side because Mandy (again :P) talked about it in one of her posts and when I read the synopsis just now, I saw that it featured a hate-to-love relationship!!! WOOOO!!! 😀
---
THE FAKE DATING TROPE AHHHH ANOTHER ONE OF MY FAVORITES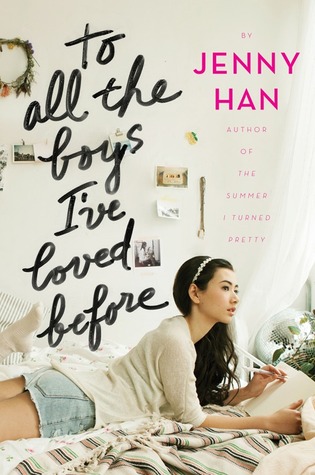 The Fill-In Boyfriend by Kasie West: I have never read any of Kasie West's books but I've seen a lot of bloggers raving about them so I'll read By Your Side first and this one next! I literally only just discovered this but it sounds like it's exactly my cup of tea 😀
To All The Boys I've Loved Before by Jenny Han: Everyone raves about this AND I LOVE FAKE DATING AU'S so let's have ittttt!
---
Okay, this is literally turning into a post of books with my favourite tropes lol but……..
CHILDHOOD SWEETHEARTS/BEST FRIENDS TO LOVERS TROPE AHHFHDRGFDJSHWHJ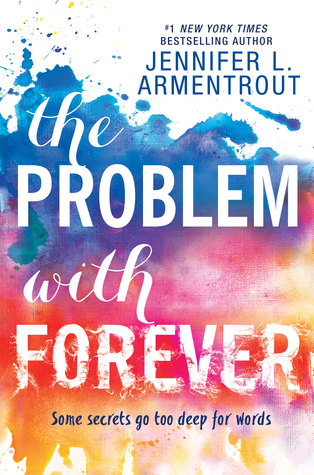 The Problem with Forever by Jennifer L. Armentrout
I literally JUST discovered this one when I was looking for books that had the friends to lovers trope but it sounds SO GOOD I'm excited!!!
DOES ANYONE HAVE ANY OTHER RECS FOR THE BFFS TO LOVERS TROPE BECAUSE I DIDN'T FIND ANY OTHERS AND IT'S ONE OF MY FAVORITE TROPES SO PLS LET ME KNOW OF BOOKS WITH THAT TROPE I'D BE FOREVER GRATEFUL THANKS
---
BOOKS I SHOULD HAVE READ AGES AGO
Well, most of the books on my TBR are books that I should have read years ago basically but yeah lol these are the ones that I finally want to read this year 😛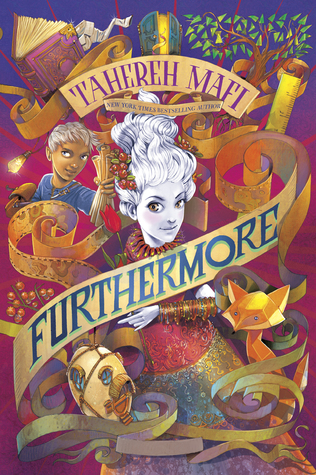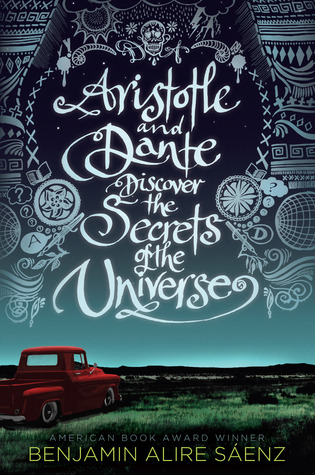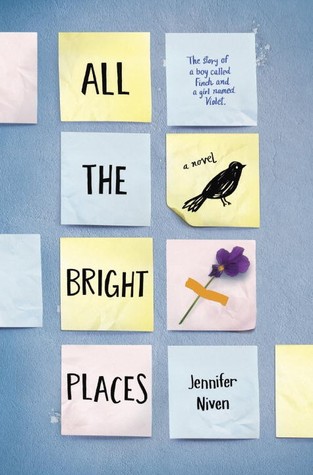 Furthermore by Tahereh Mafi: I AM THE #1 TAHEREH MAFI STAN SHE'S MY FAVORITE AUTHOR AND I HAVEN'T READ FURTHER MORE???????? I AM A DISGRACE! 😀
Aristotle and Dante Discover the Secrets of the Universe by Benjamin Alire Sáenz
All The Bright Places by Jennifer Niven: This was on May's Summer TBR and I remembered that I bought this books 3 YEARS AGO and I still haven't read it so I should probably do that :')
---
RECENT RELEASES
Basically books that came out this year that I really want to read!!!!!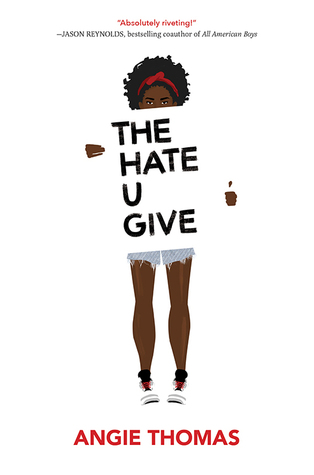 Strange the Dreamer by Laini Taylor / Unfiltered by Lily Collins / The Hate U Give by Angie Thomas / The Upside of Unrequited by Becky Albertalli /
There's more but like… I need to limit myself 😛
---
THAT'S IT!!!!!!!!!!
Wow, this was such a fun post lol sorry that this got so long *whoopsies* I COULD HAVE PUT EVEN MORE BOOKS ON HERE but let's be real… I'll probably only read 3 out of the 267 books that are on this list LOL 😛
Actually, if I manage to read at least one book from each of my categories, I'll be happy *fingers crossed*
HOPE YOU ENJOYED AND GOT SOME RECS FOR YOURSELF MAYBE?????
Thanks for reading!
Have you read any of the books on my Summer TBR? What did you think of them? WHICH ONE OF THESE SHOULD I READ FIRST? What books do you plan to read this summer? Let's chat in the comments!