Guess who's back from her hiatus!!!!! Not me.
No but seriously, I'm still on a semi-hiatus and I will only be posting sporadically in August!
[cries]: I FEEL LIKE I'M ABANDONING MY BLOG!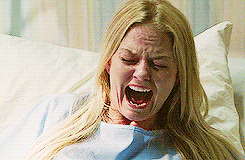 Anyway, I will talk more about my blog/hiatus/life in my Wrap Up (umm, what Wrap Up, Jackie??? you still haven't written it *laughs nervously*). So scratch that, I'll have a hiatus update/info/announcement/status report sorta post going up on Monday so stay tuned for that!
I wrote this post like 2 weeks ago but forgot/didn't have the time to post it so ignore me scratching out every other world hehe :')
BUT THIS POST IS NOT ABOUT ME OR MY HIATUS SO I SHALL STOP TALKING ABOUT IT. IT'S ALL ABOUT FANGIRLING TODAY. Continue reading "A VERY FANGIRLY REVIEW OF ILLUMINAE AKA A SCI-FI MASTERPIECE // oh, the feels! attention: spoilers, caps lock and lots of crying ahead!" →