Are you looking for your next perfect Fall read? WELL, LOOK NOT FURTHER BECAUSE I'M HERE TO PROVIDE YOU WITH SOME FANTASTIC FALL READING RECOMMENDATIONS.
This post will include a mix of books that I've read and enjoyed and that I feel like fit perfectly into the Fall season because they give off autumnal vibes! I will also mention a few books that I haven't actually read and (possibly) plan to read around the Fall season!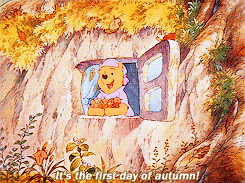 I have a huge physical pile of (unread) Fall-ish books that I've put on my nighstand which is literally about to topple over and suffocate me in my sleep—IT'S THAT HUGE. I wouldn't necessarily call this pile my Fall TBR, but rather books on my never-ending, about-to-murder-me TBR that give me Fall feels and that I can see myself reading this season!
I like giving myself options of books to choose from instead of trying (the emphasis lies on TRYING here) to read all the books I've put on a monthly TBR list.
Please enjoy my way-too-long list of Fall reading recommendations and my Fall TBR (even though it's not really a TBR!!!).
Continue reading "Fall Reading Guide aka my Fall Book Recommendations and somewhat of a TBR (even though I don't do TBRs)" →