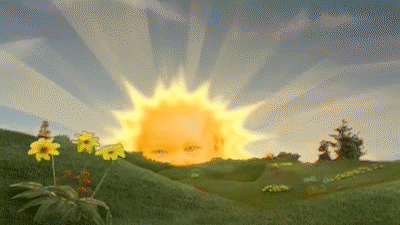 Hello and welcome to another award/tag. I was nominated for the Sunshine Blogger Award THRICE (yes, three times) now! Update: FOUR (nevermind) FIVE TIMES now! And I got so many other tags pending, I'm trying my best to get through them all 😀
I really want to answer everbody's questions because they're all so good! So I decided to answer everyone's questions individually in 5 separate posts so get excited for several more parts of this one 😛
The first person who nominated me for this award was Sofia @ Bookish Wanderess! You should really check out her blog, she was one of the first people I followed and I enjoy reading every single one of her posts!
Anyway, thanks so much for nominating me, Sofia! ❤ I actually loved your questions – some of them made me really think!
The Rules:
Thank the person who nominated you in a blog post and link back to their blog.
Answer the eleven questions sent by the person who nominated you.
Nominate eleven blogs to receive the award and write them eleven new questions.
List the rules and display the Sunshine Blogger Award logo in your post and/or your blog.
Sofia's Questions:
1.What are your favorite types of blog posts to read?
Hmmm. I don't think I really have a favourite type of blog post! Can I just say that I love reading everything?! 😀 I do love Wrap-Ups though, whether they're weekly or monthly! I just love seeing what people we're up to! Whether they list the books they read, what was going on in their personal lives or which kind of pizza they ordered lol, Wrap-Ups are a good way to get to know someone a tiny bit better!
2.Who is your favorite female character?
Oh my god. I DON'T KNOW! I hate being put on the spot like this – you know, that moment when someone asks you what your favourite movie is and YOU HAVE NO IDEA! It's like all the movies you've ever seen in your life have been erased from your memory! That's how I feel right now.
Ummmmmm……. I haven't read Six of Crows yet but I already know that I will have some favourite female characters from there!
Let's see. Ok, I know Juliette is a whiny ass bitch most of the time but HER CHARACTER DEVELOPMENT IS SO ON POINT LIKE TRULY!!! I CAN'T HELP BUT LOVE HER. I know I might be biased because Shatter Me is my #1 but yeah let's go with her.
Also, Hermione Granger. DUH. How could I NOT mention her?
OH! Or June from the Legend series! She is such a badass lead character – and again, has some GREAT character development!
3.What is your favorite fictional sport? e.g. Quidditch, Exy
I literally don't know any other fictional sport than Quidditch, so there's your answer, I guess 😀
4.What is your favorite standalone book?
Oh my, you keep putting me on the spot like this! I can't really think of a favourite standalone right now. Most of the books I read happen to be part of a duology or series!
One of my recent standalone reads was Future Leaders of Nowhere and I genuinely loved it! I mean I did give it 5 stars! Oh, and Geekerella by Ashley Poston! God, that one was so adorable and I totally freaked out over it! 😀
Also, I have just started reading Simon Vs. The Homo Sapiens Agenda and I am LOVING IT so far! I feel like it might become one of my faves! ❤
5.What is the last word of the last book you finished?
I'm too lazy to check my ebooks because I don't have my phone with me so let me just grab the book that is nearest to me which is Anna and the French Kiss! No, I haven't read it yet if you're wondering. I keep it on my nightstand just so I don't forget to read it this spring 😀 But ANYWAY, the last word is "home" :')
6.Do you like to reread books?
I DOOOOO!!! I haven't reread many books in my life but I'm always telling myself to reread this book and that series!
7.What character everyone seems to hate, but you love?
Huhhh, good question! I had a hard time thinking of this because I feel like with every character there's either people who absolutely love or hate them! And I can't really think of a character that everyone seems to hate but I love???
If we're straying away from books, I'd say maybe Damon Salvatore? I mean, as I said, there's many people who LOATHE him and then there's many who adore him! *shrugs*
8.Who is your dreamcast/fancast for the main character of your favorite book?
My favourite book series of all time is the Shatter Me series by Tahereh Mafi and Warner is MY. FAVOURITE. CHARACTER. EVER. Shatter Me is being made into a TV show but I literally can't think of anyone who would be the perfect match for him, it's impossible! I feel like no one could do him justice. NO ONE!
ONE THING I DO HAVE TO SAY THOUGH……. Okay, so these girls on Twitter were tweeting about this guy being Warner and at first I was like nahhh! No way! This ain't Warner!
BUT NOW.
Oh man. These gifs. Oh my god. Isn't this l i t e r a l l y Warner, I MEAN!!!!!!!!!!!!
9.Which was the last book that made you cry?
Almost every book makes me cry, whether they're happy tears or sad tears lol I'm just a very emotional person! I recently cried sad but mostly happy tears while reading Geekerella by Ashley Poston!
10.What book do you want to read but you haven't read it because you are intimidated by it?
Six of Crows to be honest with you! I mean, I KNOW that after I read it, it's going to become one of my all time fave books EVER! And I KNOW I will fall in love with the characters after reading like 2 sentences (I already consider them my children and I don't even know anything about them) but like I've anticipated it for so long!!! I wouldn't say I'm particularly intimidated but like… nervous? Maybe?
One book that DOES intimidate me though is The Way of Kings by Brandon Sanderson. I have the ebook and I've been meaning to read his work for a while but IT'S 1000+ PAGES LONG!!! LIKE HOW??? WHEN??? WHAT???
11.What is one of your unpopular opinions?
I don't know if this is considered an unpopular opinion –  but I have no interest in reading the Lunar Chronicles by Marissa Meyer, like at all. At least not at the moment. Maybe I will reach for them one day (in like 10 years) but I just really don't feel like reading those!
My questions:
Who is your favourite author?
What book can you read over and over again and never get tired of?
Can you read with music playing/people talking (generally noise) around you?
What is your favourite quote from a book (or movie/song etc)?
What is the last diverse book you've read and would you recommend it?
If you could bring one book character to life, who would you choose and why?
What is your favourite book that you read this year (so far)?
What is the last song you listened to?
Which book that is being released this year are you most excited for?
What's the story behind your blog name?
What is your all time favourite TV show?
My nominees:
Tag… you're it! I know you're supposed to nominate 11 people but I will do this tag 4 more times so I'll just nominate a few people every time! Once again, if you don't do tags on your blog or don't want to do this tag for whatever reason, feel free to skip this! No pressure! And if I didn't nominate you but you want to do this tag, consider yourself tagged!
A Book Without End / Sydney @ Fire and Rain Books / Charlotte @ The Unicorn Wishes / Isabella @ A Bookish Belle (basically I only tagged you so you'd see the WARNER GIFs!!!! AHHHH!!!! 😀 so yeah if you don't want to do this tag it's cool!)
Thanks again for nominating me Sofia, I had a lot of fun answering your questions!
Jackie x
What are some of your answers to these questions? Do you have a favourite fictional sport besides Quidditch? Who is your favourite character male or female? Who is your dreamcast for your favourite book character? Let's chat in the comments!
---
Connect with me: