Hello and welcome to my stop at the Amid Stars and Darkness blog tour hosted by Xpresso Book Tours!!!
I'm super excited to share my thoughts and feelings about this book with you!!! It's a very action and drama-packed novel and it takes place in space—which is usually not my thing—but this was so much better than expected! I can't wait for the next book in the series to come out!
There will also be a giveaway at the end of this post so be sure to check that out!
Amid Stars and Darkness (The Xenith Trilogy #1) by Chani Lynn Feener
"Delaney's entire world is thrown into chaos after she is mistaken for Lissa Olena, an alien princess hiding out on Earth in order to escape an arranged marriage.

Kidnapped by the princess's head bodyguard, Ruckus, and imprisoned in an alien palace, Delaney is forced to impersonate the princess until Olena can be found. If she fails, it will lead to an alien war and the eventual enslavement of the entire human race.

No pressure or anything.

Factor in Trystan, the princess's terrifying betrothed who is intent on unraveling all her secrets, and her own growing feelings for Ruckus, and Delaney is in way over her head.

Get lost Amid Stars and Darkness, in this YA sci-fi romance from debut author Chani Lynn Feener."
// July 18th 2017 by Swoon Reads //
Goodreads / Amazon / Barnes & Noble / Kobo / iBooks
Amid Stars and Darkness is a YA Science Fiction book about a girl named Delaney who gets mistaken for an alien princess, who has been hiding on earth for 5 years. The alien guards kidnap Delaney and bring her back to the planet Zenith. When they realise their mistake, they refuse to bring Delaney back to earth unless the REAL princess Olena is found. Until then, Delaney has to keep up appearances, learn her way around an alien world that is completely new to her and try to survive several assassination attempts. IT'S WILD.
To start off, I'd just like to mention that YES Delaney is in an alien world but NO the aliens are NOT some green mushy slimy things with 5 eyes and an antenna on top of their head.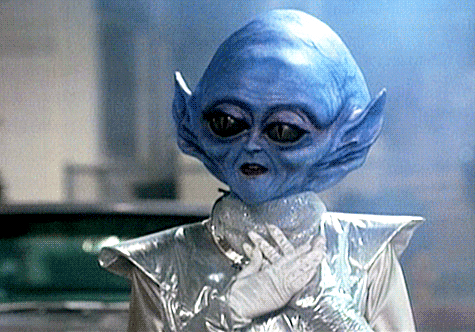 The aliens look like normal human people except for the fact that they're apparently a little taller than the average human and they have a very distinguishable eye colour (for example blue eyes but they have a ring around it that is a different colour ie. green)!
They also have their own civilization system, language, mannerisms etc. But look-wise, they're not that different from humans so GET THAT IMAGE OF THE GREEN MUSHY THINGS OUT OF YOUR HEAD!!!
Now that we've cleared that up let's get back to the actual book 😛
It was soooo incredibly easy to get immersed in the story, I was HOOKED after reading like 2 pages (or should I say 2% because I was reading this on my Kindle HEHE).
I loved the whole being-mistaken-for-an-alien-princess-and-getting-kidnapped-by-aliens premise and IT. DID. NOT. DISAPPOINT.
There was no big info dump or delay in the beginning of the story but the act of kidnapping happened within the first few pages! SO THERE'S ACTION LIKE IMMEDIATELY. BLESS.
Delaney is a stubborn, witty and sarcastic girl who gets a little hot tempered and snarky at times but especially after she's kidnapped and nobody wants to believe they got the wrong girl!
I thought she was very relatable and she came off as very strong and independent! When they make Delaney keep up appearances as Olena the alien princess, she doesn't put up with the shit that the aliens make her go through!
They tell her to do things this way and that way and no don't do this, this is not the traditional way!!! and this is what Olena would usually do!!! But Delaney is just like "Fuck that, I'm not a raging, selfish bitch like Olena." so she basically does whatever she wants! YAS GIRL.
We follow Delaney as she discovers the alien world and everthing that comes along with it for the first time. I found myself rooting for her when she was about to have her first encounter where she has to prove herself aka make people believe that she's the real alien princess!
So, they make her meet her or should I say Olena's betrothed aka soon-to-be husband Trystan. He's the prince of another alien empire thingy and both of their parents arranged a marriage between them so the two empires (I guess??) can live together in peace.
He seems like an evil spawn (hehe, Grey's Anatomy reference :P) when we first meet him because he's mean and rude and he feels superior to Olena AKA DELANEY and I literally wanted to hit him across the face!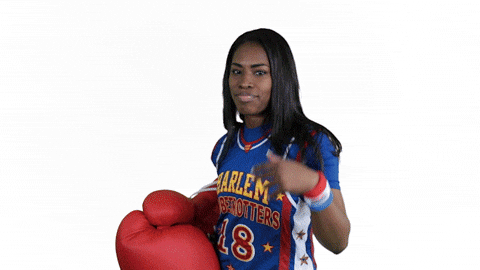 Later, it turns out that Trystan isn't so bad! Since he has spent a lot of time with the real Olena before she left for earth 5 years ago, he senses that something is wrong. Delaney is completely different from Olena – she doesn't cower away, she's brave and she stands up for herself. And Trystan is surprised by that (boy ME TOO).
I really liked their dynamic and how their relationship developed. There was loads of teasing and yelling at each other. On the one hand, they couldn't stand each other and they were always arguing. But ON THE OTHER HAND, Trystan was super kind (he once made the cooks bring human food AKA BURGERS AND DELICIOUS PIE for dinner) and he even saved her during one one assassination attempt.
And I was just like YAAAASSSS BOY CONTINUE BEING NICE AND I MIGHT LIKE YOU.
Trystan is still very pretentious and full of himself but he has become very fond and protective of Delaney (aka Olena) and he even starts caring for her CUE ME SCREAMING LOOK AT THIS HATE TO LOVE RELATIONSHIP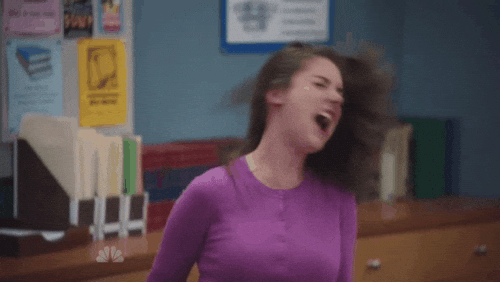 Overall, the plot moved along nicely and I never felt bored! I found myself liking the story a lot and it was super quick to get through.
THE STORY WAS LEFT AT A CLIFFHANGER THO LIKE WHYYY. I mean I kind of had a feeling that it would and I figured the thing that happened would happen (wow, Jackie COULD YOU BE ANY MORE CRYPTIC???)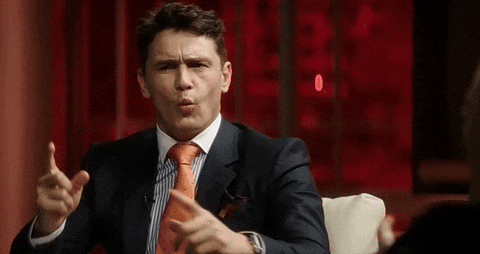 BUT I WAS STILL SO SURPRISED WHEN IT HAPPENED AND I WANTED TO SCREAM AT MY PHONE BECAUSE WHYYY. I NEED THE NEXT BOOK NOW TELL ME WHAT HAPPENS ARE WE GONNA GET MORE HATE TO LOVE TENSION BETWEEN TRYSTAN AND DELANEY WHAT ISGU KGSKGSLK *screams*
ANYWAY. There were a few small things here and there that kept me from giving this book 5 stars but overall it was SO COOL AND I LOVED THE WHOLE ALIEN CONCEPT EVEN IF THEY WEREN'T ACTUALLY GREENISH ALIENS and I would 100% recommend so go and read it right now thank you very much.
⭐⭐⭐⭐ (4 OUT OF 5 STARS)
Chani Lynn Feener has wanted to be a writer since the age of ten during fifth grade story time. She majored in Creative Writing at Johnson State College in Vermont, and graduated in 2012. To pay her bills, she has worked many odd jobs, including, but not limited to, telemarketing, order picking in a warehouse, and filling ink cartridges.
When she isn't writing, she's binging TV shows, drawing, or frequenting zoos/aquariums. Chani is the author of Amid Stars and Darkness and the teen paranormal series the Underworld Saga, originally written under the penname Tempest C. Avery. She currently resides in Connecticut, but lives on Goodreads.com.
Click the picture below to enter the giveaway! Ends July 27th 2017.
Honestly, I can 100% recommend this book so GO ON AND READ IT. It was really fun and great and amazing AND HATE TO LOVE-Y.
Thank you for reading!
---
What do you think? Does this book sound like something you would enjoy? Have you read any other books that involve aliens (green, mushy ones or others :P)? Let's chat in the comments!