Have you ever had exceedingly high expectations for a book and then it ended up letting you down???
Oh.
BECAUSE I HAVEN'T. At least not with Warcross.
As we all know, Marie Lu is a freaking LEGEND (hA, get it????!!!?!)* and I had no doubts that I would love Warcross. And boy did I loveit!!!
I decided to switch up my reviewing style for this post and give you 1000 reasons (actually, it's only 5-ish) why you should read Marie Lu's Warcross (including loads of Gifs!) to make this post a lot more fun!
There will be no spoilers for the book (as always, but I just thought I'd mention it again) SO KEEP ON READING AND ADD WARCROSS TO YOUR TBR IMMEDIATELY.
*I swear I've made that joke like 50 times now kill me
Warcross (Warcross #1) by Marie Lu
"For the millions who log in every day, Warcross isn't just a game—it's a way of life. The obsession started ten years ago and its fan base now spans the globe, some eager to escape from reality and others hoping to make a profit. Struggling to make ends meet, teenage hacker Emika Chen works as a bounty hunter, tracking down players who bet on the game illegally. But the bounty hunting world is a competitive one, and survival has not been easy. Needing to make some quick cash, Emika takes a risk and hacks into the opening game of the international Warcross Championships—only to accidentally glitch herself into the action and become an overnight sensation.

Convinced she's going to be arrested, Emika is shocked when instead she gets a call from the game's creator, the elusive young billionaire Hideo Tanaka, with an irresistible offer. He needs a spy on the inside of this year's tournament in order to uncover a security problem . . . and he wants Emika for the job. With no time to lose, Emika's whisked off to Tokyo and thrust into a world of fame and fortune that she's only dreamed of. But soon her investigation uncovers a sinister plot, with major consequences for the entire Warcross empire."
(via Goodreads)
// September 12th 2017 by G.P. Putnam's Sons Books for Young Readers //
*Thank you SO much to Penguin Random House UK for sending me a review copy of this book in exchange for an honest review! This did not influence my opinion in any way!*
Okay, before we get into the review—can we just talk about how Penguin did it again…….
They actually send me ANOTHER book for review and I honestly don't know what I did to deserve this???!!!?!??!?!?? I swear I fainted when I opened the package and this BEAUTY came out.
I'd recommend everyone to purchase the UK edition of Warcross because LOOK AT THESE RAINBOW COLOURSSSSS. HOW PRETTY IS THE NAKED COVER. AND IT FITS THE BOOK AS WELL. GORGEOUSSSS.
And look at me, being a nice little blogger and providing you with ALL THE LINKS to sites where you can buy the UK edition of Warcross!!! I'M SO NICE WOW I HOPE Y'ALL APPRECIATE MY EFFORTS BECAUSE THIS TOOK A LONG ASS TIME:
Amazon UK // Book Depository // Amazon DE // Barnes and Noble (US edition) // WHSmith // Waterstones // Foyles // Penguin AU // Boekentips NL // 
~ the world ~
So why, oh why, should you read Warcross you ask??? LET'S START WITH REASON NUMBER ONE—the World of Warcraft Warcross.
We've already established that Marie Lu is a freaking genius when it comes to writing books but she is also a GENIUS AT CREATING NEW, EPIC WORLDS THAT YOU JUST WANT TO MARVEL AT.
Basically, Warcross is a popular virtual reality game that everyone around the world can play by putting on these specifically developed gamer glasses. You can either play this game on your own or with other people and you have the possibility to earn points, level-up and even earn money!
What's even cooler is that every year there's a Warcross Championship—people with the highest levels are able to be chosen to participate in the games and play in teams in several different virtual realities!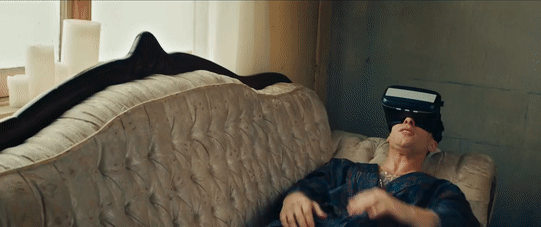 I actually want to live in the Warcross world because it sounds so COOL. VIRTUAL REALITY CHAMPIONSHIPS??? LEVEL UP??? EARN MONEY??? BOUNTY HUNTERS??? HACKERS??? TEAMWORK??? COUNT ME IN.
I feel like any gamer out there will be able to somewhat relate to this novel, but even the non-gamers (like me—at least if you don't count all the Mario games lol) will easily be immersed in the story because it pulls you in right away!
IT'S HONESTLY SO GOOD LIKE I WOULD ALREADY RECOMMEND IT FOR THE WORLD-BUILDING ALONE.
~ the characters ~
The main character here is Emika (I love that name btw) who's a young Asian hacker with rainbow hair WHICH IS SO COOL.
First of all, the rainbow hair????? I APPROVE and I lowkey want rainbow hair myself after seeing all these aesthetics for Warcross and Emika.
Secondly, I LOVE WHEN GIRLS ARE HACKERS.
Emika was so clever and snarky and funny and smart and good with computers and hacking and I JUST WANT HER BRAIN. I LOVE YOU MY PRECIOUS.
This gave me such Illuminae/Gemina vibes too because Emika reminded me of Kady and Ella! AND IDK WHAT IT IS BUT I JUST LOVE WHEN WOMEN ARE THE ONES HACKING INTO THE SYSTEM AND STUFF. YOU GO GIRLS.
I also fancied Hideo quite a bit! He's a young Japanese man who founded the whole Warcross game when he was only 14 years old! UMMMM TEACH ME HOW TO BE SO SMART AT A YOUNG AGE PLS.
ANWAY, I FELL FOR HIM THE FIRST TIME HE APPEARED IN THE NOVEL. He used to study in Oxford so he has a British accent and that fact alone KILLS ME.
When he's first introduced in the novel, it is said that he's wearing "a perfectly tailored white collar shirt rolled up to his elbows and with two of the top buttons casually undone, a pair of lean, dark trousers, and deep scarlet oxford shoes".
DOESN'T THAT JUST SCREAM FANCY TO YOU??????? He's a multi-billionaire and so EXTRAVAGANT AND RICH AND IT'S JUST……. hot.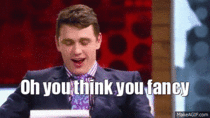 ~ the chemistry ~
I'm talking about the chemistry between Emika and Hideo here!!! IT WAS SOOOOO CUTE.
Emika was always admiring Hideo from afar like pretty much ever since he first became famous because of his Warcross invention! And she always followed what he did in magazines or on TV and it was her dream to meet him AND THEN…
HE INVITES HER TO THE WARCROSS GAMES BECAUSE HE NEEDS HER HELP AS A HACKER LIKE ISN'T THAT JUST AWESOME. Your idol flying you out to another country so you can help him…… #goals.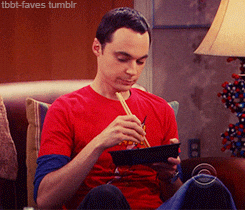 I just loved the chemistry between them—Hideo is someone who doesn't open up to people easily but Emika kind of got through to him and it's just so sweet!!!
I don't want to spoil anything but there were TWO SCENES that like really got to me and I'm just dfkhshjbajfbvbhjv *incoherent fangirling*
~ the author ~
If the fact that MARIE LU wrote this book doesn't make you want to read it—then please get out.
Marie Lu is one of my all time favourite authors and I absolutely fell in love with her and her writing when I read the Legend trilogy!
Her writing is so immersive and it draws you in and makes you feel like you're a part of the world! I just wanted to put on my own Warcross glasses and take part in the Championships with Emika! CAN SHE BE MY BEST FRIEND PLS????? (Marie and Emika both lol)
If you've never read anything by Marie Lu, I feel like Warcross could be a good way to start! Her writing is just SO GOOD.
~ THAT ENDING ~
I FEEL LIKE MARIE LU IS KNOWN FOR PUTTING PEOPLE THROUGH EMOTIONAL TURMOIL AND DRAMA.
And she hasn't put me through this much drama since I read the last book in her Legend trilogy—although that one hit me much MUCH harder than Warcross BUT STILL.
Once you get to the last fourth of Warcross, YOU WON'T BE ABLE TO LET YOUR EYES LEAVE THE PAGE EVEN FOR A SECOND.
It got so exciting and nerve-wracking and I was on the edge of my seat the whole time! AND WHAT HAPPENED AT THE END. LET'S JUST SAY I NEVER WOULD HAVE EXPECTED IT.
I'm usually that one person that never ~gets it~ and doesn't figure out secrets or mysteries until they're revealed SO WHEN I SAY I WAS SURPRISED/SHOCKED/ABOUT-TO-THROW-THE-BOOK-AT-THE-WALL, I MEAN IT.
Marie Lu has done it once again—she's put me through twists and turns, and the REVEAL led to so much shock and ~feels~ and I'm just speechless. It was genius.
⭐⭐⭐⭐⭐ (5 OUT OF 5 STARS)
What an EPIC book am I right??!??!
It took me SO LONG to write this review because I didn't know how to collect my thoughts to write a coherent review but I managed!
I read Warcross during the 24h Readathon hosted by ReadByZoe and it was a buddy read with Swetlana (although we REALLY didn't buddy read it lol I finished it way before her and then she read the whole thing while I was asleep and we discussed the next day :P).
IT WAS AWESOME. GO BUY WARCROSS OR GET IT AT YOUR LIBRARY AND IF THEY DON'T HAVE IT YOU SHOULD REQUEST IT OK THANKS BYE.
Quick announcement: there won't be a post this Friday because I'll be at the Harry Styles concert!!!!!!! I don't want to be flooded with your comments (no matter how lovely and sweet they are :P) because I'll need to save battery and my internet data.
My next post will be up next Tuesday, October 31st aka HALLOWEEN. *spooky*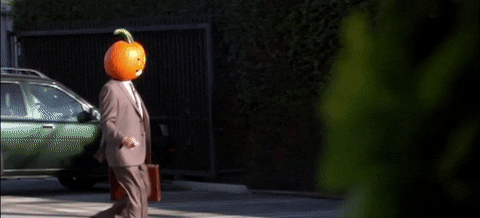 ---
Have you already read Warcross? What did you think of it? Can you recommend any other books with Asian characters/set in Asia/inspired by Asian culture? I'D LOVE TO READ MORE. Would you consider yourself a gamer? Or are you like me and have only ever played games like Mario Kart and Animal Crossing (not that that's a bad thing!)? WHAT'S YOUR OPINION ON RAINBOW HAIR?? Let's chat in the comments!