What is reading??? What is writing??? What is blogging??? What is life???
What. Even. Was. November.
I don't think I've ever had such a bad reading month. In the first 3 weeks of November, I didn't even pick up a single book for myself aka I only forced myself through the four tragic/average/trashy/boring books I had to read for uni.
My poor bookshelves were wailing for my attention, begging me to PLEASE JUST PICK OUT A SINGLE BOOK TO READ WE MISS YOU
But my brain was like NUH-UH you're doing NaNo, you have to focus on WRITING.
Well, guess who didn't do any writing either?????? Me.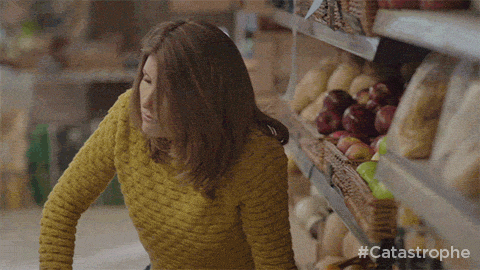 Things got better at the end of the month BUT I'M STILL IN THIS WEIRD FUNK WHERE EVERYTHING I DO IS EXHAUSTING.
I don't want to make my intro too depressing, but be prepared for an enourmous existentital crisis including lots of crying, exhaustion, flailing of arms and MAYBE a handful of good things that happened to me.
PS. HOW IS IT DECEMBER ALREADY IT'S BASICALLY CHRISTMAS AKA 2018 AKA CAN WE NOT IT'S GIVING ME ANXIETY
As I said before, I've had a pretty trashy reading month.
I read 6 books in total, but 4 (!!!!!) of them were for uni and they were mostly trash average. I'm not sure if my sort-of "reading slump" is at fault for me not enjoying any of these or if they genuinely weren't good.
Two of these books were graphic novels, one was a children's book and it's just…… IDK I FEEL LIKE I GOT NOTHING. NONE OF THESE WERE EXTRAORDINARY AND I FEEL LIKE I'VE JUST WASTED AWAY THIS MONTH BY READING BORING BOOKS.
UNI READS
/MY/ READS aka I finally picked up a book
The Saga comic is where my month had gotten better and it was my first 4 (or rather 3.5) star read of the month. It was already the last week of November but things finally started looking UP.
I still can't believe I only read two (!!!) books for ME.
I mean, if we're being exact I only read The November Girl for a blog tour so technically, I only read ONE book for me this month.
Wow………….that makes me feel even worse.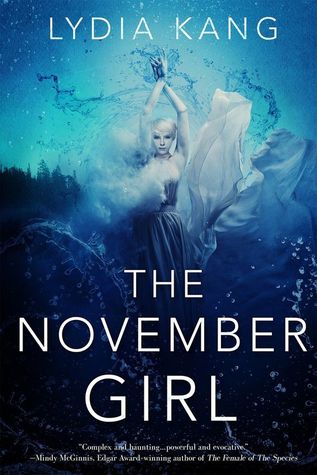 The November Girl by Lydia Kang

: I talked all about this book in my review, but this reminded me why I love magical realism! ★★★★☆

Simon VS the Homo Sapiens Agenda by Becky Albertalli

: SKFHSKJGSJK MY FAVOURITE READ OF THE MONTH I'M ACTUALLY CRYING. I've already been a huge fan of Becky Albertalli before and I was pretty much in love with Simon Spier before I even read the book, but I finally picked it up this month and it was so PERCECT. This book means so much to me and I WILL NEVER STOP GUSHING ABOUT IT NOW. ★★★★★
Not much to say here for now.
I will most likely (hopefully) post a NaNo update/recap on Friday (if I ever find the motivation to read through my WIP and find reader-appropriate snippets) (also if I'll be in the mood to actually WRITE the post).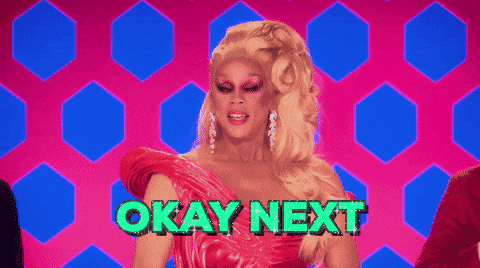 I (finally!) reached 600 followers on WordPress

and I am FOREVER GRATEFUL. Thanks to everyone who is willing to listen to my lame ass whining about my life 24/7 and fangirling sobbing about Shatter Me and Harry Styles more often than not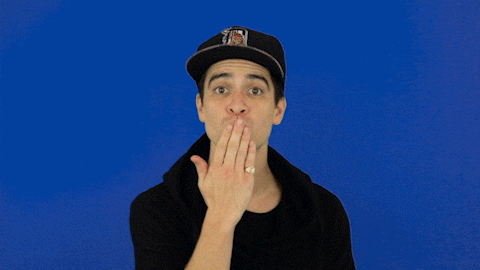 I wrote my VERY FIRST discussion post about

the pros and cons of audiobooksand I am super proud of myself! You guys seemed to have liked it as well because it was my most viewed/commented post this month ❤

A whole bunch of people found my blog through search engines

WHICH IS SO COOL. Like 30-something people actually typed something into Google search and landed on my blog???????? WUT.
FAV POSTS OF THE MONTH
Shall we even get into it because this is going to be depressing as hell.
OMG-I-FEEL-LIKE-TRASH
well, I barely did any reading, writing, blogging, uni stuff this month and it's weird bc even though I didn't do anything, I feel so drained and I don't really have the motivation to stuff???? UGHHHH
I think I'm in a

reading/writing/blogging/life slump

and it's annoying because it affects my every day life—I don't even feel like getting out of bed most days.

seasonal anxiety???

I see people on Twitter talk about this a lot and I feel like that's what is causing this slump + demotivation??? idk???

STRESS-EATING

. oh my god I can't even begin to tell you how much I've been EATING this month like I just shove a billion things in my mouth even if I've just eaten and like dghdfhgjddjf I CAN'T STOP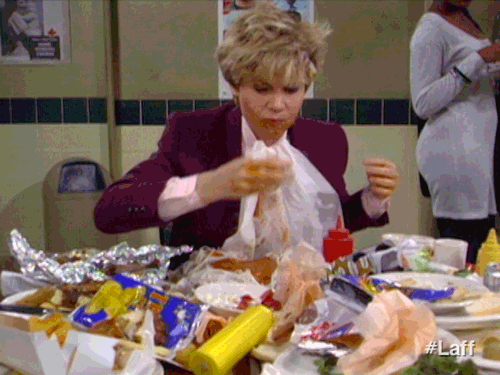 FUN POSITIVE HAPPY STUFF
At the beginning of this month

I went on a trip to Den Haag

(the Netherlands) with my uni course and it's such a beautiful city?????? I was shook with every new building that we saw. Also Albert Heijn is the best supermarket out here.
We attended a book/music festival

 while we were there and I discovered some incredible new artists such as Jamila Woods (in the pictures), Coley and Julien Baker!
I discovered Reacts by Ash's channeland she reacts to different albums (of mosty artists that I love) and SHE'S SO RELATABLE AND FUNNY I LOVE HER
I completed my Goodreads Challenge of reading 80 books this year!!! I feel like I might be able to reach 100 books, but I don't want to pressure myself so YAY 80 BOOKS!!!

Jackie
has
completed her goal of reading
80 books in
2017!
I started my writing 

journal 

(which I will talk more about in my NaNo recap) and I made some great progress with my diary/artsy/life journal. here's a page of my trip to Den Haag (I put all the things I collected together <3)
I started baking again!!! 

I made something new every week and everything was so YUMMY. I made snickerdoodles and they were so tasty??? How have I never tried them before (I didn't even know what they looked like lol)
I also made apple cinammon crumble muffins and carrot cake (OMG IT'S MY NEW FAVOURITE CAKE I'VE NEVER HAD IT BEFORE) but I forgot to take pictures! THEY WERE STILL DELICIOUS THO
I can't possibly write a recap and NOT fangirl about at least one ten things so here's all the other happy things that cheered me up and made my day/week/year:
Musical/Album appreciation:

Sam Smith's The Thrill Of It All is a masterpiece and I honestly want to cry every time I listen to this album because it's so BEAUTIFUL

Demi Lovato is the queen of vocals and her new album has rekindled my love for her
TAYLOR SWIFT DROPPED HER FIFTH FREAKING ALBUM AND I AM SHOOOOOOK ALL THE SONGS ARE BANGERS IT'S SO BADASS
Keiynan Lonsdale is my BABY I used to love him in Dance Academy and he's doing music now (among other things) and his song Good Life is such a jam and the music video is SO MUCH FUN AND CUTE WHY WASN'T I ASKED TO BE IN IT

speaking of Keiynan… he's playing Bram in Love, Simon…….

and speaking of Love freaking SIMON

……………….. DID YOU GUYS SEE THE FREAKING TRAILER THAT DROPPED DJFGSDJFJGJGKDJGS
I literally watch this trailer 5 times a day and I cry every time because it means so much to me????? And I can't wait to see this beautiful story on screen??????? Also, I really love Nick Robinson and Keiynan Lonsdale AND THEY'RE BOTH IN THIS MOVIE AND I'M CRYING AND SCREAMING AND SHFkaSGJKSjsaf I LOVE MY LIFE RIGHT NOW *flails*
last but DEFINITELY NOT LEAST
.
.
my favourite author of all time, Mrs. Tahereh Mafi herself, queen of YA, my gorgeous beautiful mother, has actually TWEETED me

……..

yes
you heard that right
I HAVE BEEN WAITING FOR HER TO TWEET ME FOR YEARS AND NOW IT'S ACTUALLY HAPPENED AND I TOTALLY DIDN'T EXPECT IT AND THIS IS THE BEST DAY OF MY LIFE
I decided to do this thing where I look back at the goals I've set myself for each month because I feel like that will help me be more motivated to actually reach these goals so I can cross them off in my recap???
At least that's my hope.
I don't know who was ~the first~ to do this because literally all of my blogger friends are doing this so… *stolen from everyone I guess* (but is it really stolen if everyone does it???)
Back in October, I set myself a couple of goals for Fall and since it is now December and Fall is slowly coming to an end, I thought it'd be cool to see if I actually managed to reach any of those goals (probably not lol).
READING
read Six of Crows ✔ YES YES YES YES YES YES YES I DID IT. I FINALLY DID IT.
participate in Zoe's 24h Readathon ✔ I even participated in a SECOND 24h readathon a week afterwards lol
Buddy Read Warcross with Swetlana ✔ oh wow this feels like a long time ago but we did it! you can find my Warcross review here.
reread Shatter Me ✔ YESSS I buddy read it with my three bestest blogger friends (however, now I only have two because May gave it 1 star and I hate her)
BLOGGING
reach 600 followers ✔ YAYAYAYYYY I FINALLY DID IT
get to 80% on Netgalley ✔ I was actually at 90+ at one point??? Now I'm on 88% which is incredibleeee
pre-write/schedule posts a month ahead ✔✖ yes and no??? I did have posts scheduled until mid-November but after that I was pretty much waiting for my posts to run out until I realised I had none left bc I didn't write more lmao
WRITING
do #preptober ✖ LOOOOL WHAT EVEN. I did absolutely no prep and scrambled to come up with an outline in November. I gave up halfway through and just started writing.
start a writing journal ✔ YESSSS AND IT'S BEAUTIFUL
participate in NaNoWriMo for the first time ✔ I DID IT and it was fun even if I didn't win
reach 20k words ✖ lol wut?! I managed 11.5k words tho which is close enough!
LIFE
focus on uni ✖ hAhaHAHAHAHA remember how I said I wanted to stop skipping classes and catch up on my courses????? ummm, yeah that ain't happening
get a job ✖ lol bye my anxiety doesn't want me to apply for jobs so that ain't happening either
TREAT YO SELF ✖ oh man, I WISH. I really need to start with self-care because I feel like shit 98% of the time.
do #inktober for fun ✖ I did like 3 drawings and then gave up.
start an artsy/life journal ✔ HELL YEAH AND IT'S SUPER FUN AND SO PRETTY (although I abandonded it in November)
play more piano (and learn new songs) ✖ my piano is catching dust because I haven't touched it in a couple months :')
I won't be putting my goals in categories this time because it's so much WORK so here's a couple random goals for December:
read at least 5 books for my own ENJOYMENT (uni reads + ARCs don't count!)
reread the rest of the Shatter Me series
reach 650 followers??? pls???
schedule posts at least a WEEK ahead so life is a little less busy for me
try to do more blog hopping + reply to comments sooner
keep up with my journals
write 10k words
ACTUALLY get a job
ACTUALLY play more piano
ACTUALLY stay focused on uni and catch up on my million courses
have at least one (1) self-care day every week
that includes going to sleep early (aka midnight at least twice a week)
(the ones in bold are the ones most important ones for me aka ones i definitely want to achieve!!!)
Wow, hello.
This post is 2,000 words long, and it took me about 4 hours to write. I skipped uni for this (i'm kidding I was going to skip uni anyway to catch up on other uni stuff but instead I wrote this post #priorities)
Oh gosh, I honestly don't even know what to say here because my brain is FRIED.
See you on Friday with my NaNo recap (hopefully).
---
How was your November? Did you participate in NaNoWriMo and if so, did you win? What were the best/worst books you've read this month? Did an author ever tweet you (and did it result in your FREAKING OUT)? Any new songs/albums/artists you discovered this month? What are your goals for December? HOW EXCITED ARE YOU FOR LOVE SIMON??? Let's chat in the comments!