Guess what? I get to host ANOTHER stop at the Debut Authors Bash 2017—and this time it's Ibi Zoboi!!!
Unfortunately, she was unable to do an author interview with me, but I'm still going to be talking about her book American Street which came out earlier this year!
The Debut Authors Bash is happening all month throughout December and there are PLENTY of this year's debut authors featured on several blogs! SO GET EXCITED!
Feel free to check out the rest of the tour here because it takes place all month and there's A TON of incredible authors on there (Amanda Foody, Nic Stone and MORE).
American Street by Ibi Zoboi
"The rock in the water does not know the pain of the rock in the sun.

On the corner of American Street and Joy Road, Fabiola Toussaint thought she would finally find une belle vie—a good life.

But after they leave Port-au-Prince, Haiti, Fabiola's mother is detained by U.S. immigration, leaving Fabiola to navigate her loud American cousins, Chantal, Donna, and Princess; the grittiness of Detroit's west side; a new school; and a surprising romance, all on her own.

Just as she finds her footing in this strange new world, a dangerous proposition presents itself, and Fabiola soon realizes that freedom comes at a cost. Trapped at the crossroads of an impossible choice, will she pay the price for the American dream?"
// February 14th 2017 by Balzer and Bray //
Goodreads / Amazon DE / Amazon UK / Amazon US / Book Depository / B&N
REASONS WHY YOU SHOULD PICK UP AND READ AMERICAN STREET:
it has a 4.03 rating on Goodreads

and who are we kidding… we say we don't care about other people's ratings and opinions BUT WE KIND OF SORT OF SECRETLY DO
and anything that has a 4+ rating is a book i'll MOST LIKELY add to my TBR because DAMMMNNNNN DAT RATING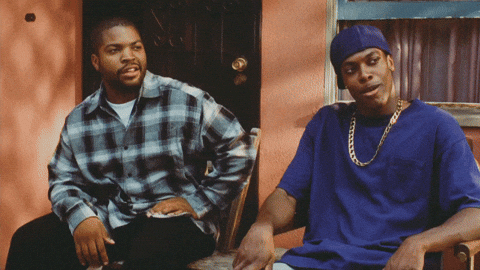 Adam Silvera marked it as to-read

 and if ADAM wants to read it then…….. all of us want to read it too AM I RIGHT???
(I mean I haven't read any of his books but he's a FAB person and I trust him)

it is an #ownvoices story about immigration

, more specifically about an immigrant from Haiti moving to America hoping for a new life… but realising it might not be so perfect after all (credit Hailey)
AND WHO DOESN'T LOVE #OWNVOICES STORIES
also I haven't read any books about immigration before so I'M INTERESTED
also
…

CAIT READ IT

and what Queen Cait reads is the law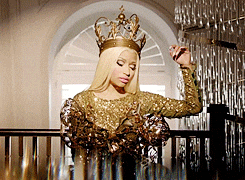 if you want to know more about Cait's thoughts, read her blog review and/or her even more insightful Goodreads review!!! she gave it 4 stars which is GOOD and I think we can all agree that Cait is fabulous and writes incredibly convincing reviews soooooo…
GO AND READ IT
PLS
THX
she also said there's a 

big emphasis on family 

(which I love!),

complex females

(which I love!) 

and Haitian culture

(which I want to know more about!)
SO THAT'S COOL

the MC's name is FABIOLA

and I LOVE IT SO MUCH <333333333
it's such a unique name and SO PRETTY
If that doesn't convince you to read the book then I don't know what will!
I mean, I wanted to read the book before but after writing this post I CAN'T WAIT TO GET MY HANDS ON IT. It genuinely sounds SO GOOD.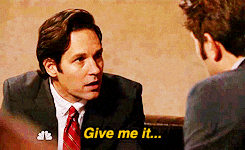 Ibi Zoboi holds an MFA in Writing for Children & Young Adults from Vermont College of Fine Arts, where she was a recipient of the Norma Fox Mazer Award. Her award-winning and Pushcart-nominated writing has been published in Haiti Noir, the Caribbean Writer, The New York Times Book Review, the Horn Book Magazine, and The Rumpus, among others.
Her debut YA novel AMERICAN STREET, a National Book Award Finalist, is published by Balzer+Bray/HarperCollins. Her debut middle grade novel, MY LIFE AS AN CREAM SANDWICH (Dutton/Penguin), is forthcoming.
Unfortunately, I am way too poor to be hosting a giveaway for this wondeful book (which makes me kinda sad because I want to read it MYSELF and also GIVE IT TO YOU—struggles of a broke student).
However, if you still need ideas for what to ask for Christmas??? American Street might be an option for you! Just saying! It's supposed to be a good book! So why not!
*whispers* dooooo ittttttt!
---
Have you read American Street yet? Do you think you'll pick it up in the future? What other books about immigration can you recommend? What was your favourite debut novel of 2017? Any new favourite debut authors you discovered this year? Let's chat in the comments!