Top 5 Wednesday is a weekly book meme hosted by Samantha and Lainey over on YouTube. Each week there is a new book-related topic to answer! If you're new to Top 5 Wednesday and want to participate, check out the Goodreads group for information and weekly topics!
This week's topic is Fandoms You Are No Longer In – everyone has those fandoms they used to be super invested in, and now are no longer a part of.
Well, I have been in A LOT of fandoms throughout my 19 years of life and I have left quite a few of them! These are mostly non-bookish fandoms, I guess? Some of them are kinda bookish kinda movie-ish LOL XD
Enjoy the fandoms that I am no longer in LMAO
---
Twilight Saga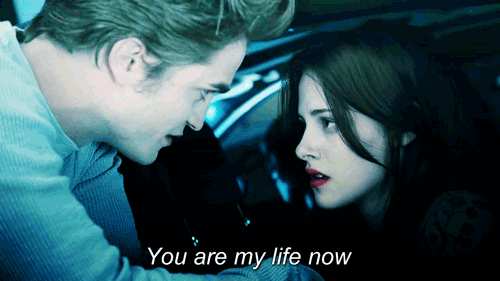 Oh. My. God. You guys don't even want to know how obsessed I was with the Twilight Saga back in the days. It was probably the very first fandom that I was officially in! I literally had every single inch of my walls covered in Twilight posters. I even had a life-size poster of Edward and Bella hanging right next to my bed! If that wasn't creepy………… And even if I'm (slightly) ashamed of it now, I still had a fantastic time in that fandom and I will be forever thankful for the books (and movies!) because they introduced me to YA/fantasy/dystopias ahhh. No matter how trashy and problematic they are!
---
Divergent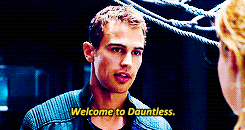 Yeahhhh. I was a big Divergent stan shortly before the first movie came out! Me and my friend were obsessed with the books (we had only read the first one at that time) and we were even more obsessed with the movie! Shailene and Theo were our OTP and we'd watch the movie over and over again (note: we live 3 hours apart so we literally live-texted lmao) but it was a fabulous time to be honest! Until the movies turned trash – I haven't even seen the last movie lol. But yeah, loved Divergent back in the days. Now… not so much 😛
---
City of Bones /The Mortal Instruments/Shadowhunters
I was never TRULY in the fandom but I've been a huge fan of the books! I read them years ago and I loved them! And I know the movie wasn't all that good but I still rewatched it like 4 times (mainly because of my girl crush Lily Collins) (and Jamie Campbell Bower, I was obsessed with him back then… not anymore). But I obsessed over the movie and the books and the characters and ahhh!
AND GUESS WHAT! If it wasn't for my mum buying me the first book (it has the movie cover but I don't mind gorgeous girl Lily Collins is on there lol) for Nikolaus – I believe it's called St. Nicholas Day? – I would have never known that series! TMI was one of the very first YA Fantasy type of series I read and I fell in love with it! It used to be one of my all time favourites! I still want to reread them at some point!
PS. I am not talking about the Shadowhunters TV show because I don't claim that one. Nuh-uh.
---
Justin Bieber fandom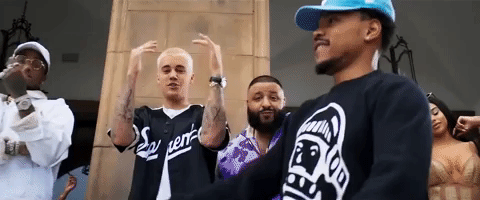 Yes. I was a Belieber. I don't really have a high opinion of him anymore because he is problematic as fuck (sorry about the language) but I used to be in love and obsessed with him. I remember watching one of his YouTube videos before he was famous and I thought he was super cute #whatever. Then I forgot about it until One Time came out and I saw the video and I was like… I know that kid! And I loved his One Time era and his Believe era WAS EVEN BETTER (his best era tbh). My first concert was Justin's Believe tour and it was one of the best nights of my life! Yes, I am not ashamed to admit that! My 15-year-old self had the best time!!!
But then he turned #ugly (personality-wise) and had his whole scandalous year and nothing was ever the same lol. I still listen to his old songs because #throwback and they're my JAMS! I even like some of his new songs but I do not support him as a person at all. UGH. HE'S SO PROBLEMATIC!
---
That's it for this week's Top 5 Wednesday and the fandoms that I am no longer in! I've only mentioned 4 because I can't remember any other fandoms that I used to be in for the life of me!
Thank you for reading!
Are you in any fandoms? Which fandoms have you left (for whatever reason)/are you no longer in? Have you ever been/Are you in any of the fandoms that I've mentioned? Let's chat in the comments!
Gifs are taken from Giphy