Do you know what it feels like to have your life together?
Usually, I don't either but ohmygod guys I've been so ORGANISED lately!
I scheduled/drafted most of my blog posts for March, I'm slowly but surely making my way through my study notes AND I'm reading all most of my ARCs before their release date!
And… if you hadn't realised, I'm back before my supposed return from my hiatus!!!!!
I said I'd be back on March 6th, but I've scheduled posts for the next 2 weeks and this review didn't fit anywhere inbetween those posts dgjhdfj so here it is!
The day that this goes is up is when Zoe's 24h Readathon is taking place so I'm probably in the middle of reading my 6th book of the day rn. Jk. I'll be fully back on Tuesday (AKA RESTORE ME RELEASE DAY) tho!
AND ONE MORE THING BEFORE YOU GO ANYWHERE:
I'm celebrating my 1-year blogiversary with a Q&A so you can ask me any and all questions here. (pls don't let this flop)
Batman: Nightwalker (DC Icons #2) by Marie Lu
The highly anticipated coming-of-age story for the world's greatest super hero: BATMAN by the # 1 New York Timesbestselling author Marie Lu.

Returning home from his lavish eighteenth birthday party, Bruce Wayne stops a criminal's getaway – disobeying the police and crashing his car during the chase.

Sentenced to community service in Gotham City's Arkham Asylum, he encounters some of the the city's most dangerous and mentally disturbed criminals. Among these, Bruce meets the intriguing Madeleine who has ties to the Nightwalker gang that is terrorizing Gotham City.

She's a mystery Bruce has to unravel but can he trust her? The Nightwalkers target the rich, and Bruce's name is next on their list.
// January 4th 2018 by Penguin Random House UK //
*Thank you so much to Penguin Random House for sending me copy in exchange for an honest review. This did not affect my opinion in any way.*
If you guys didn't know, Marie Lu is one of my favourite authors of all time. I absolutely adore her Legend trilogy and Warcross had me SHOOK. So I was pretty excited to hear that she'd be writing a book in the DC Icons series!
I'm not really into DC comics or movies (MARVEL ALL THE WAY), but I do love superheroes and I was excited to see what Marie would do with this.
In Batman: Nightwalker, we follow a young Bruce Wayne who's just about to graduate, trying to navigate his life before he becomes Batman. After being in an accident with the police, he has to do social services in a prison where he meets Nightwalker leader Madeline.
CHARACTERS
I actually liked all of the characters in this book?? Which is so surprising??
Madeline was my favourite character and definitely the most intriguing of them all.
She's part of the Nightwalker crew who goes around killing reach people to steal their money and give it to the poor (good concept but poor execution :p).
I LOVED how mysterious and cunning she was. She's a manipulative, sneaky lil bitch and incredibly analytical and calculated and DECEIVING, and she notices the tiniest details about people and knows exactly what to say and do to make people believe her every word (poor Bruce fell for her traps aw).
I WANNA BE HERRRRR.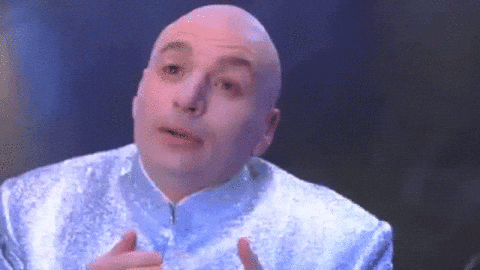 Bruce was your angsty lil teenage boy who was too curious and naive for his own good. But then again he's very smart and determined, a bit reckless if you ask me, but a great friend and extremely lovable.
"The feelings of aloneness came to Bruce again, the realization that he might never be able to let down his guard in the way that they could."
I think he could have used a bit more characterisation because it was hard for me to connect with him in the beginning, but he's also my smol child and I need to PROTECT HIM.
I also loved Bruce's relationships.
Dianne and Harvey. Bruce's best friends. Aw man, I loved both of them but I wish they would have had more screentime!
I think Dianne could have been fleshed out a bit more because I kinda felt like she was just… there. With no personality, really.
We got a little bit of Harvey's past which made me ~feel~ for him a lot but I wanted the three of them to be A SQUAD and do cool shit together like fight the bad guys and take over the world.
Or.. just fight the bad guys and conquer the Nightwalkers, I guess.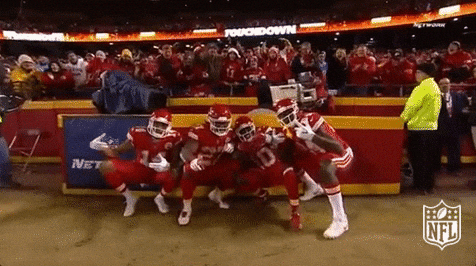 Then we have Bruce's guardian Alfred who's BRITISH and has been taking care of Bruce ever since his parents died. He tries and often fails to keep Bruce out of trouble.
Their relationship was so sweet like they worked so well together!!!
Alred didn't have thAt big of an appearance in this book but I STILL LOVED HIM. I need someone like him in my life.
I don't have much to say about Richard but I understand him and I feel sorry for him for always standing in Bruce's shadow I GET IT BBY 😦
PLOT + WRITING
I don't know, man.
What I loved is that the book is so short and QUICK to get through. You could read this in one or two sittings and be entirely satisfied.
The thing that I love so much about Marie Lu and her writing is that she easily manages to capture you within the first few pages.
But with Batman: Nightwalker, it took me quite a while to really settle into the story and I was only starting to be invested in it when I was already 100 pages in.
It lacked that HOOK or the point in the book that really ~grips you~ and makes you want to keep turning the pages because you DESPERATELY NEED TO FIND OUT WHAT IS GOING ON OR ELSE YOU CAN'T LIVE.
I just felt like that something was missing.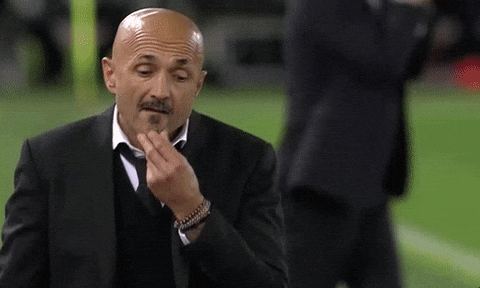 I also missed the plot and action that I'm so used to in Marie Lu's book. We did get some action around the middle and that was when the story picked up and I was ROOTING for the characters, but ultimately it was pretty average.
DISLIKES
the SLOW START. it took me about 100 pages to really get invested
it lacked plot and action (or to put it differently I WANTED MORE)
no squad goals 😦
didn't live up to Wonder Woman: Warbringer
The thing that bugged me /the most/ was the ending.
It's very spoilery (and idk how to mark spoilers on WordPress) so I won't mention it but everyone who's read the book KNOWS. It's something to do with Madeline and just.. UGH. It annoyed me and it was so pointless.
Overall, Batman: Nightwalker had very lovable characters and an interesting concept, but I personally think it lacked plot and action, and the start was too slow.
It had potential to be as good as Wonder Woman: Warbringer by having a badass squad that kicked ass, but unfortunately it didn't live up to it.
After writing this review, I'll lower my rating to 3.5 stars
⭐⭐⭐ (3.5 OUT OF 5 STARS)
Did you notice the length of this review?? It's actually one of my SHORTER ones, I'm so proud of myself.
Don't forget to ask me questions for my 1-year blog anniversary Q&A post!!!
I can't wait to hear what burning questions you come up with! Feel free to ask me ANYTHING—bookish, writing, blogging, personal/life questions… I'm open to anything!
Also pls appreciate my featured image/header for this post, I took that picture myself.
(pls love me,, i want attention) (thank u)
---
What were your thoughts about Batman: Nightwalker? Have you read/Do you plan to read the other books in the DC Icons series? Do you prefer Wonder Woman or Batman? Have you submitted questions for my blogiversary Q&A yet? Let's chat in the comments!