My list of planned reads for the month of May will be very small and unambitious lol. I've only been back at uni for 2 weeks but I already have 2 books to read, 3 essays  and many more assignments to write. And I just don't believe that I will get that much reading done. And if I do, I don't want to constrict myself to a TBR! 😀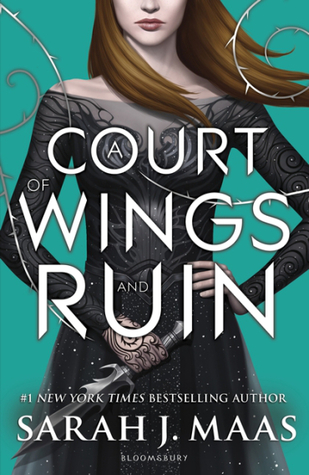 A Court of Wings and Ruin – Sarah J. Maas
Alright, it's actually kind of convenient that my copy won't be here until Tuesday because I have to read another book for uni until Monday! But once I've read that I can fully indulge in the feels that ACOWAR will be giving me! *heart eyes*
That being said, I will probably have to avoid social media all week! I've partly been spoiled for the first two books in the trilogy and I just really want to get into the third book blind! So that means no Twitter and Goodreads for me this week 😦
ALSO IF YOU PLAN TO TALK ABOUT ACOWAR IN ANY OF YOUR POSTS IT'D BE REALLY NICE IF YOU MENTIONED THAT SOMEWHERE SO I DON'T ACCIDENTALLY SPOIL MYSELF THANKSSS 🙂 ❤
A Classic a month
As you may or may not know, I am trying (and failing) to read one classic every month! This month, my choice has been made for me since I have to read both The Picture of Dorian Gray, which I've actually been wanting to read for a while, and The Jungle Books for class! I'll be writing quizzes on both of these sooooo yeah :')
I'll keep the rest of the month open – I still have a few books from Netgalley to read and review this month and I'll just see if I will be able to find the time to read other books inbetween assignments and essays!
Thank you for reading!
Credit for the lovely cherry tree graphic
Have you read any of these books? What did you think of them? Which books do you plan to read in May? Let's chat in the comments!