I'M BACK!
I got back from my Poland trip on Tuesday but I wanted to take 2 more days off instead of immediately diving back into blogging and stressing myself out again.
In the last couple of days/weeks, I've been feeling very drained and I was stressed out to the MAX because I felt so pressured to write posts, comment on everyone's posts, do some blog-hopping, write some more posts and so on and I almost considered taking a break!
But then my Poland trip came along and I pre-wrote a few posts that would go up while I was away. I visited my family for a few days and it was a lot of fun and a great time to relax and not worry about any obligations (including blogging)!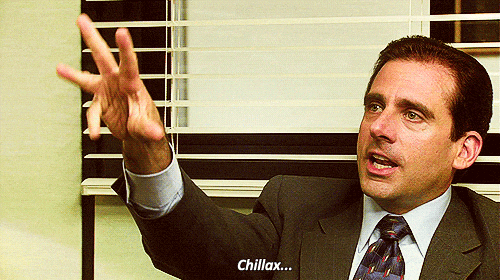 It was really good for me and I had time to reflect and think about some changes I wanted to make to my blog (especially schedule- and content-wise) and I am back to being motivated and HAVING FUN again. Blogging shouldn't feel like an obligation and I'm glad that I was able to get rid of the pressure that I've been putting on myself!
Soooo, let's hope that I've learned my lesson!
---
But enough about me and my #stressedout self.
As you can tell by the title, this will be a humongous book haul! I've accumulated all of these books in April and May even though I've technically been on a book buying ban but that obiviously didn't work out LOL.
I am officially declaring a book buying ban for June though because my poor bank account needs a break! Let's hope that I will pull through and it will go better than the last months XD
By the way, this is basically my Fierce Fangirl Friday post for tomorrow! I know it's only Thursday but I have a blog tour post scheduled tomorrow so I am doing the post today!
Without further ado, let's check out which books I've bought in the last few months!
---
*all pictures are my own and I KINDLY ask you to credit me if you decide to use them!*
---
USED BOOKS
Ever since I discovered Medimops, which is a German website for used books, I've been buying sooooo many of my books from there! Sometimes you get the books for half the price or even less and all of my books have been in perfect condition so far! I check the site at least once a week to see if any new books that are on my TBR have been added!
Since I can't order from BookOutlet because the international shipping costs are outrageous (they literally want me to pay 50$ shipping for one book????? *CRIES*), Medimops has been a great alternative! That site is for people from Germany and Austria only though!
LOOK AT THESE BEAUTIES THEY'RE ALL USED BUT LITERALLY PERFECT. AND I GOT THE LEGEND GRAPHIC NOVEL AHHHHHHHHHH I'M CRYING BECAUSE IT'S SO PRETTY AND THE TRILOGY IS ONE OF MY FAVOURITES AND THE GRAPHIC NOVEL LOOKS SO GOOD even though I imagined Day to look a little different but #whocares IT'S GORGEOUS *insert a million heart eyes here* ❤
I got these two books from Amazon Warehouse Deals for almost half the price which is SO COOL. I love Lily Collins so I had to get her book! I've already started reading it and it's so inspiring! And because I'm #dumb and I like to make my bank account suffer, I had to buy the second book in the Raven Cycle series even though I haven't read the first one and I don't even know if I'll like it! But as I said, I'm #dumb and #obsessed with buying books!
These three books have been on my TBR for so long and they're not really used but I got them from the Amazon third-party seller thingy??? If you know what I mean??? I'm so excited to read ALL OF THEM!
---
NON-USED BOOKS
YES, I HAVE BOTH BOUGHT AND READ THE ACOTAR SERIES IN APRIL AND MAY AND I'M SO HAPPY THAT I DID BECAUSE THEY'RE MY NEW OBSESSION AND I'M IN LOVE AND I COULD SCREAM ABOUT THEM ALL DAY. But I won't. Just know that I could 😛
---
(BORING) UNI BUYS
I have to read these 4 books for uni and that's all I'll really say about them because #boring. LET'S MOVE ON!
---
GIVEAWAYS
I have won a Goodreads Giveaway for a German thriller and even though I don't really read books written in German, this one sounds good! And it's signed which is nice!
I also won a giveaway and received a Kindle copy of Seeking Mansfield! I honestly don't remember entering the Giveaway but I'm not complaining! The books sounds lovely!
---
NEW RELEASES
LOOK AT HOW PRETTY STRANGE THE DREAMER IS I AM HONESTLY OBSESSED WITH THE COVER AND I STARE AT IT EVERY SINGLE DAY WOWWWWW I'M IN LOVE
Carry On has been published for a while now BUT THEY RECENTLY CAME OUT WITH THIS NEW BOOK COVER AND I FELL IN LOVE WITH IT THE MOMENT I SAW IT AND WHEN I RECEIVED IT IN THE MAIL I LITERALLY TOOK 30 PICTURES WITH IT BECAUSE #pretty #gorgeous #beautiful #incredible #WOWZA ❤ and it has a map on the inside which is SO DOPE! I CAN'T WAIT TO MEET SIMON AND BAZ!
LAST BUT DEFINITELY NOT LEAST… Look what was waiting for me when I got back from Poland!!!!!!! I legit squealed! I've been anticipating When Dimple Met Rishi since last year and I CAN'T BELIEVE IT'S FINALLY HERE AND I GET TO HOLD IT IN MY HANDS!!!!!!! *heart eyes*
---
That's it for my super huge and super long book haul!
I decided not to add my Kindle and Netgalley buys/accumulations because this post is long enough but I might make a seperate about those! Let me know if you're interested!
Thanks for reading!
Have you read any of the books that I've mentioned in this book haul? Which book should I read first? Have you accumulated any new books lately? Do you buy used books? Let's chat in the comments!