I DID IT.
I ACTUALLY FREAKING DID IT. *pops confetti*
Guess who finally handed in her term papers and now has all the time in the world (actually I only have a week) to get back into blogging!!! THIS GIRRRRL.
*cue Eminem's Without Me aka the "Guess who's back, back again" song*
Some of you might not even remember me because my hiatus lasted way too long—I said I'd be back July 31st and now it's October hA I'm the worst :') You're probably wondering where this creepy new girl in your Reader came from and WHO EVEN ARE YOU????? I DON'T REMEMBER FOLLOWING YOU. GET OUT.
Ummm, first of all—chill??? Maybe??? There's not reason to be rude???
Secondly, it's ME. It's Jackie aka Too Much of a Booknerd aka the girl who won't shut up about Shatter Me and Warnette (and Harry Styles) aka the girl with uncreative and boring content aka the girl whose blog design/graphics were the WORST and messiest ever.
BUT ALL OF THAT CHANGED (except the Warnette and Harry Styles part lol i'm still WHIPPED).
I redesigned my entire blog!!! AND I'M SO FREAKING PROUD OF IT. Seriously, if you're reading this post in your Reader right now… don't. Come and visit my actual site and let your eyes be blessed with the most beautiful blog design I have ever created.
I literally tear up a little every time I visit my blog and see my header because IT'S SO PRETTY AND PERFECT AND I'M SO IN LOVE WITH IT. BLESS.
Apart from my new header, I also have a new theme (thanks Swetlana and Julianna for the recs). I decided to use Penscratch 2—I have quite a few issues with it but it's my favourite out of the ones I've tried and I've kind of made it work for myself!
There's new featured images and I'm working on including some of my own pictures too! If you scroll through my earlier posts, there are images that have books on them—those were taken by yours truly! I've created new dividers, a new About page, a nicely structured sidebar, a new icon for my blog (CHECK OUT THE SIDEBAR IT'S A PICTURE OF MY FAVOURITE BOOK <333)—basically everything is new and shiny and fabulous.
Please bear with me if you ever come across one of my old posts and the graphics and designs are shitty. I am slowly but surely working my way through all my posts (I have 100 posts and it's a #struggle).
For anyone who doesn't remember what my old blog looked like, here's a reminder:
DO YOU REMEMBER ME NOW?????? yeah, it's me. I also figured out how to take SCREENSHOTS ON MY LAPTOP AND I'M SO PROUD OF MYSELF.
I WOULD do a Wrap Up of the past few months but it's too much and too little content at the same time. I haven't read a single book in September—except for The Picture of Dorian Gray BUT THAT DOESN'T COUNT because I had to write a paper about it—and I haven't done much else in September other than write, write and WRITE.
July and August, however, were GREAT months for me—I read A TON of books, I've seen loads of fantastic movies, binge-watched some new and old TV shows AND I went on holidays! I don't want to bore anyone with any details but they were some great and happy months ❤
ABOUT THOSE CHANGES:
I have lots and lots of changes planned for this blog and I'm actually so excited about them! I will list the most important things right now and the rest will gradually be changed and announced once I get back into my blogging rhythm and stuff!
To begin with, I will now have an actual schedule for my blog!!! From now on, I will be posting on Tuesday and Friday. I feel like twice a week is enough to keep things relaxed and less stressful on my side, and have more time for other things (writing, reading, commenting, binge-watching).
I honestly don't know how I ever survived without a schedule OR how I used to post every. single. day. Like what, how did I find the time and motivation to do that???
Me to me: GIRL that's the reason you had blogger burn-out and literally hated blogging for a while so NICE ONE JACKIE.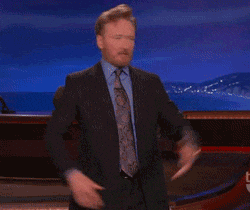 Secondly, you may have noticed that the tag line in my header says reading, writing, fangirling. It's obvious that I READ because this is a book blog (duh) and I'm known for fangirling about all kinds of things … but writing???
Yes. Writing. I'm actually calling myself a writer now. Over the last three months I've literally been ATTACKED by plot bunnies left and right—and there's this one idea that just won't leave my thoughts.
In the future, I will start posting regular writing updates about my WIPs, ideas, inspiration, aesthetics etc. I still need to figure out my game plan eg. a name for the segment and how I want to structure it etc—but it should be ready by November for NaNoWriMo!
SO GET EXCITED FOR ACTUAL CONTENT ABOUT WRITING FROM YOURS TRULY. I'm pretty much an amateur but I always enjoy reading other people's updates about their WIPs and I want to share little bits and pieces of mine as well!
Also, this will be my first time participating in NaNoWriMo and I'm not sure if I'll reach 50k but I really want to work on my novel idea and WRITE WRITE WRITE. I can't wait to bring my precious baby characters to life I'M SO EXCITED HELP.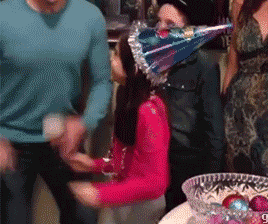 Lastly (for now), I will get back into commenting on other posts! While on hiatus, I was super busy with uni and I literally had no time to check out anyone's posts! The few I did manage to read, I only liked and left it at that.
I'm going back to uni next week but I shouldn't have too much work at the start of the semester, so I'll devote more time to commenting! I missed talking to you guys and us having lenghty chats about anything and everything ❤
OH and I just realised I need to answer comments on my OWN posts. I literally haven't replied to my comments since… August.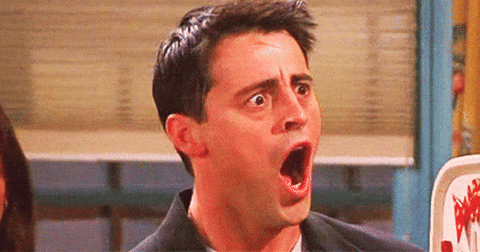 Big shocker, I know. Blogging was literally the last thing on my mind during my hiatus but I'd still like to apologise for not replying to your comments! I absolutely didn't mean to be rude or anything like that—I genuinely had no time for it!
So if y'all are getting notifications for comments you don't even remember writing??? From like 2 months ago??? Yeah, that will be me catching up. Sorry :"')
I swear there's one more important thing that I still wanted to mention but I can't remember it for the life of me???
Anyway, I'M SO GLAD TO BE BACK AND I CAN'T WAIT TO START WRITING BLOG POSTS AGAIN. I will be changing it up a lot more and actually try my hand at writing more discussion posts and less… trash.
Thank you so much for being awesome and sticking with me and my precious little blog!
---
DID YOU MISS ME??? What do you think about my new look? Are you liking the new graphics? Is there anything I could change/do better? Will you be participating in NaNoWriMo???? (PLS LET ME KNOW I NEED WRITING BUDDIES NOW THAT I'M AN ~actual writer~) What happened in your life these past few weeks? TALK TO ME. I WANT TO KNOW EVERYTHING BC I MISSED YOUUUU.