I know we're already in the middle of January, but December was too good of a month for me.
It was Christmas and I got the best presents from family (BOOKS), friends (BOOKS) and myself (BOOKS). And yes, buying yourself Christmas presents is a thing because you can never have enough books.
December was also my best reading month of the year??? And I just barely* reached my unofficial goal of reading 100 books in 2017??? PHEW.
And what kind of fangirl would I be if I didn't find a ton of new things to obsess about this month.
Bi the way!!! Don't forget to enter my *INTERNATIONAL* giveaway which ends next week ahhhh!
*I literally read two comics books 30 minutes before 2018 began!
WE TALKIN' 13 BOOKS THIS MONTH. THIRTEEN. WHO AM I.
I can't believe April was topped (I read 12 books that month) which officially makes December my best reading month of 2017. I'M IMPRESSED.
Last month I had a pretty terrible reading month because I only read books for uni and everything else wasn't quite up to par so I'm even MORE ECSTATIC TO SAY THAT THE BOOKS I READ THIS MONTH WERE GOOD IN TERMS OF BOTH QUANTITY AND QUALITY.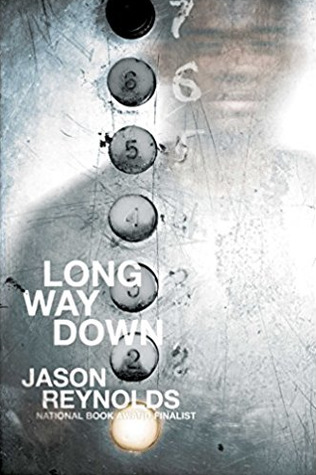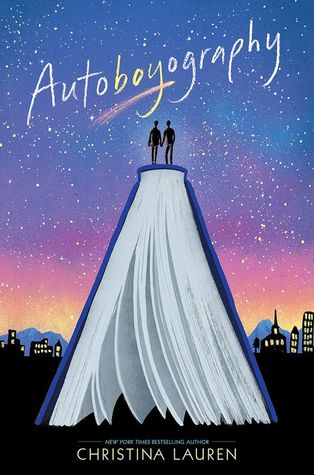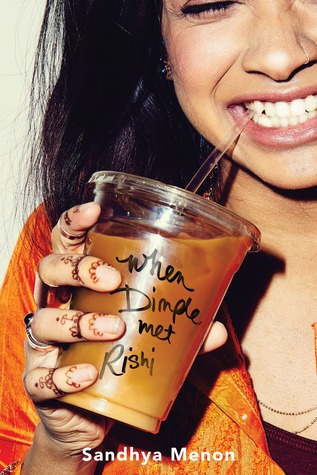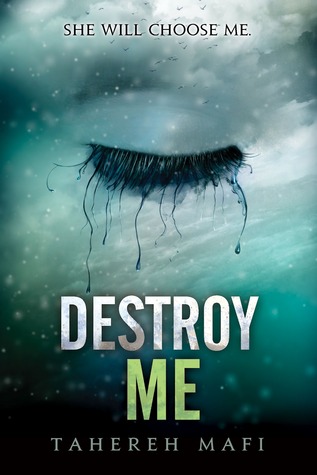 Inbetween these books, I read 3 books for uni and they were 3 stars or less and very uninteresting so I'm not mentioning them here!
Then I also decided was pressured into reading two more books (comics) literally half an hour before the clock struck midnight and the new year began so I could reach my "goal" of reading 100 books in 2017. And I did it!!!
Although I literally skimmed through the second comic in 5 minutes because IT WAS TEN TO 12 AND I COULDN'T MISS THE FIREWORKS.
FAVOURITE BOOK OF THE MONTH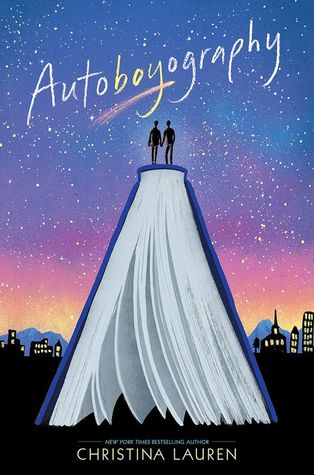 I usually don't do this section, but I needed to highlight my favourite book of the month WHICH HAS ALSO BECOME MY FAVOURITE BOOK OF THE YEAR.
Autoboyography features a m/m romance. Tanner AKA MY #BICON is openly bisexual, but when his family moves to a town with mostly Mormon citizens, he keeps his sexuality a secret. Then he meets SEBASTIAN WHO IS MY PRECIOUS BABY THAT NEEDS TO BE PROTECTED AT ALL COSTS who is the Bishop's son (see how this could be a problem??) and they fall in love.
THAT'S THE VERY GIST OF THE BOOK BUT HOLY MOLY. IT'S SO GOOD. It focuses heavily on the LDS religion and there are a lot of incredible discussions about sexuality in general and also related to religion!
I'm still heartbroken and frustrated and sad and HAPPY and sobbing (I literally cried at like every second chapter) AND PLEASE JUST READ IT BECAUSE I LOVE IT SO MUCH.
There is not much to say here.
Ever since NaNo ended, I haven't opened my WIP document because it stresses me out. I realised that I still need to figure out quite a bit of worldbuilding and characters, and intertwine that with the plot, and I just don't have the time or energy for that right now.
I do have another plot bunny that I kind of want to work on instead of my NaNo project!!!!!!!!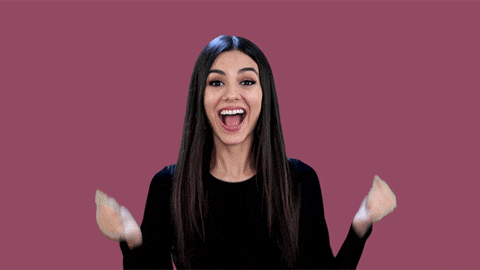 I only really know the names of my two MCs, but it will be a CONTEMPORARY WITH A F/F ROMANCE and that excites me so much!!!!! And I just want to start writing it!!!!!
I want to make it all cute and fluffy and romantic and I just !!!!! I HAVE THIS VISION.
I'll probably update you guys on this one once I start writing it! I also have AnOThER plot bunny, but I need to play around with it a little more.
I went on an unannounced hiatus.

I did have this hiatus planned because I wanted (and desperately needed) time to relax during my winter break, but then my slump got kinda bad so I forgot to announce it oops!
Because of the hiatus, I unfortunately don't have any favourite posts of the month from me or other bloggers to share with you sowwwwy 😦
BUT!!!!!

People are still finding my blog through search engines and "unknown search terms" 

which is so COOL
and omg wanna know what some of the "known" search terms were???? I HAVEN'T STOPPED LAUGHING SINCE I SAW THESE:
fanfic warnette warner pov??? restore me spoilers?????? VERY ME. VERY RELATABLE.
I did a Secret Santa exchange with fellow bloggers!!! You might know some of these trashy lovely bloggers—Ms. Mayonnaise, Ilsa the Spork Queen and Juls who is the BEST OUT OF ALL OF THEM. And that's a #fact.
At first, we did a random drawing of names, but then we realised how expesnive shipping costs between America and Europe would be lmao so we decided to ditch the secrecy and I ended up being paired with Ilsa!!! ❤
DO YOU SEE THIS BEAUTY?????? LOOK AT THESE INCREDIBLE GIFTS SHE GOT ME. THREE BOOKS???** A FANTASTIC BEASTS TOTE BAG??? CADBURY CHOCOLATE??? WASHI TAPE??? WHAT DID I DO TO DESERVE THIS 😭😭
she got me literally everything I put on my wishlist and I'm SO HAPPY. Thank you again Ilsa for being such an amazing friend and gifting me these beautiful things ❤
**how pretty is the Wild Beauty cover PLSSS
#WinterWonderWichteln: I was also part of a Secret Santa exchange between GERMAN bloggers (thanks Swetlana for letting me know about this) and I received THE MOST AMAZING THINGS, I LITERALLY SQUEALED WHEN OPENING MY PACKAGE
CAN WE PLEASE APPRECIATE THAT COLOUR COORDINATION??? Great job (and thanks again) Yvonne @ Buchbahnhof! The Star-Touched Queen is a book that I've been wanting for SO LONG and I ALSO REALLY WANTED ONE OF THOSE ORIGINAL *DOTTED* BULLET JOURNALS AND NOW I HAVE IT. And that candle smells like heaven. And I just LOVE IT ALL.
Christmas celebrations!!! Oh gosh, this Christmas was one of the BUSIEST of my life, but it was so worth it! I got a Kindle, an Amazon Fire TV Stick and two books (which you'll see in the fangirling section) which were all things I have wanted FOR AGES.
We also went to dinner and we played 3D minigolf with my aunts, uncles, cousins, etc. which was a lot of fun! I love family time ❤
I received my Heartstopper mini-comic zine! I have been reading the webcomic for quite some time now and I am in love with these characters so I just HAD TO GET THE MINIC COMIC ZINE. It's the prettiest thing ever and it's *SIGNED* BY MS. ALICE WHOM I LOVE VERY MUCH <3333
I received two ARCs!!! Everyone knows by now that Penguin is amazing and they were kind enough to send me a review copy of Batman: Nightwalker by Marie Lu (which is out already!!!)
I also won a giveaway and got a SIGNED + PERSONALISED ARC of The Astonishing Color of After by Emily X.R. Pan along with some incredible goodies!!! IT'S ONE OF MY MOST ANTICIPATED RELEASES!!!!! Thank you so much to the author ❤
The Greatest Showman soundtrack: I can't even BEGIN TO TELL YOU how much I love this soundtrack, it is the only album I've been listening to in December. I highly recommend checking it out!!!!
my favourite songs are Rewrite The Stars (A DUET BETWEEN ZENDAYA MY QUEEN AND ZAC EFRON I MEAN???), Come Alive (a feel-good song!), This Is Me (this is my ANTHEM it makes me cry all the time) and From Now On (which is FUN and EMOTIONAL and SO AMAZING, check it out below PLS)
I started watching Outlander and I love it. I always told myself I'd never watch it because I wasn't interested, but I fell in love with Sam Heughan through his interview and I just… HAVE to watch it for him!
my Tahereh Mafi collection is complete!!! AHHHHH I got Furthermore and Whichwood for Christmas so now I finally have alllll the books by my #1 fav author!!!
Rosa Diaz is canonically bi!!!!! And that is all that needs to be said about that. I'm shook. The End.
So, I can already tell you guys now that I DID NOT accomplish many of the goals I set myself lol
read at least 5 books for my own ENJOYMENT (uni reads + ARCs don't count!) ✔✔✔ I DID IT!!! I actually read 10 books for my own enjoyment ahhh!!!
reread the rest of the Shatter Me series ✔✖ the group buddy read was extended to January I'M SO GLAD because I've only just started Ignite Me
reach 650 followers??? pls??? ✔
schedule posts at least a WEEK ahead so life is a little less busy for me ✖✖✖ LOOOOL I WENT ON HIATUS INSTEAD
try to do more blog hopping + reply to comments sooner ✖✖✖
keep up with my journals ✖ no time for that!
write 10k words ✖ no time for that! 2.0
ACTUALLY get a job ✖ no time for that! 3.0
ACTUALLY play more piano ✖ no time for that! 4.0
ACTUALLY stay focused on uni and catch up on my million courses ✖ no time for tha– okay this was also due to me being lazy
have at least one (1) self-care day every week ✖ UGH i'm…
that includes going to sleep early (aka midnight at least twice a week) ✖ …the worst
Since I'm writing my exams at the end of the month, I will not have a lot of free time soooo these are going to be pretty basic:
read 5 books
reach 700 followers?? possibly???
go on hiatus (i'll update you about that this time!)
start a bullet journal
watch more documentaries/TED talks etc.
STUDY!! LIKE!! HELL!!
Oh gosh, I was afraid this post was going to be 3k words long when I started writing my fangirling section, but I managed to keep it under 2k! Who's proud of me!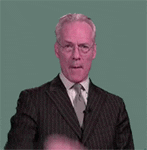 I hope everyone has a wonderful start to the year and I hope you will achieve all of the resolutions and goals you've set yourself!
And good luck to everyone going back to school/uni/work and everyone who has to suffer through exams! We're in this together!!!
---
How many books did you read in December? Did any of them stand out to you or make it onto your 'favourites' shelf? What were your favourite Christmas presents that you received (if you celebrate Xmas)? Did you make any important reading/writing/blogging achievments before the year ended? Let's chat in the comments!